PPE changing procedures
Our Personal Protective Equipment (PPE) changing procedure displays work because they make changing procedures clear and visible. First of all, the PPE changing procedure board works in the locker or changing room. It shows what PPE must be worn before entering critical production areas. Likewise, it displays the PPE changing procedure. Above all, it makes clear which item(s) of equipment must be put on, and in what order.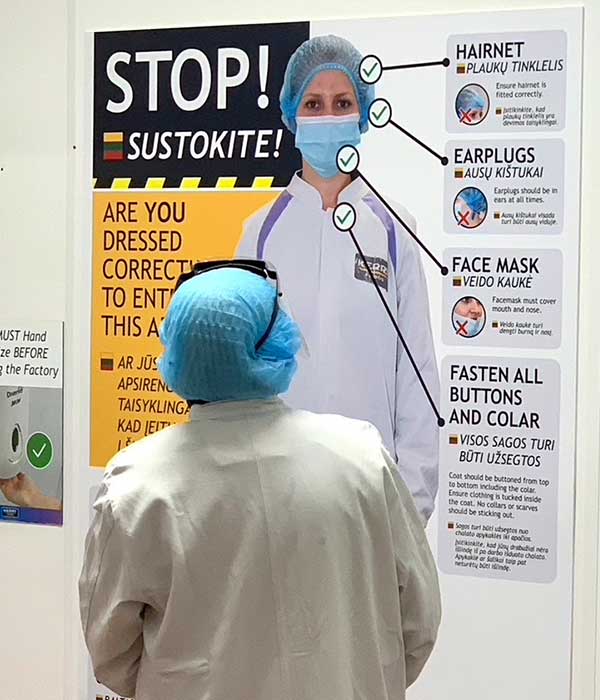 PPE check stations
PPE check stations are located just before the entrance to critical areas because they offer a final checkpoint for anyone entering that area. Our check boards show PPE being worn correctly. Because it's universally clear, we display green ticks on this part of the board. In contrast, a second purpose of the check board is to display any common mistakes in relation to PPE. As a result, we also show PPE not being worn correctly on this part of the board. Furthermore, mistakes are highlighted with a red cross.  Likewise, we also produce PPE check stations at the exit of critical areas. These show the changing procedure when leaving the production environment.
Above all, both PPE and changing procedure boards, and PPE check stations ensure standards are met. Similarly, we also produce hand wash procedure boards.
PPE Check Station Examples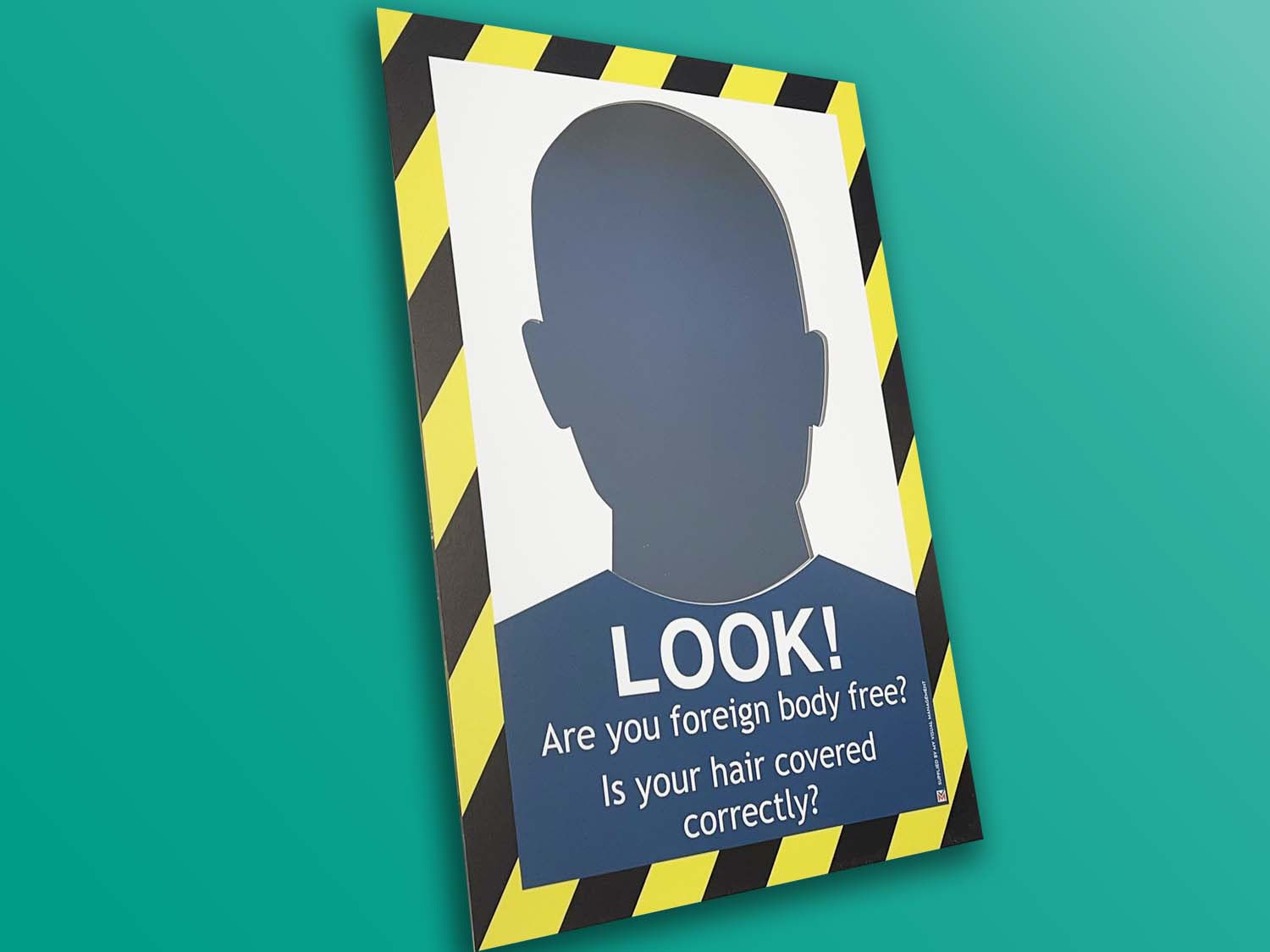 Foreign body check station

Foreign body check station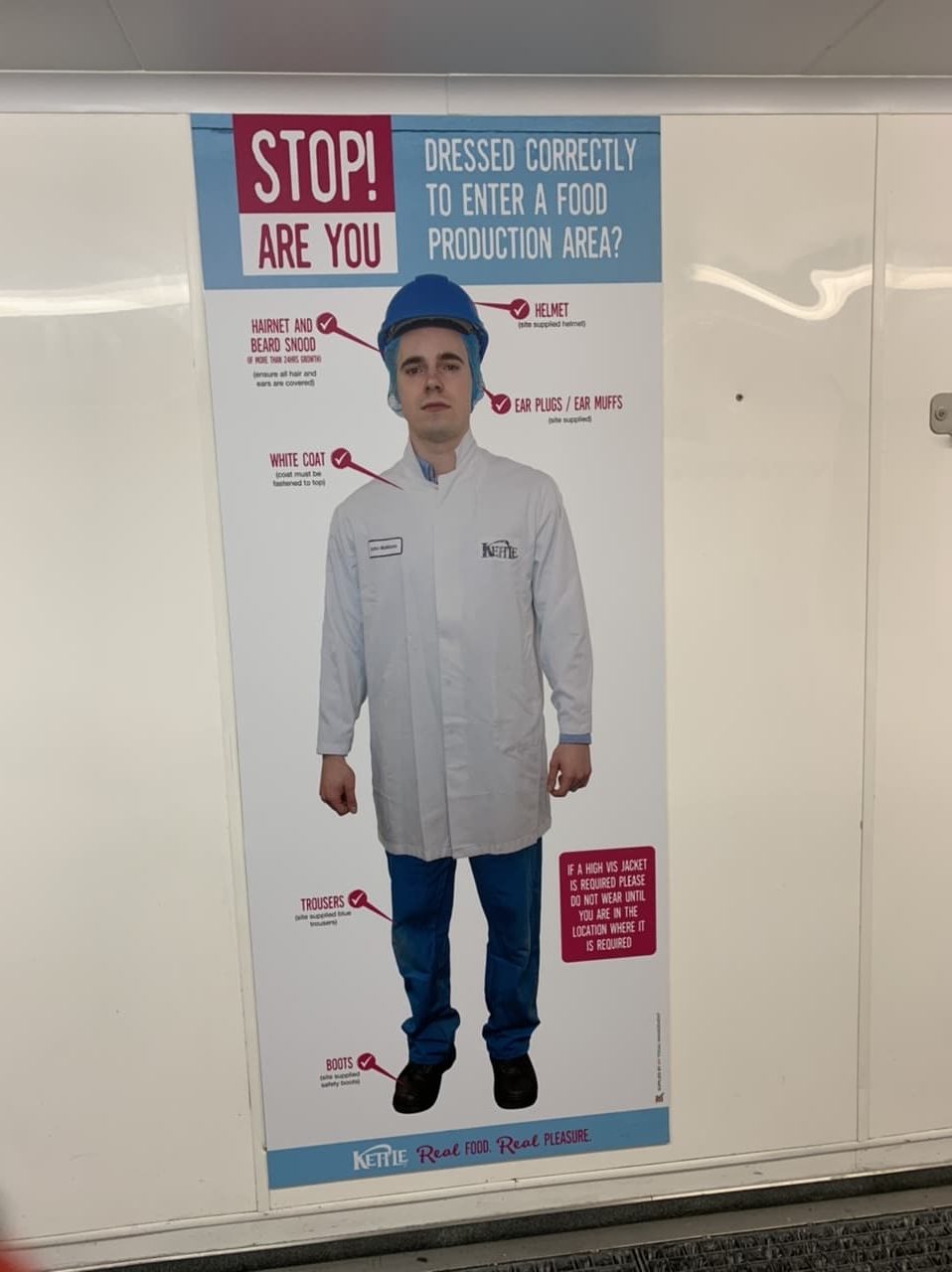 Full size PPE check station board

Check station board for correct PPE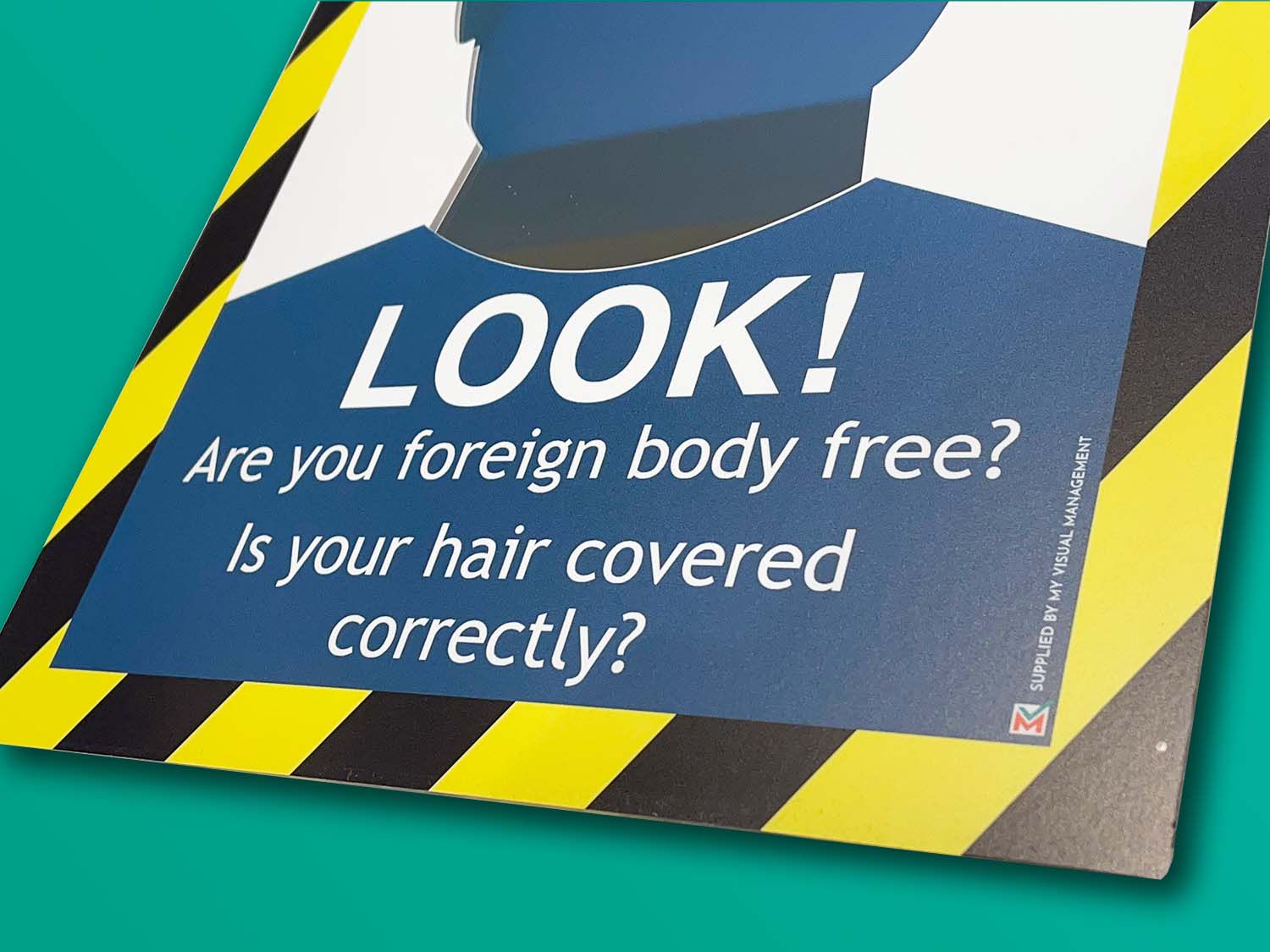 Foreign body procedures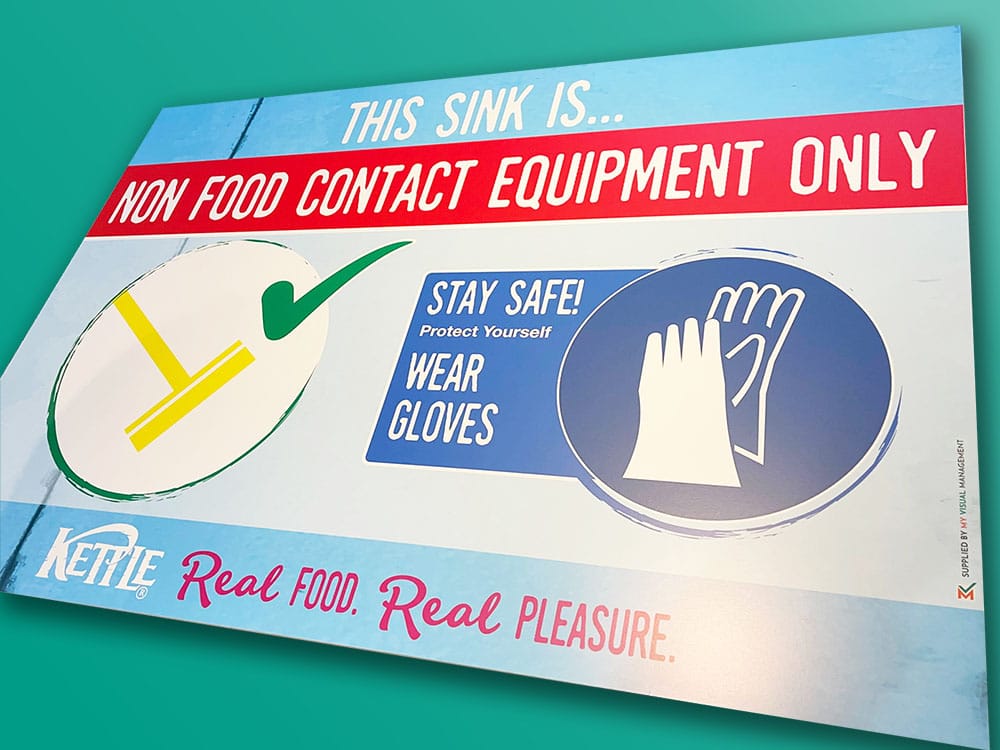 Use in food manufacturing

Use in food manufacturing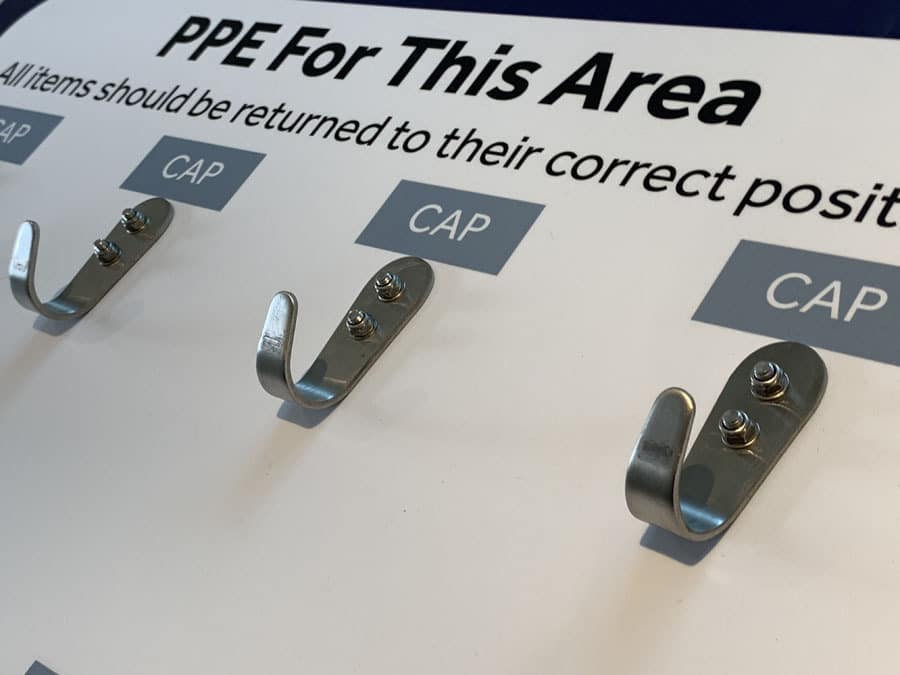 Cap Hooks board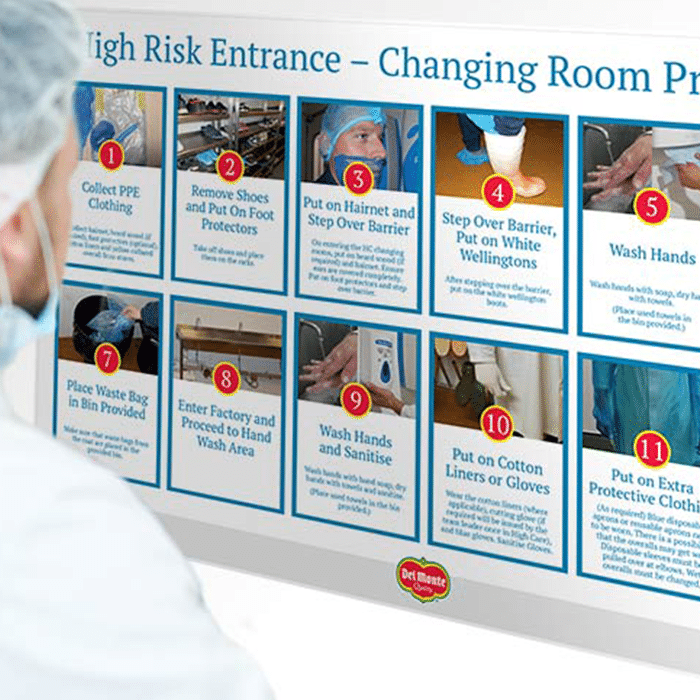 PPE Changing Procedures board with visual instructions

Changing Procedures board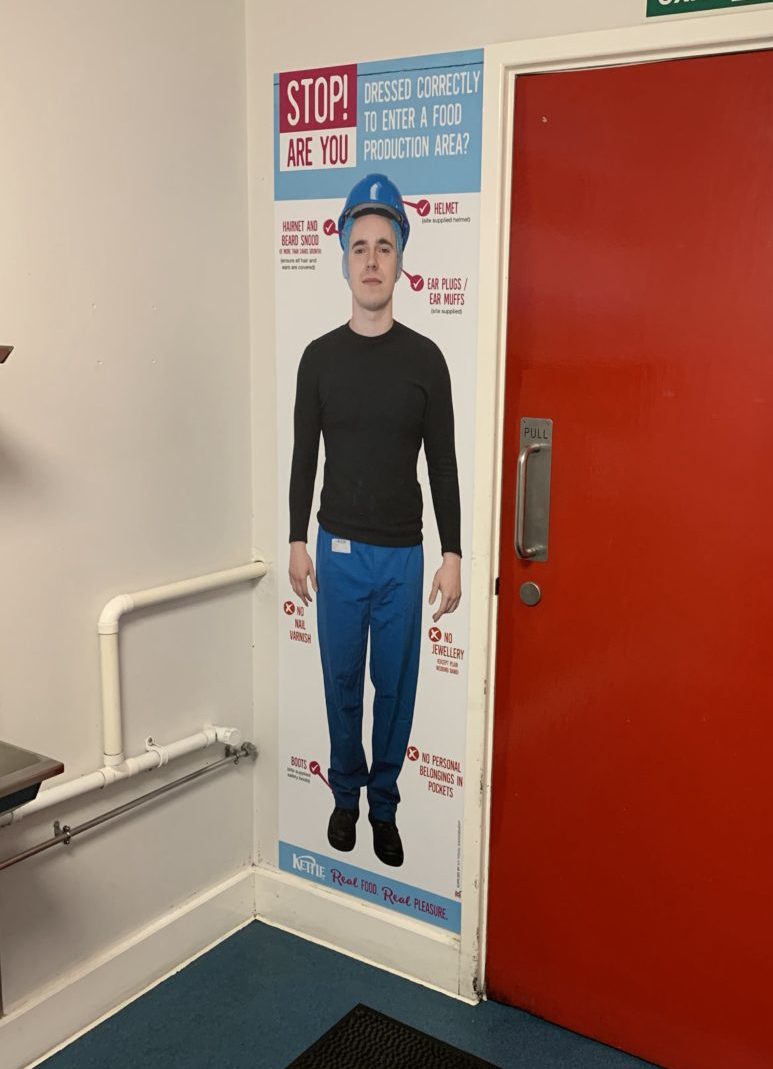 Checkpoint board for changing procedures

Checkpoint for changing procedures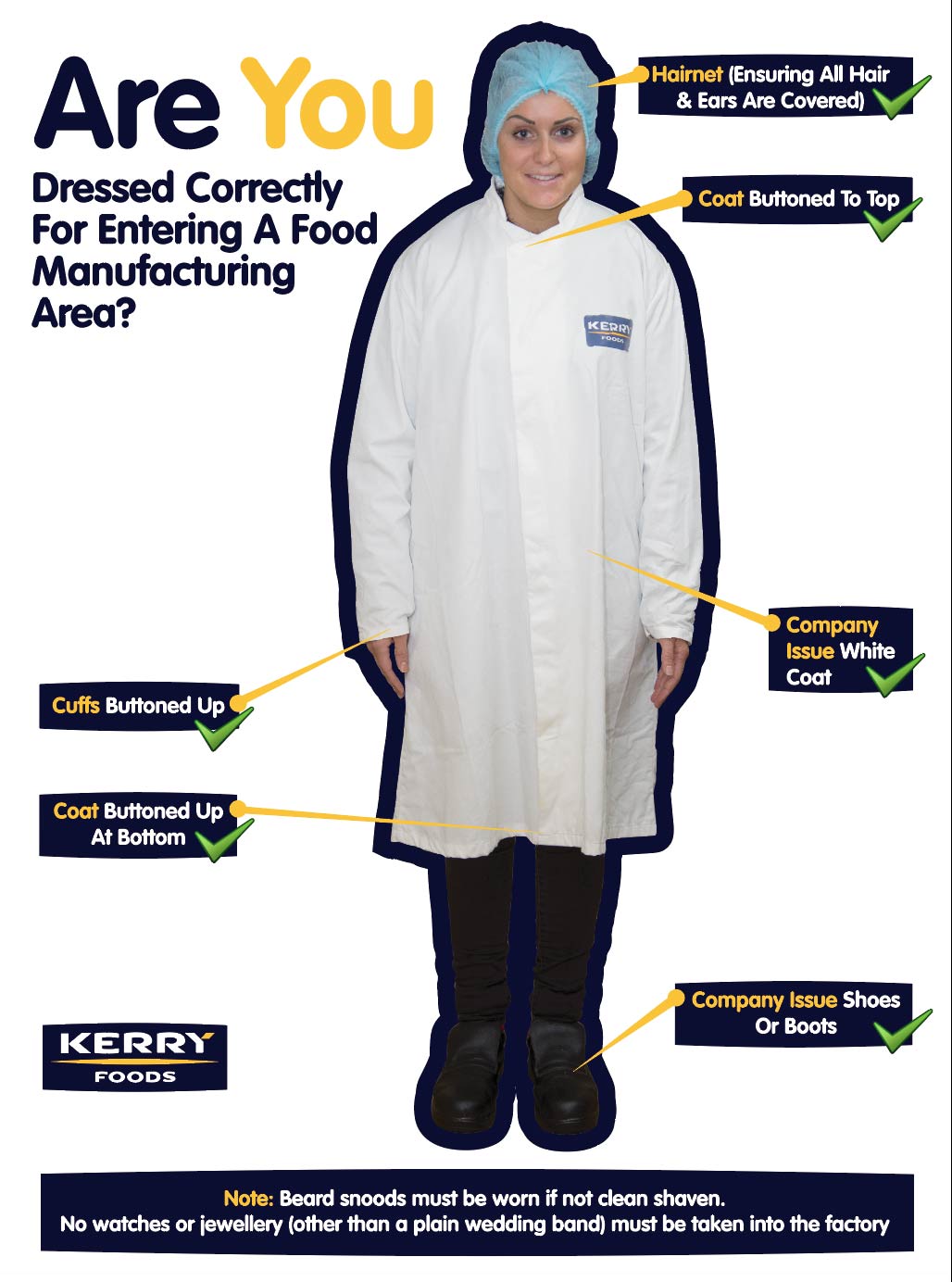 Are you dressed correctly food production checkpoint

Food production checkpoint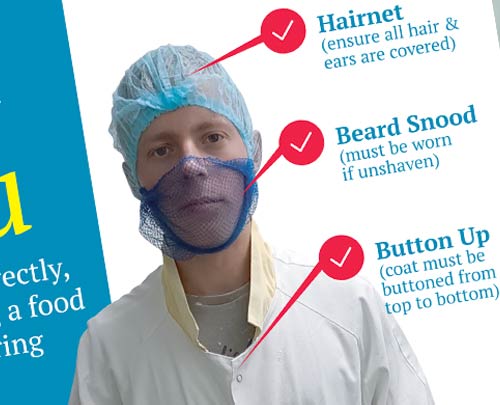 Changing procedures

Changing procedures board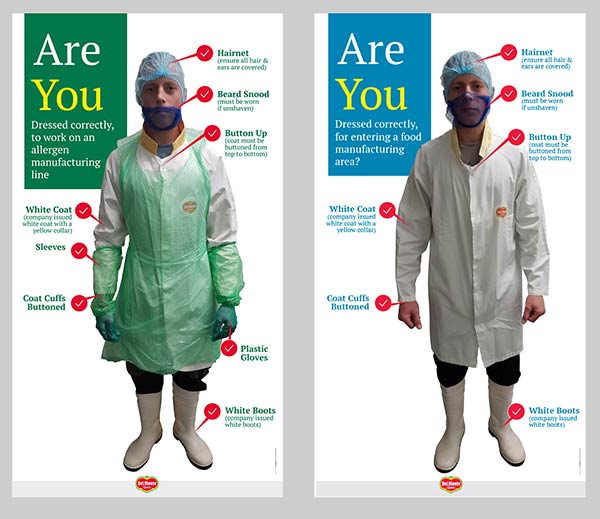 Checkpoint for allergen control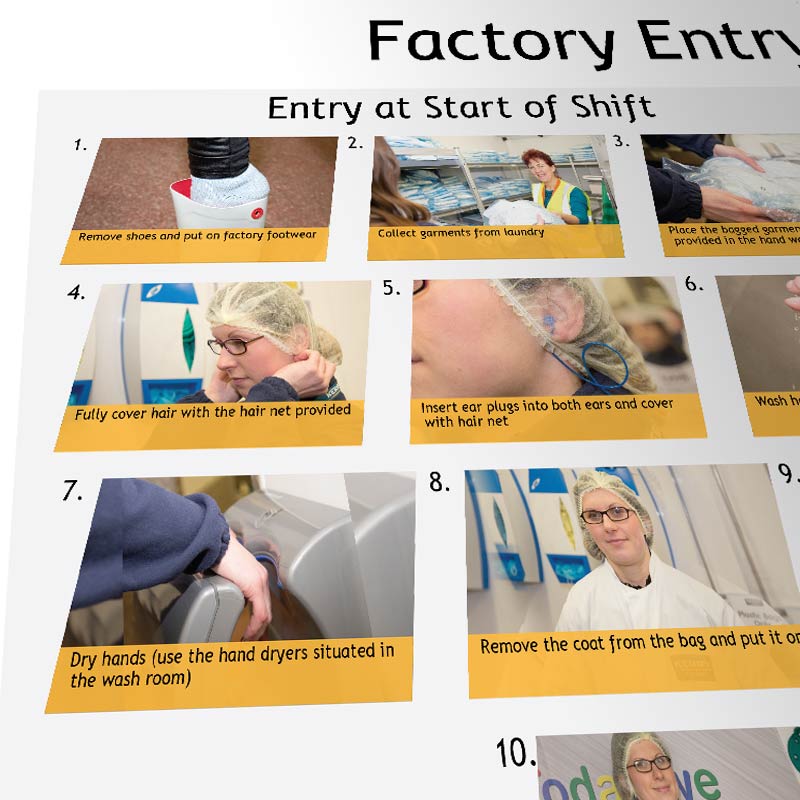 Factory entrance procedures board

Factory entrance procedures board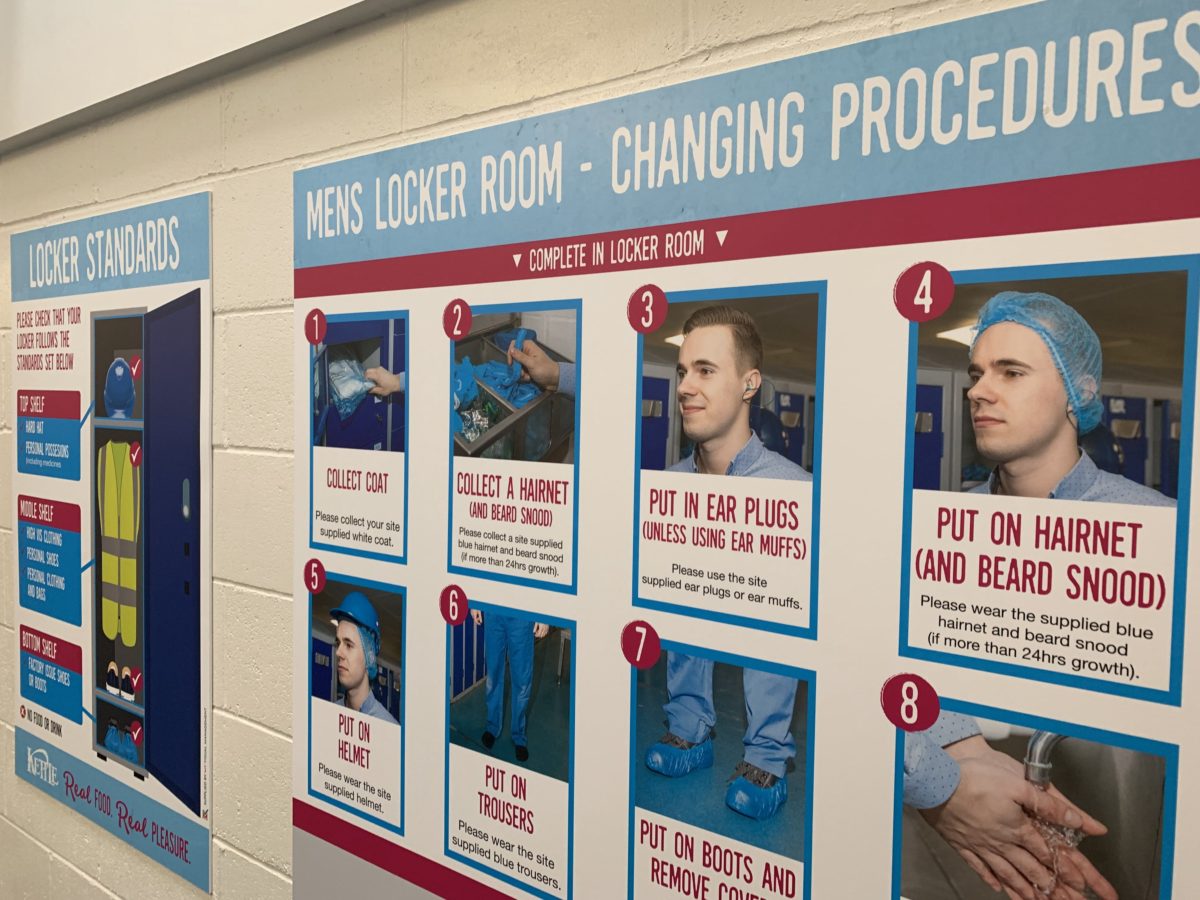 Changing procedures board for a locker room

Locker room changing procedures board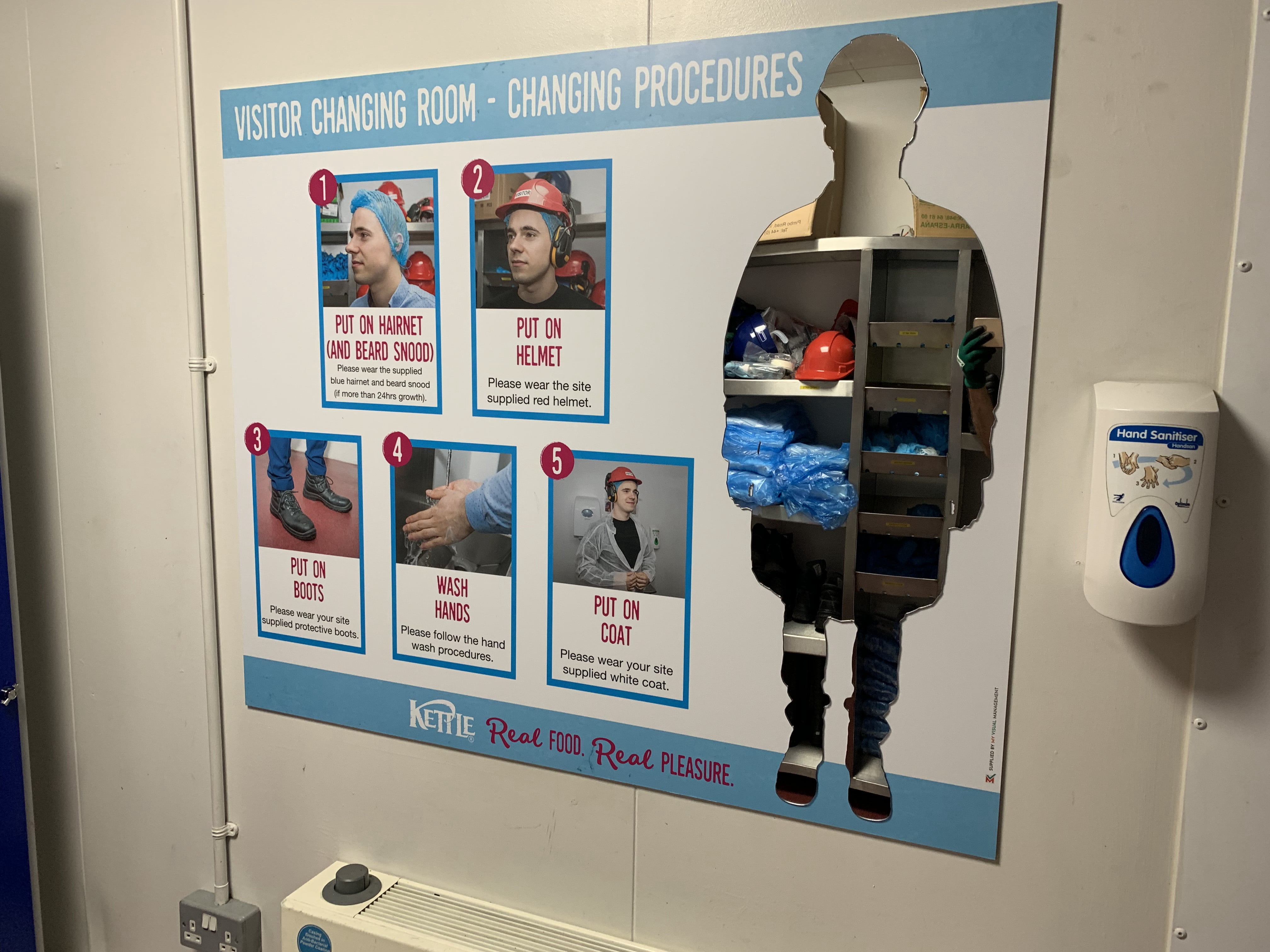 Visitor changing board with mirror

Visitor changing board with mirror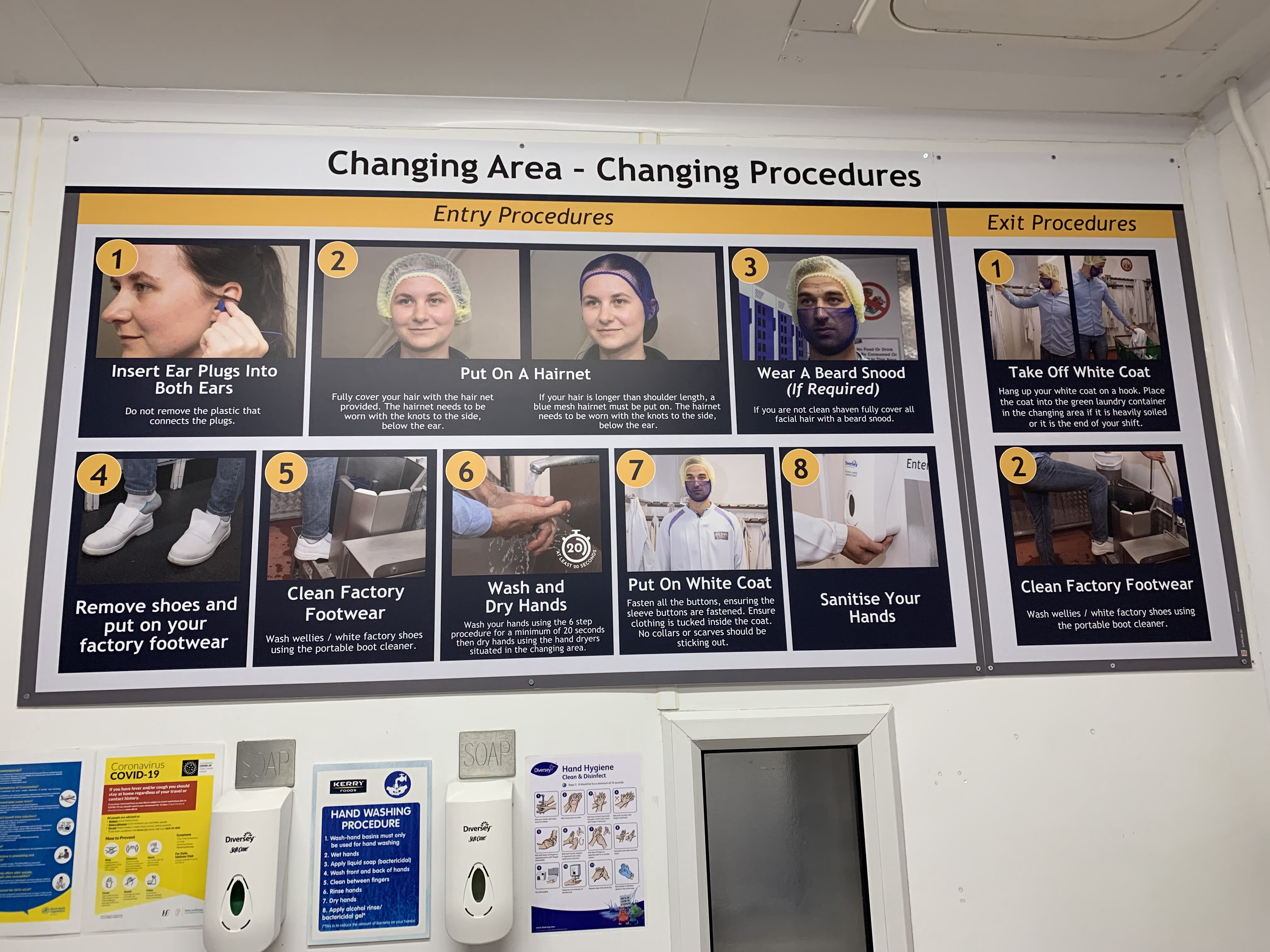 Visual management board to display changing procedures

Changing procedures board
Made for you
Each PPE and changing procedure board we make is unique because it is made for you. First of all, it is customised so it shows what you need. Furthermore, your board is also custom sized. This is so it fits perfectly in your changing room or at the entrance to critical areas. Because you might have steel clad walls, we offer magnetic PPE and changing procedure boards. Most noteworthy, these can be removed and cleaned easily and, likewise, the wall behind can be washed.
If needed, our team visits and photographs the procedures because sometimes this is the easiest way. Similarly, however, we happily work with your own photos of the procedures if this is an easier way forward.
Use our experience
The design team at My Visual Management is highly experienced because we create visual management boards on a daily basis. We create PPE changing procedures and PPE check board everyday. Above all, our team works with you so you can be sure you are happy with the end result.
Quality boards
All My Visual Management boards are made from lightweight and durable materials because that they need to last. Even in busy or wet areas, boards withstand the challenges of the environment because they are fit for purpose.
We would welcome the opportunity to discuss your PPE changing procedures. To speak about an idea with our team, please feel free to get in touch, we're always happy to help.
You May Also Like…
Social Distancing Signs
A range of signage available to help with social distancing.
Hand Sanitiser Stations
Stations for marking and promoting areas where hand sanitising is required.
Hand Wash Procedure Signs
Promote the correct hand washing procedures and methods.
KPI Tracking Boards
Track your daily targets and indicators with our fully customisable KPI boards.
Discuss your custom visual management project further, because we deliver…