In short, My Visual Management custom makes all types of visual management boards and other visual displays.

Above all, we meet your needs.
Furthermore, we make your processes and targets visible and accessible, at a glance.
About My Visual Management's service – how we serve you
Firstly, our team works with an idea you have. To further explain, this can take many forms. For example, you handwriting a very basic sketch works fine. Likewise, quickly sharing a few pointers on email is equally good. Most importantly, whichever method is easiest for you works for us.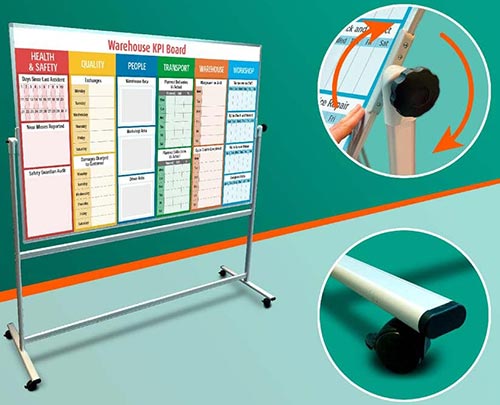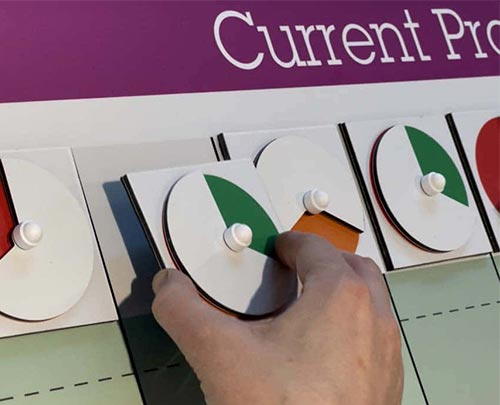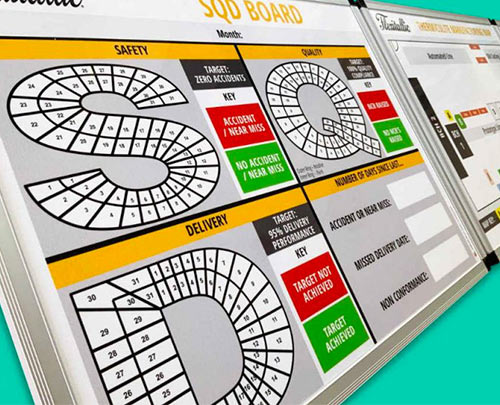 About My Visual Management's process – making your visual work
Meanwhile, we also show you how best to make your display (or board) work. In other words, we make it visually functional. For example, choose status indicators to make instant and visible status updates. So, for instance, turn a status dial from Red to Amber or Green. Therefore, visually assess your process or target in real time.
The functional options are extensive so here are just a few examples. Firstly, make your board dry wipe so you can write directly on it. Secondly, choose magnetic labels. Change these in an instant. Furthermore, add single or multi-sheet document holders. Similarly, give your display a T-card system or add ticket pad holders. Furthermore, choose to add clips, or folders. In addition, set your board in a locking frame. Similarly, behind protective glass. Finally, choose finishes and materials suitable for use inside, outside or even within wet production areas.
Choose as many or as few of these options as you want. Most importantly, we are flexible, so we flex to meet your needs. Furthermore, our visual management displays are, above all, highly visible and versatile.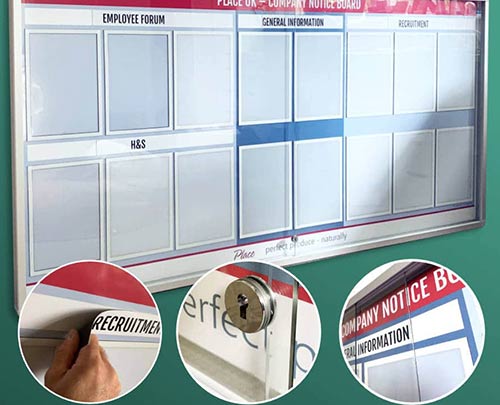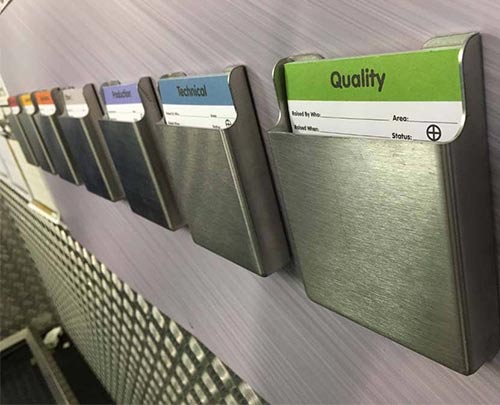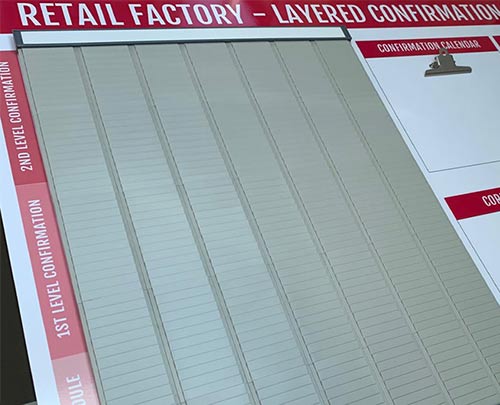 About My Visual Management's design approach – working for you
In short, we custom make a professional design for you based on your specifications. To further clarify, we connect how your board needs to look with how it needs to work for very best results. Consequently, these factors inform our design process throughout.
In addition, we custom size your display (or board) to best suit you. In other words, we make sure it perfectly fits your space. Likewise, so you can use it close to the process at hand.
Furthermore, we certainly take a creative approach to your space. For example, from custom visual management boards and mobile visual displays through to self supporting visual management hubs. In addition, visuals around corners, in cupboards or on shelves. Likewise, along corridors, covering entire walls, or across stairwells. In addition, visuals surrounding doorways and on doors; around and on windows. Finally, on lockers, above production lines, on the floor… You name it, and we deliver.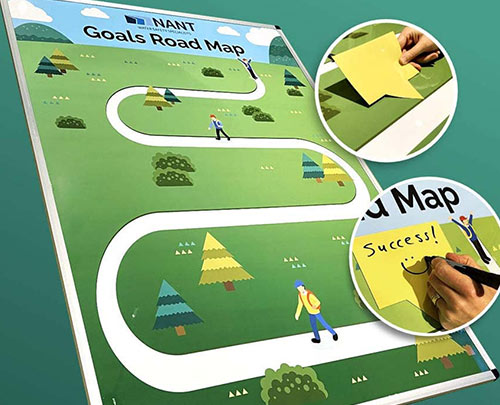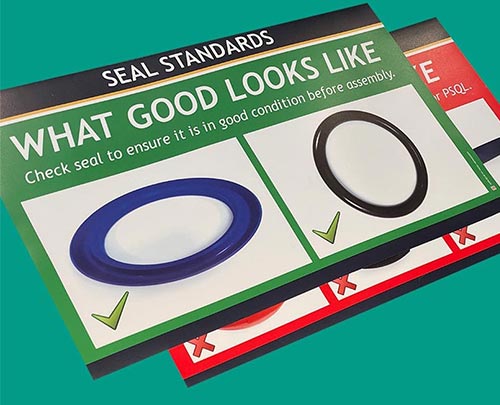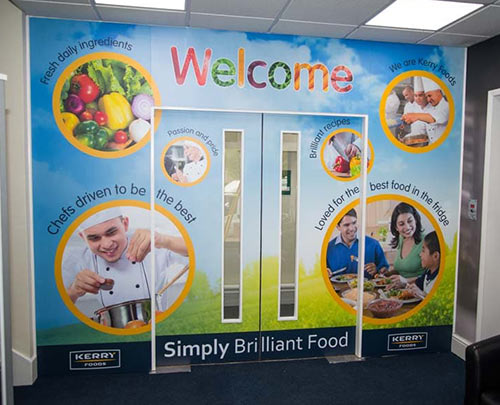 About My Visual Management's finish – delivering quality
Finally, we make your design into a highly functional and polished visual management board (or display). Furthermore, we deliver quality throughout the process. Therefore, we produce your visual display using the best materials. For instance, we offer durable and rust resistant as standard. As a result, our products and boards deliver longevity, even in the most rigorous settings. For example, in food production environments where washing regimes are a continuous process.
About My Visual Management's knowledge – draw on our expertise
Creating visual management products is what we do. Furthermore, we do it each and everyday. Therefore, trust our experience. Similarly, benefit from our specialist knowledge of visual management.
In addition, know that you are in good company. In other words, many leading brands engage My Visual Management. Furthermore, these are organisations operating in a range of industries. Therefore, the depth of our visual management knowledge is matched by the breadth of our experience working in many different sectors. Finally, (although we happily take on one-off briefs), we enjoy on-going working relationships with the majority of our clients.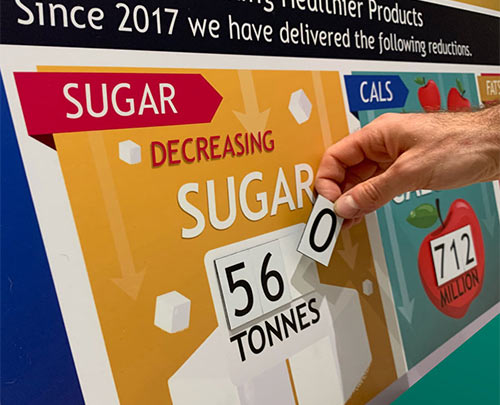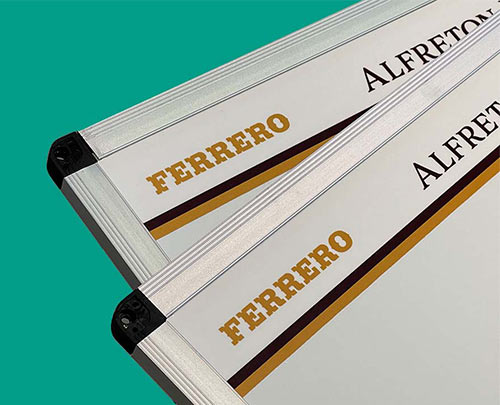 Discuss your custom visual management project further, because we deliver…