WELCOME TO
MY 

VISUAL
MANAGEMENT
We design and produce custom visual management boards and other visual tools for continuous improvement. The boards we create communicate your values, objectives and targets so you can make progress and track results. Our visual management boards work because they meet your exact needs. They are quick and easy to use and simple to update. For all these reasons, visual management boards demonstrate an organisation's commitment to progress.
Our Visual Management Products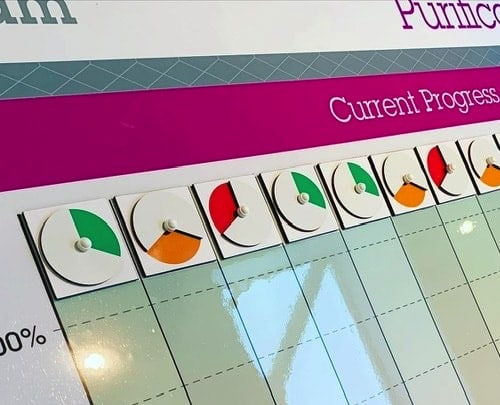 Visual Management Board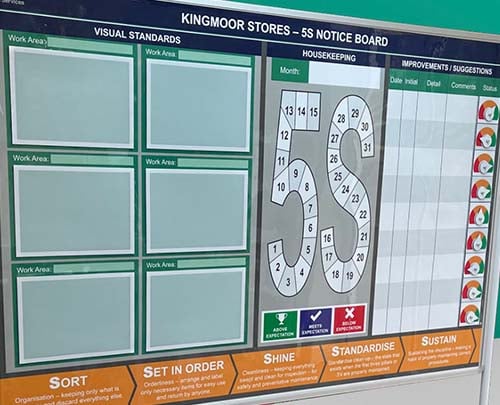 5S boards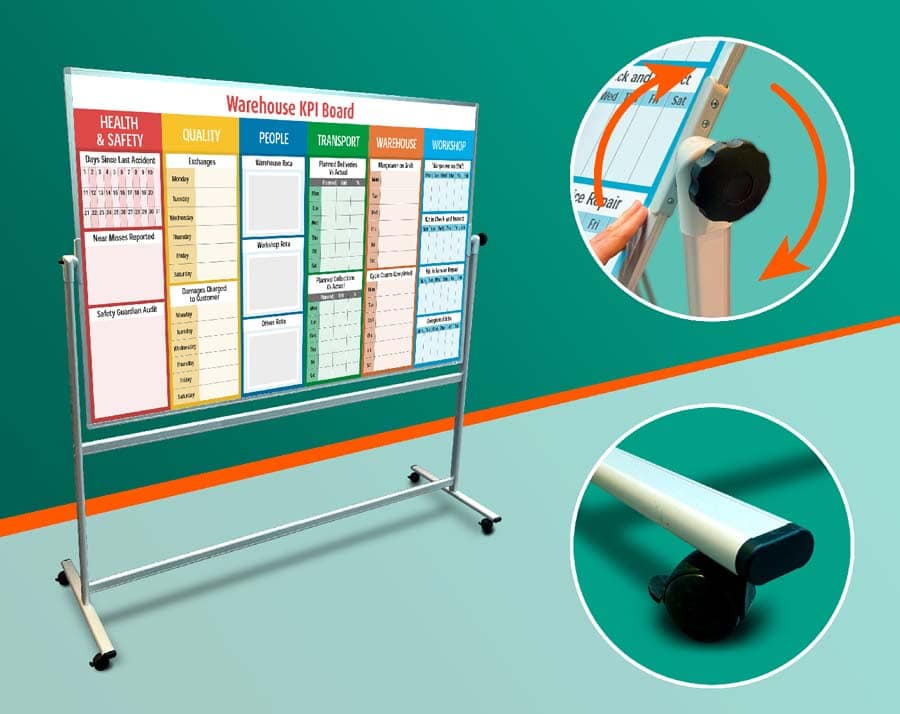 Mobile Whiteboards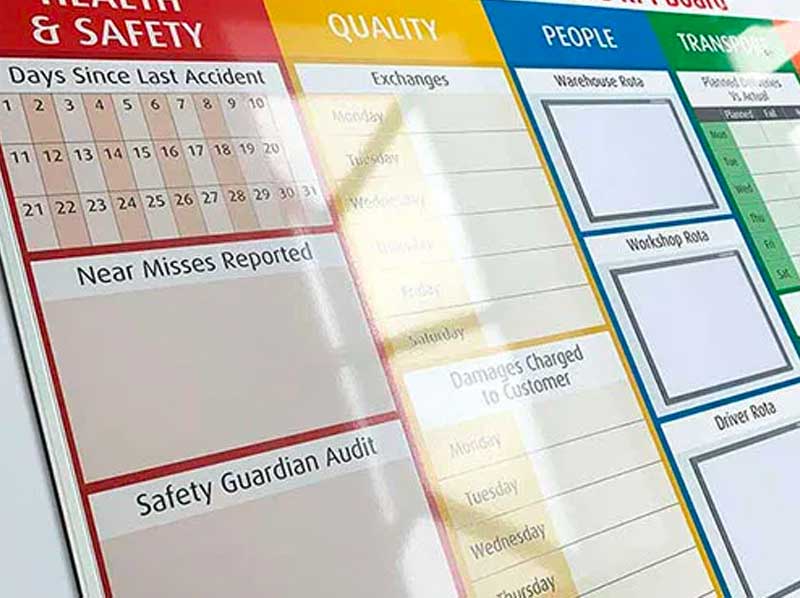 Printed Whiteboards
Status Indicators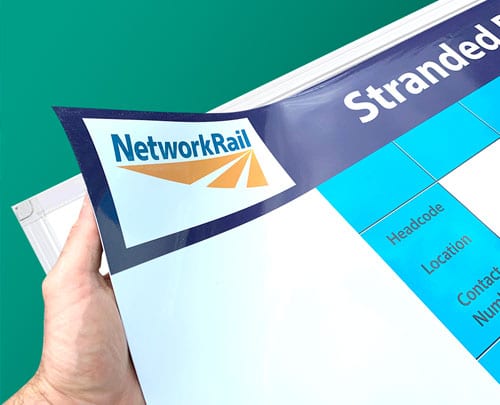 Whiteboard Magnetic Overlays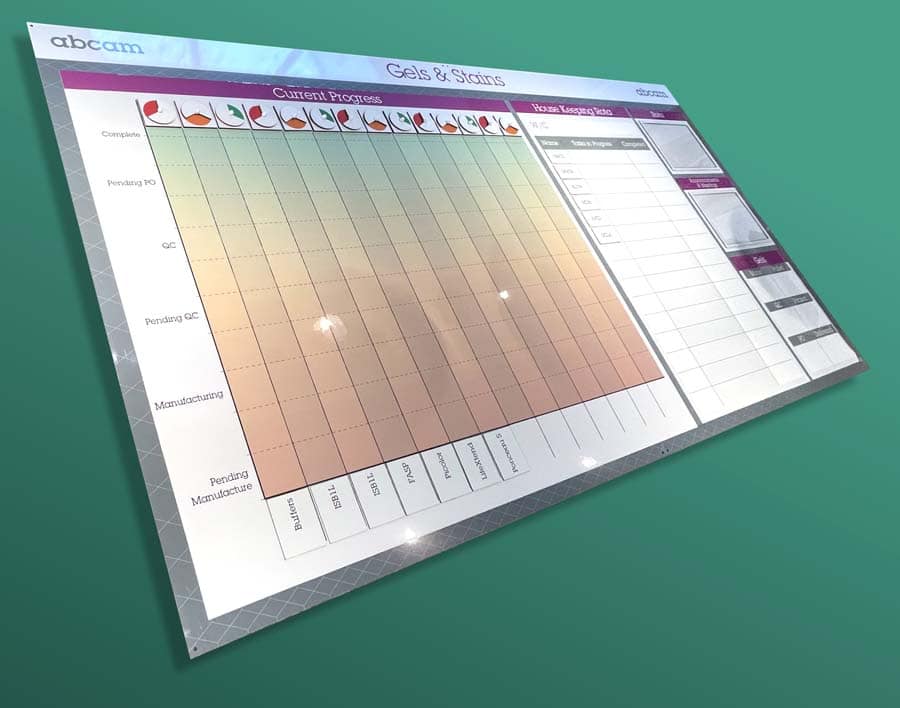 Modular Visual Management Boards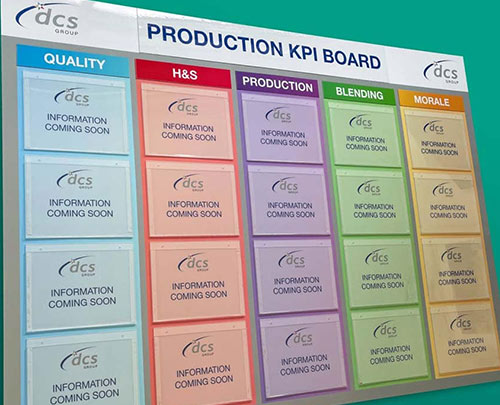 KPI Boards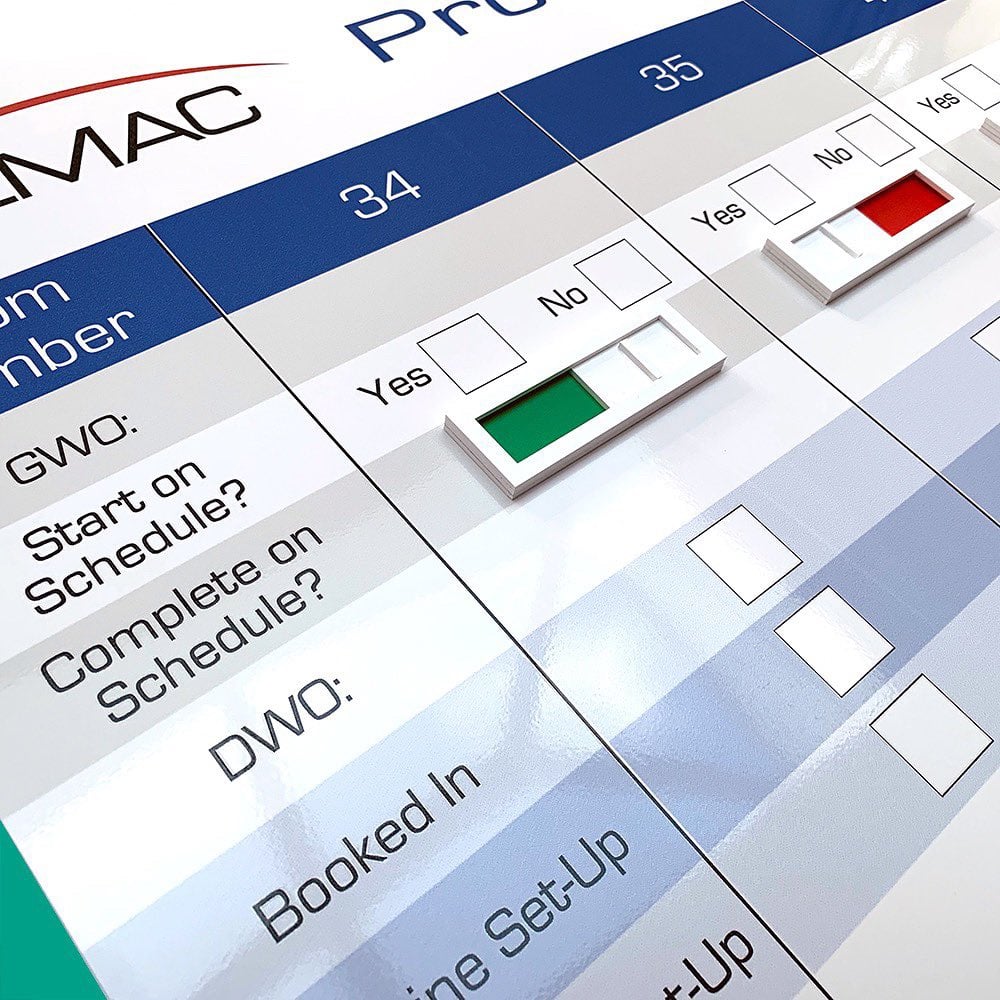 Continuous Improvement Boards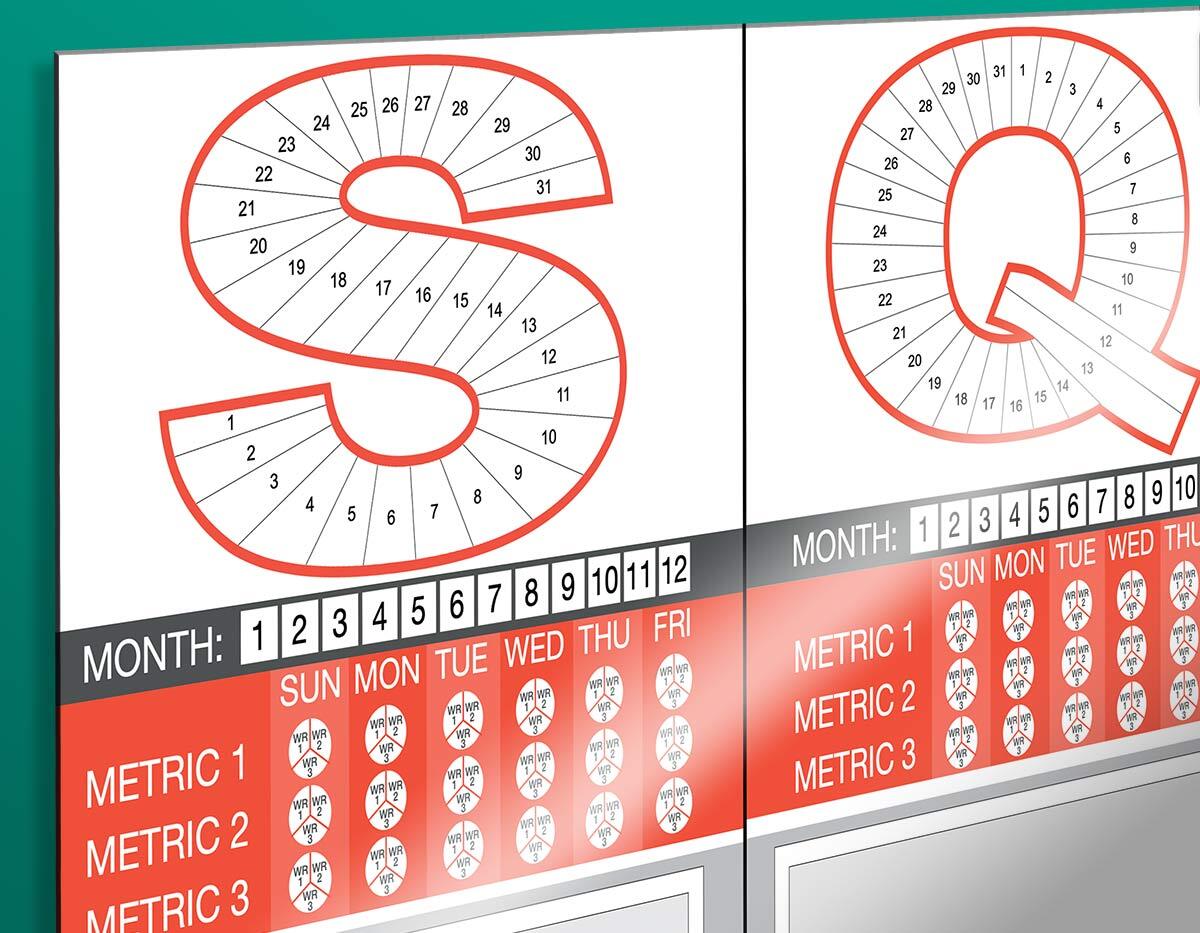 SQDC Boards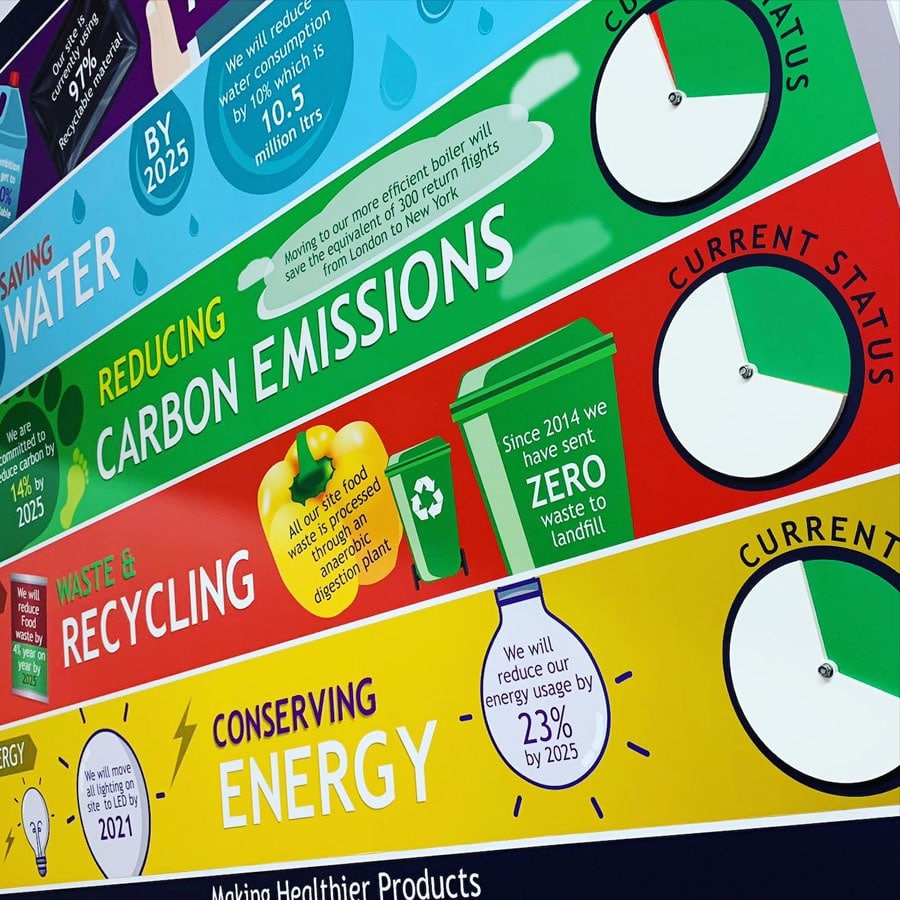 Sustainability Boards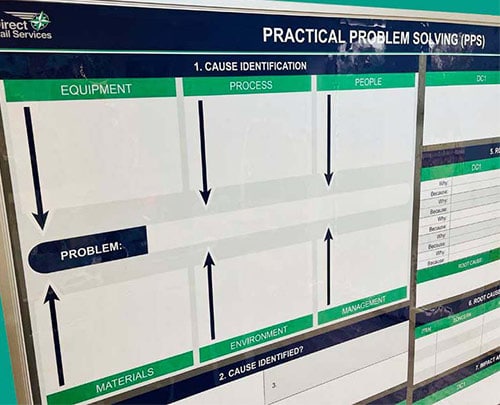 Practical Problem Solving Boards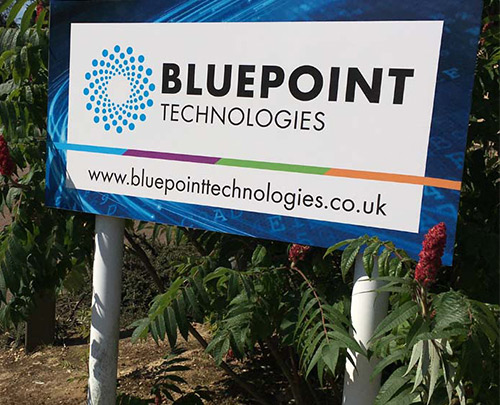 Outdoor Visual Management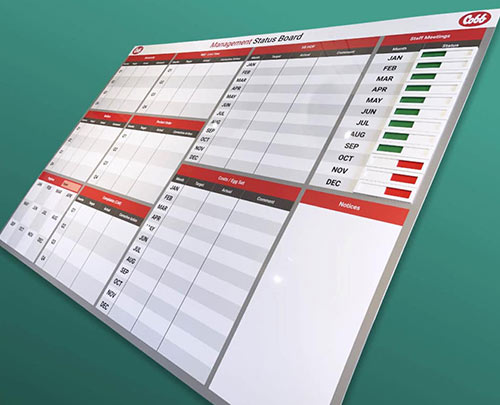 Production Boards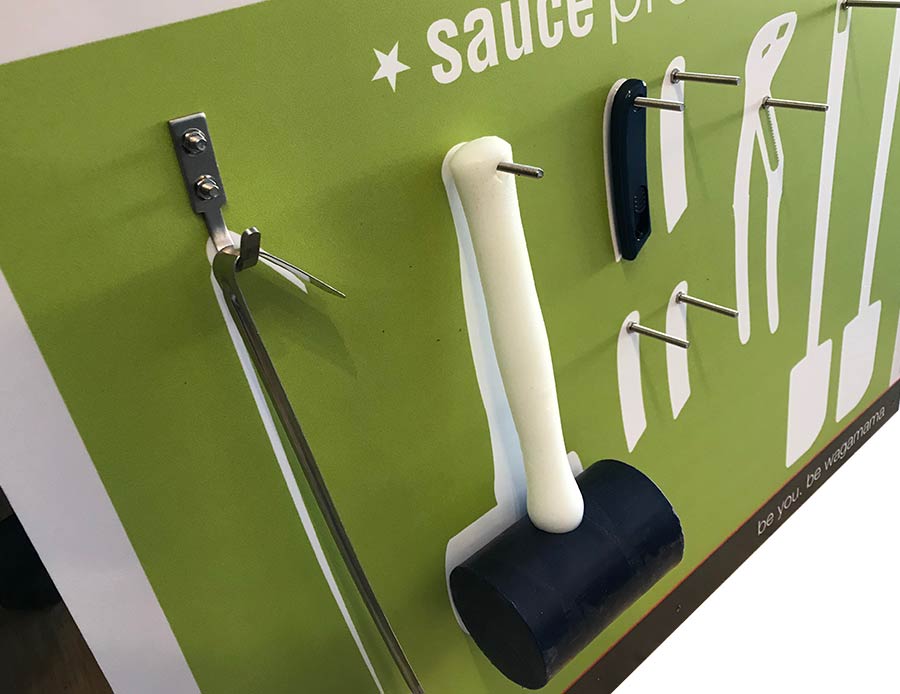 Tool Shadow Boards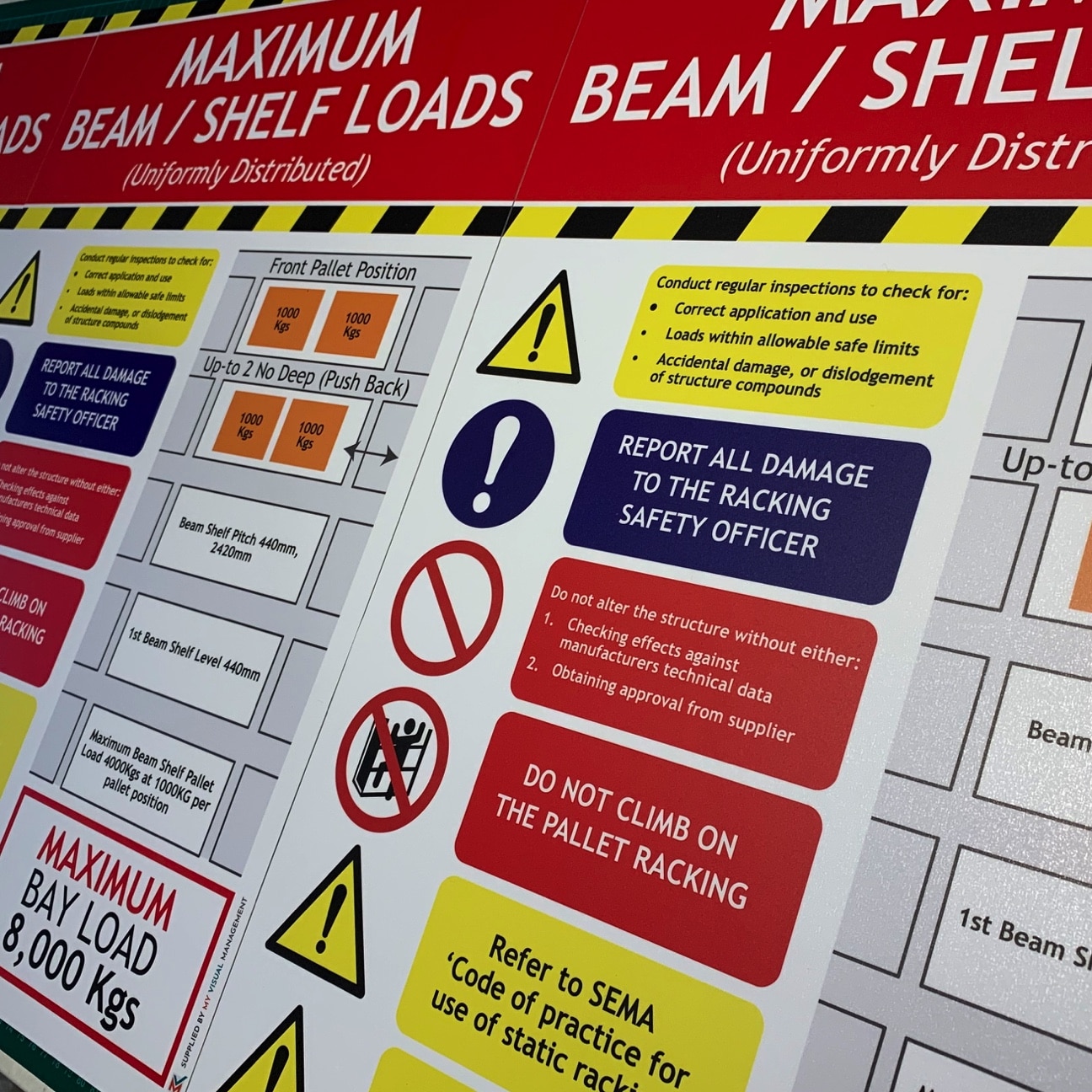 Health and Safety Boards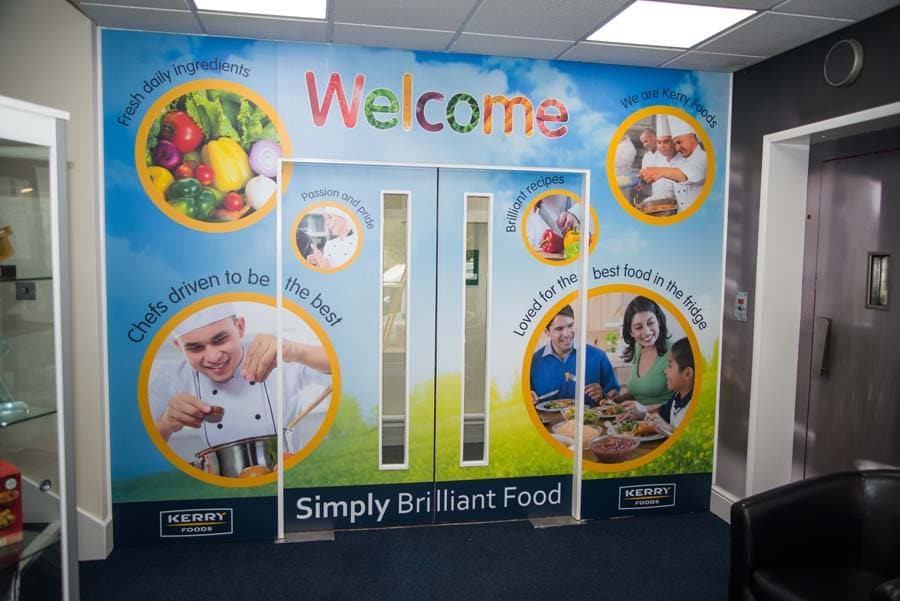 Wall Visuals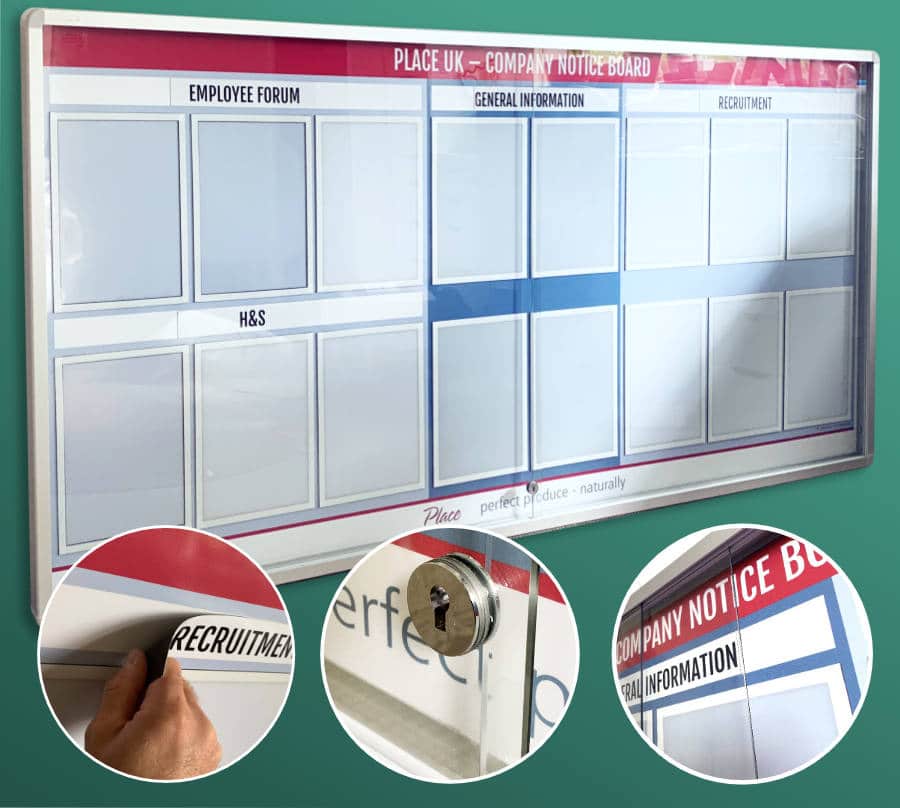 Custom Noticeboards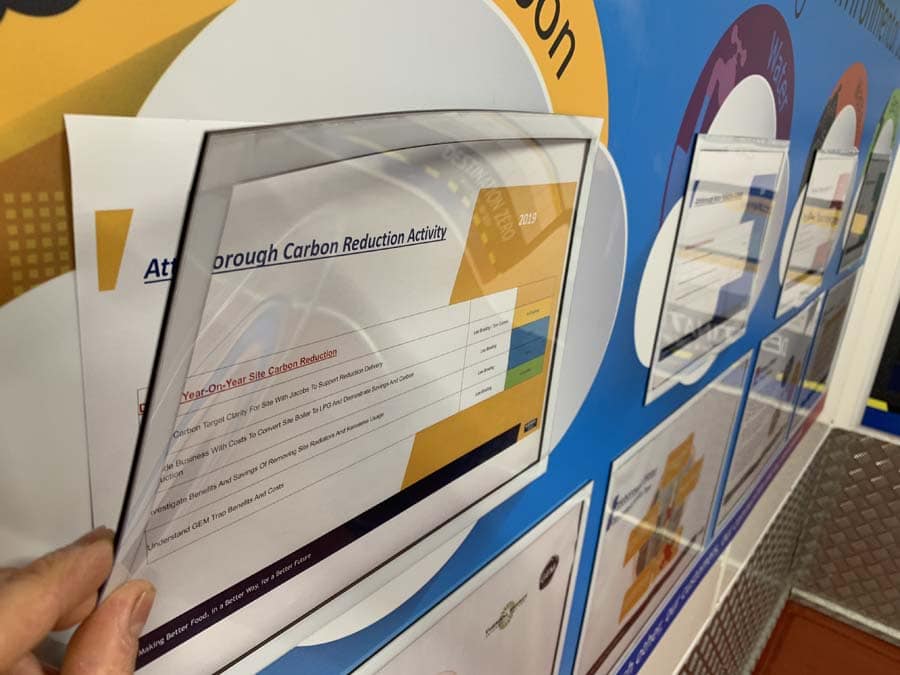 Board Accessories
Problem Follow Up Boards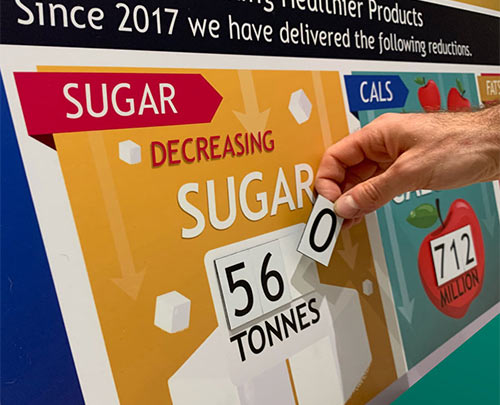 Magnetic Signs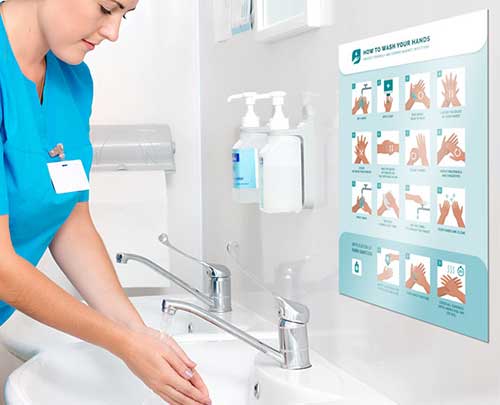 Hand Wash Procedures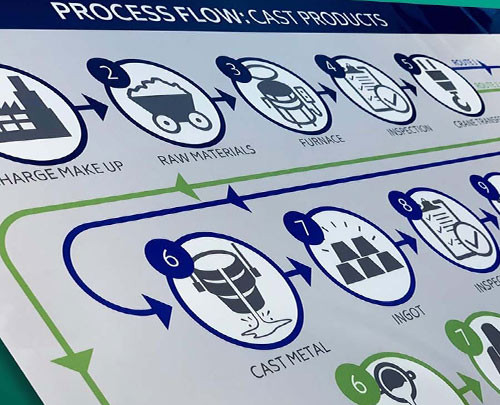 SOP Boards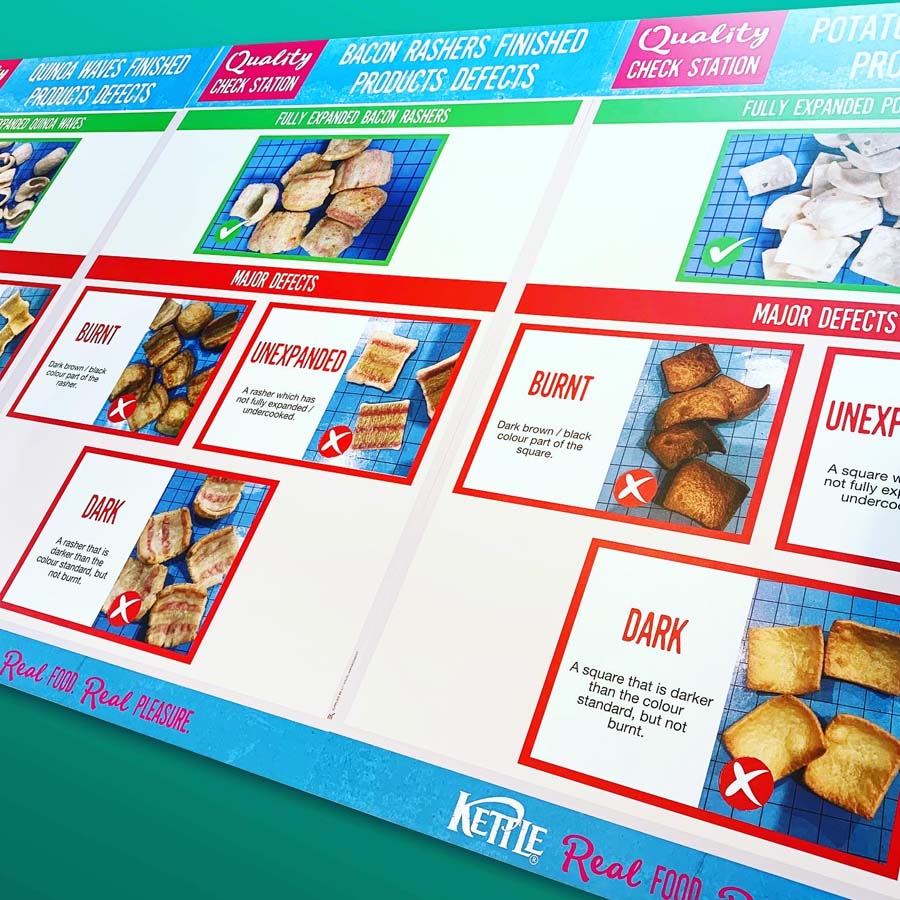 Quality Stations
Benefits of Visual Management
Our team works with a simple idea or sketch to create a professionally designed layout. The result is a highly functional visual management board.
We offer different options and finishes because the aim is to create the perfect display for you. As a result we supply rigid boards, interior boards, exterior boards, magnetic backed boards, or roll up magnetics for whiteboard overlays.
If needed, we can add magnetic areas, a dry-wipe finish (for use with whiteboard pens), Red/Green sliders or R.A.G. (Red, Amber, Green) status dials so you can quickly and visually update your board. These are just a few examples of the ways in which our boards can be tailored to meet your needs. Please contact us so we can discuss your project in greater detail.
We have also developed a range of social distancing signs and hand sanitisation stations.

client-logo-del-monte-120x60px

client-logo-del-monte-120x60px

client-logo-wagamama-120x60px

client-logo-amazon-120x60px

client-logo-nhs-120x60px

client-logo-kerry-120x60px
client-logo-pilgrim-120x60px

client-logo-gsk-120x60px

client-logo-world vision-120x60px

client-logo-princess-yaughts-120x60px

client-logo-total-120x60px

client-logo-trenchard-120x60px

client-logo-networkrail-120x60px

client-logo-almac-120x60px

client-logo-suzuki-120x60px

client-logo-northernpower-120x60px

client-logo-kettle-120x60px

client-logo-britishgypsum-120x60px

client-logo-abcam-120x60px

client-logo-soiutheastern-120x60px

client-logo-sulzer-120x60px

client-logo-thompson-120x60px

client-logo-bigprawn-120x60px

client-logo-noblefoods-120x60px

client-logo-pal-120x60px

client-logo-perkins-120x60px

client-logo-placeuk-120x60px

client-logo-scottbader-120x60px

client-logo-nfu-120x60px
client-logo-blueprint-technologies-120x60px

client-logo-muntons-120x60px

client-logo-luxfer-120x60px

client-logo-bakkavor-120x60px

client-logo-bart-120x60px

client-logo-berry-120x60px

client-logo-cd-120x60px

client-logo-centurion-120x60px

client-logo-cerespower-120x60px

client-logo-dana-120x60px
client-logo-drs-120x60px

client-logo-duffields-120x60px

client-logo-edmondson-120x60px

client-logo-gapetfoods-120x60px

client-logo-guernseydairy-120x60px
client-logo-wincanton-120x60px

client-logo-kier-120x60px

client-logo-canidae-120x60px

client-logo-cobb-120x60px

client-logo-del-monte-120x60px

client-logo-del-monte-120x60px
client-logo-del-monte-120x60px

client-logo-del-monte-120x60px
"A huge thank you for all our wonderful new visuals! We are delighted with how they look and they make us look very modern and refreshed.
We've had lots of lovely compliments from patients and carers."
"Huge thanks to the My Visual Management team for their patience throughout the design process. Top job!"
"The SQDC board is already on the wall and we are starting to use it. It's great and works perfectly, fantastic work thank you."
"The boards are here & they look awesome! Job well done! Thank you very much"
"The boards look really good, all department heads have been very complimentary on how they work and how they have improved the appearance of the factory areas"
"The visual management boards are a great success – our client was bowled over, so thank you very much."
"The boards look great, we are really pleased with them. Thanks for all help in getting these designed and made, we really appreciate it."
Discuss your custom visual management project further, because we deliver…