Visual Management by Industry – How we work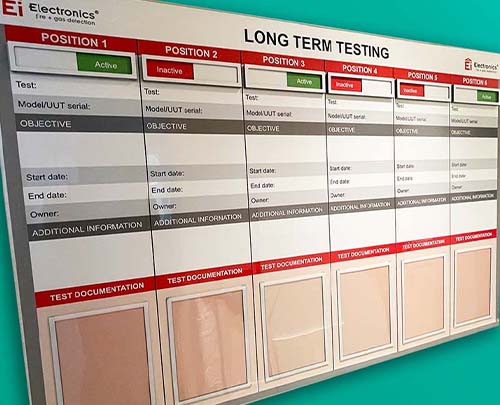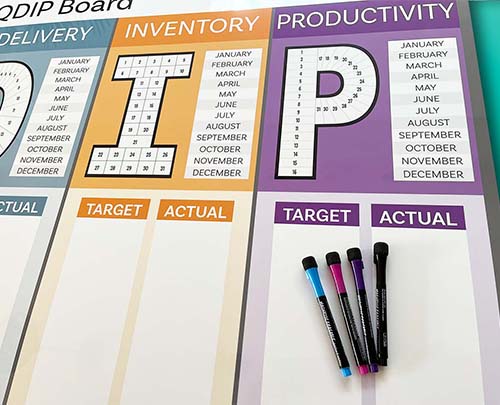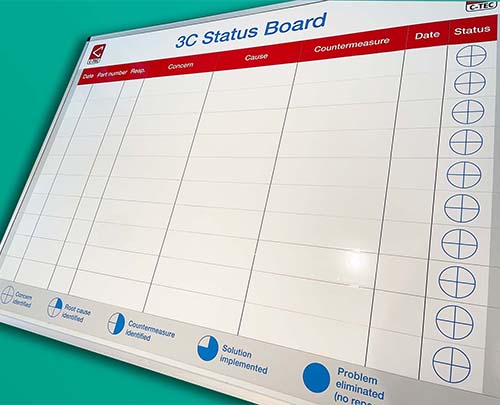 Find out more about visual management by industry
Whatever your industry, our team works with a simple idea or sketch to create a professionally designed layout. The result is a highly functional visual management board.
We offer different options and finishes because the aim is to create the perfect display for you. As a result we supply rigid boards, interior boards, exterior boards, magnetic backed boards, mobile boards or roll up magnetics for whiteboard overlays.
If needed, we can add magnetic areas, a dry-wipe finish (for use with whiteboard pens), status indicators so you can quickly and visually update your board.
Got a question about visual management by industry?
We work with clients from industries including food production, pet food production, construction, manufacturing, transport, utilities, farming, education and pharmaceuticals. So we can help you decide how best to implement visual management by industry into your company.
Please contact us so we can discuss your project in greater detail.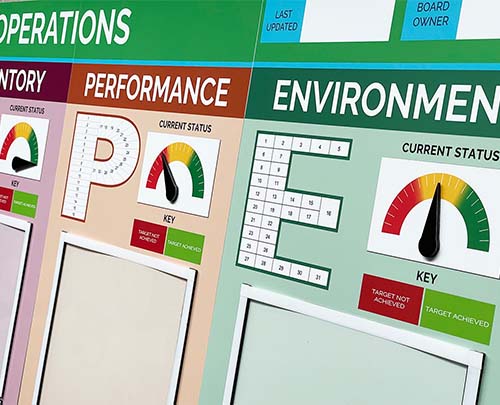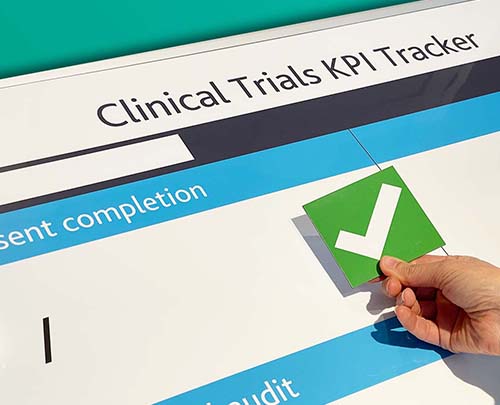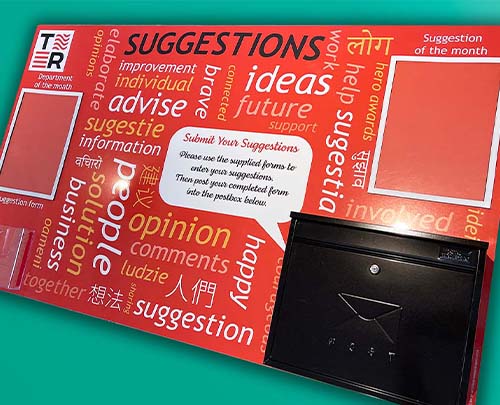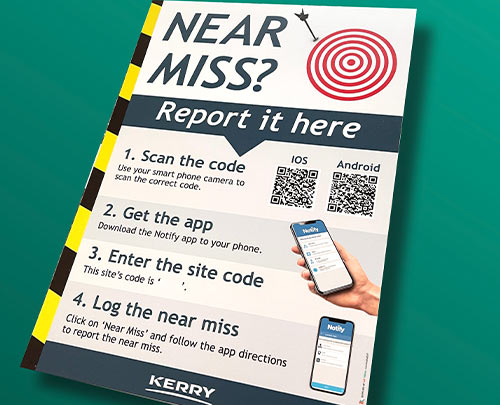 Discuss your custom visual management project further, because we deliver…