Firstly, SQDC boards make your daily management processes visible. Furthermore, at a glance. Secondly, they show targets and progress right now. So work with real time updates. In addition, they are quick and easy to update. Above all, custom make your own board so it works exactly as you want. Finally, drive Continuous Improvement.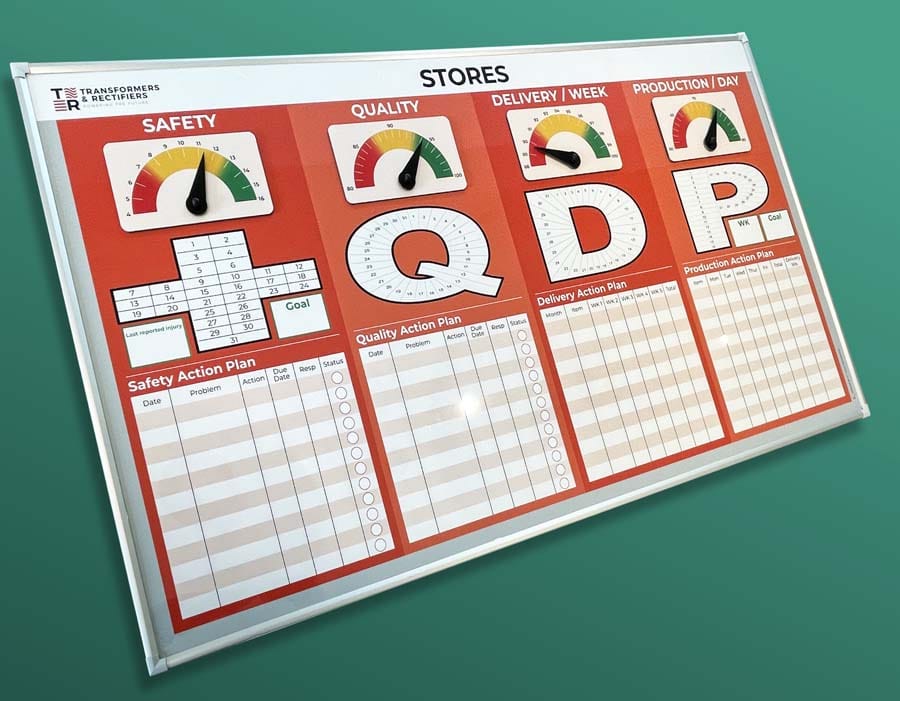 Custom make your own SQDC Board so it works how you need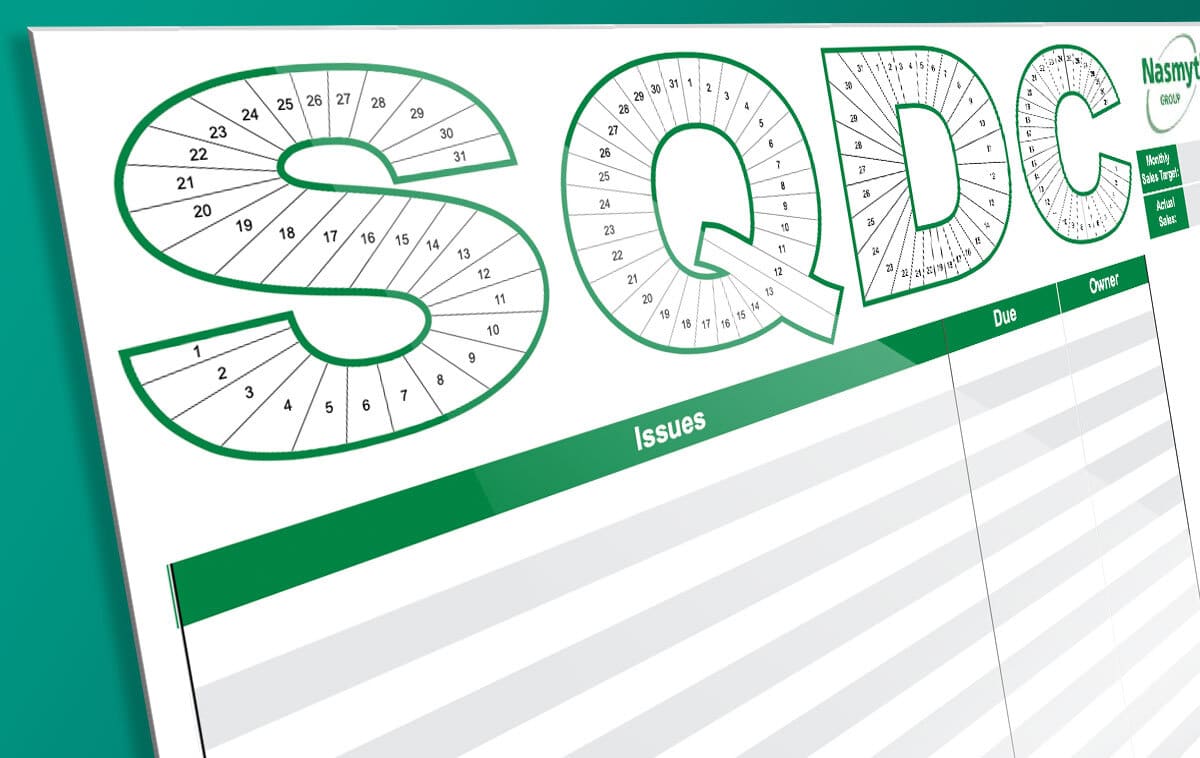 Update daily. Therefore, choose daily entry points
Custom SQDC Boards
We support you to make the perfect board for your workplace. Likewise, choose exactly you want to assess. Firstly, for instance,
Safety, Quality, Delivery, Cost and People (SQDCP). Furthermore, for example, swap "People" for "Productivity". Secondly, as a further idea, Safety, Quality, Delivery, Cost and Engagement (SQDCE). Most importantly, your board shows and tracks the processes you need.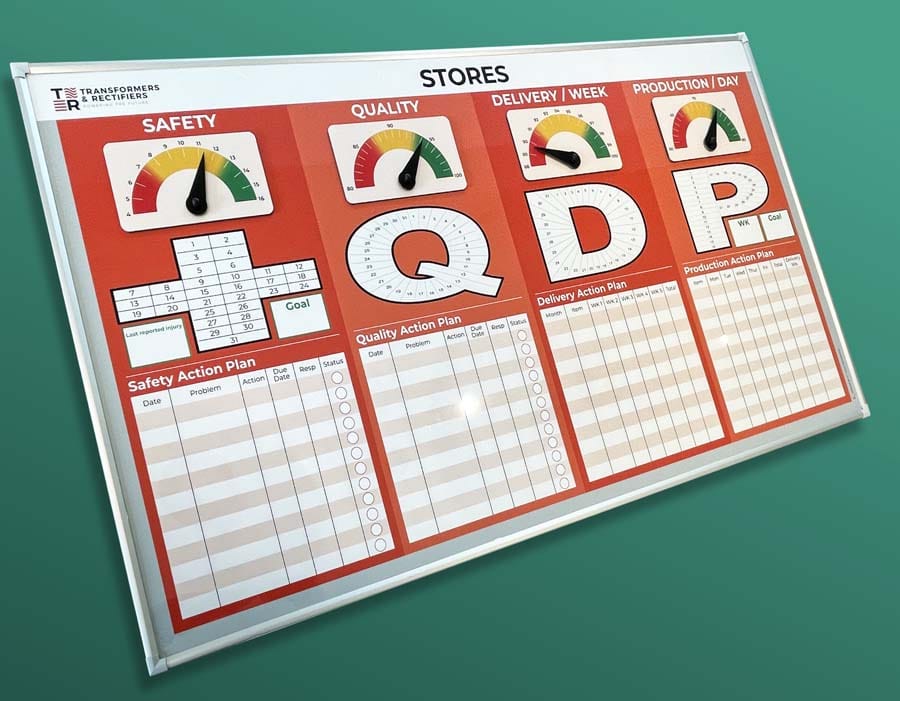 Dry wipe SQDP Board with status indicator meters

SQDP Board with status indicator meters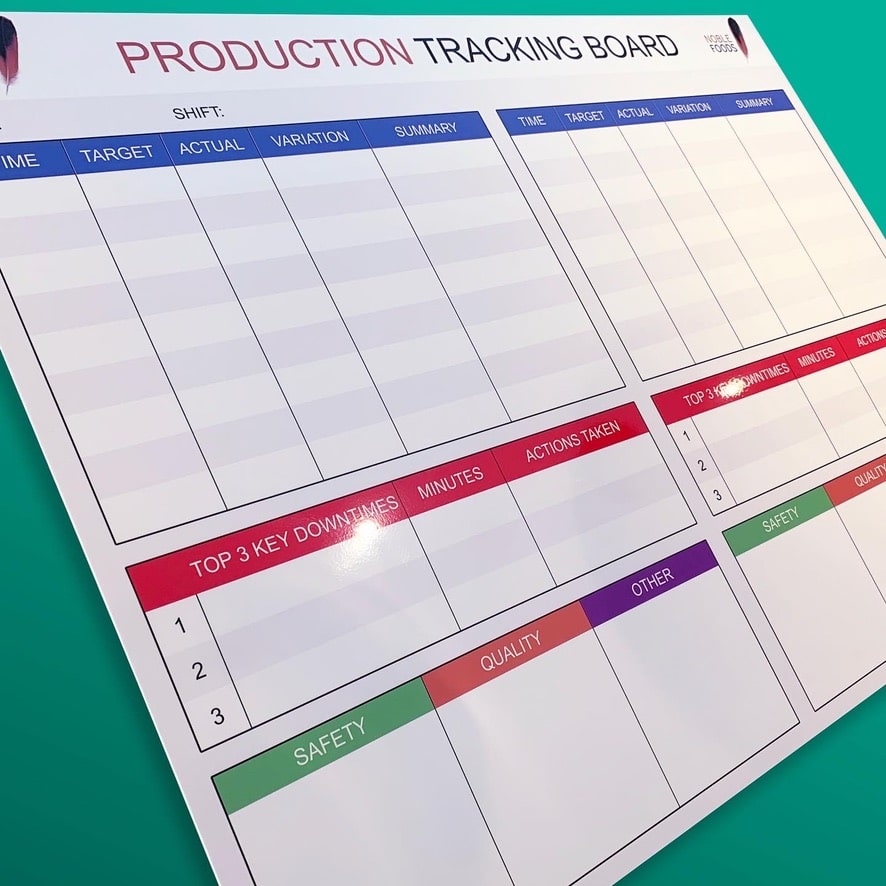 Continuous Improvement board utilising SQDC

Continuous Improvement board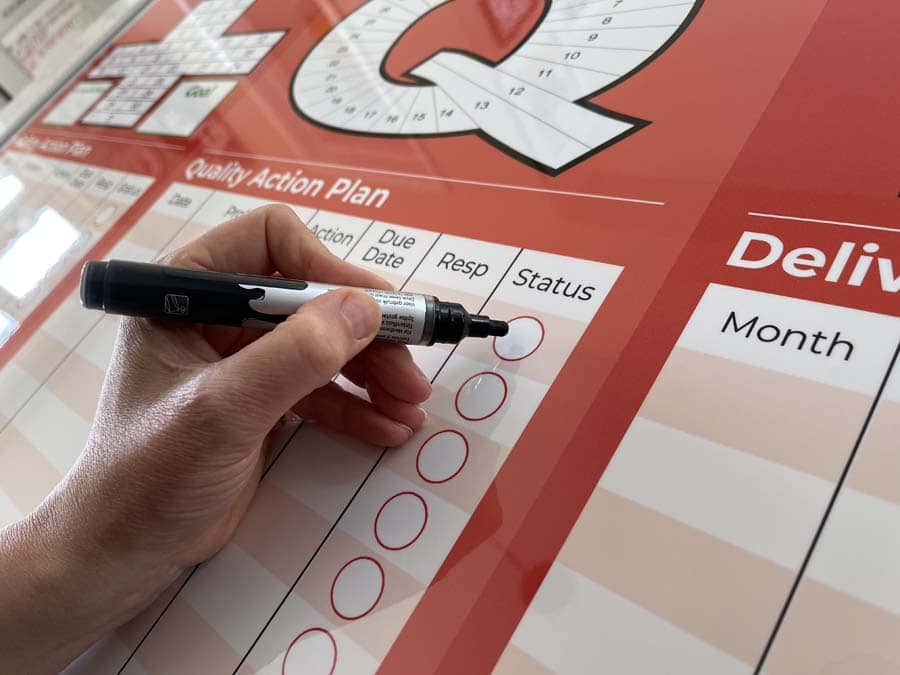 SQDP dry wipe status board in action

Show status. Furthermore, update fast
SQDC board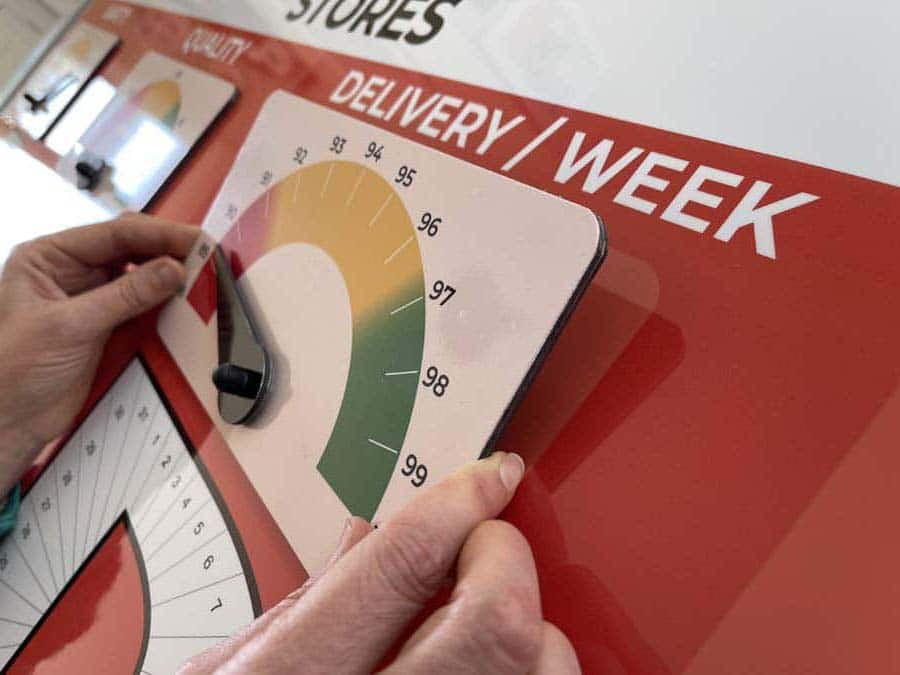 Magnetic status indicator on dry wipe board

Magnetic status indicator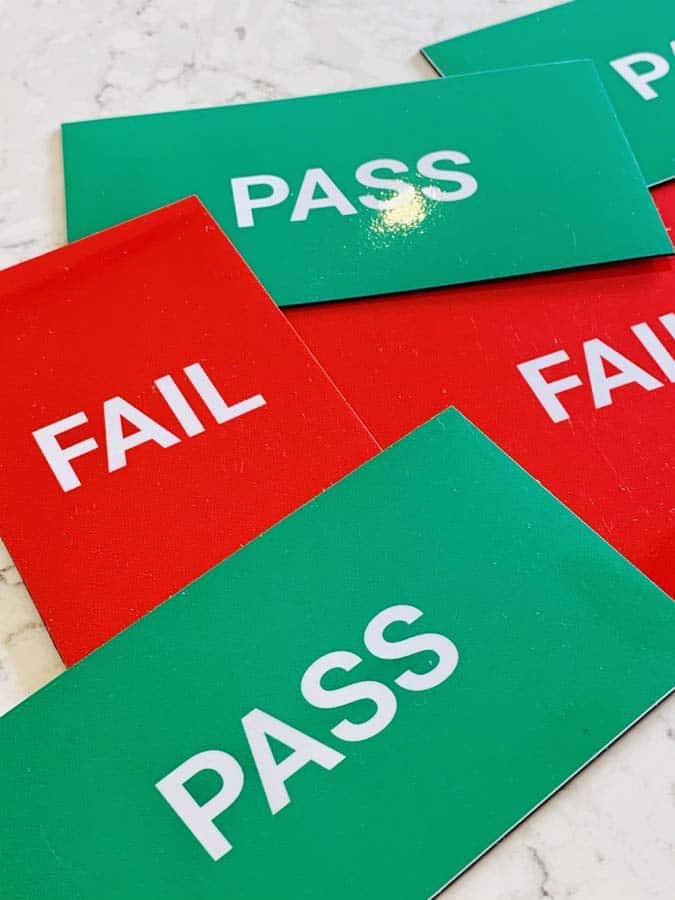 Double sided magnetic red green status labels

Double sided magnetic labels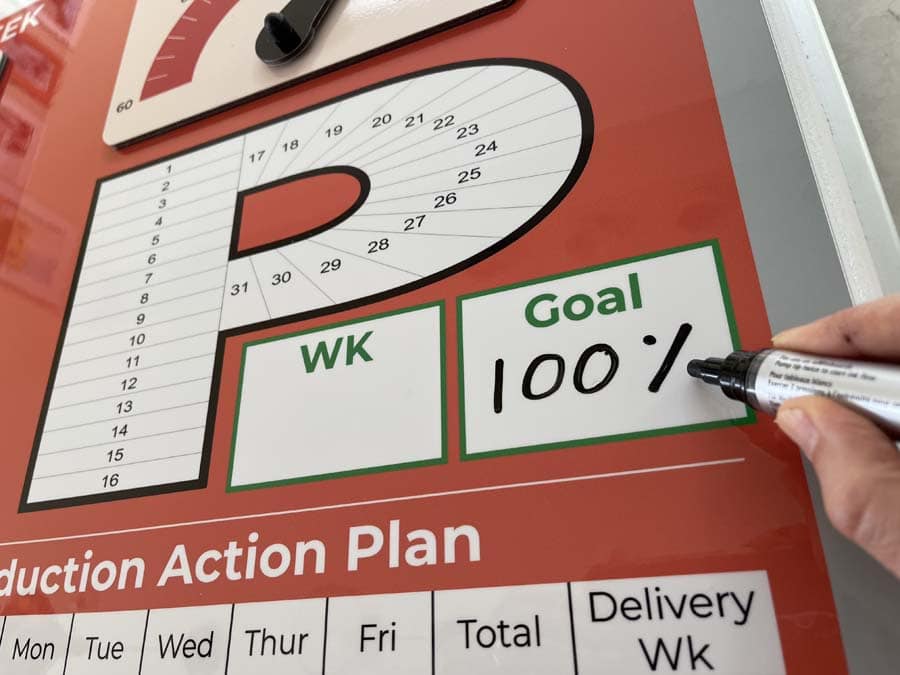 Dry wipe SQDP whiteboard in action

Set goals. Likewise, update them easily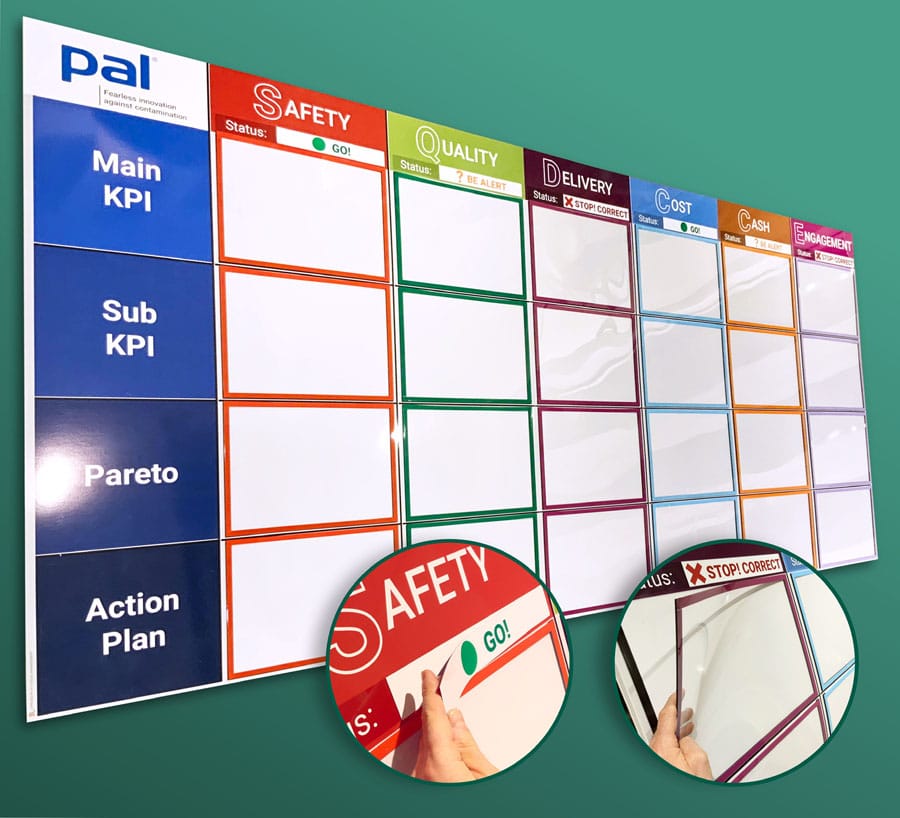 SQDCCE board with magnetic document holders

Choose magnetic document holders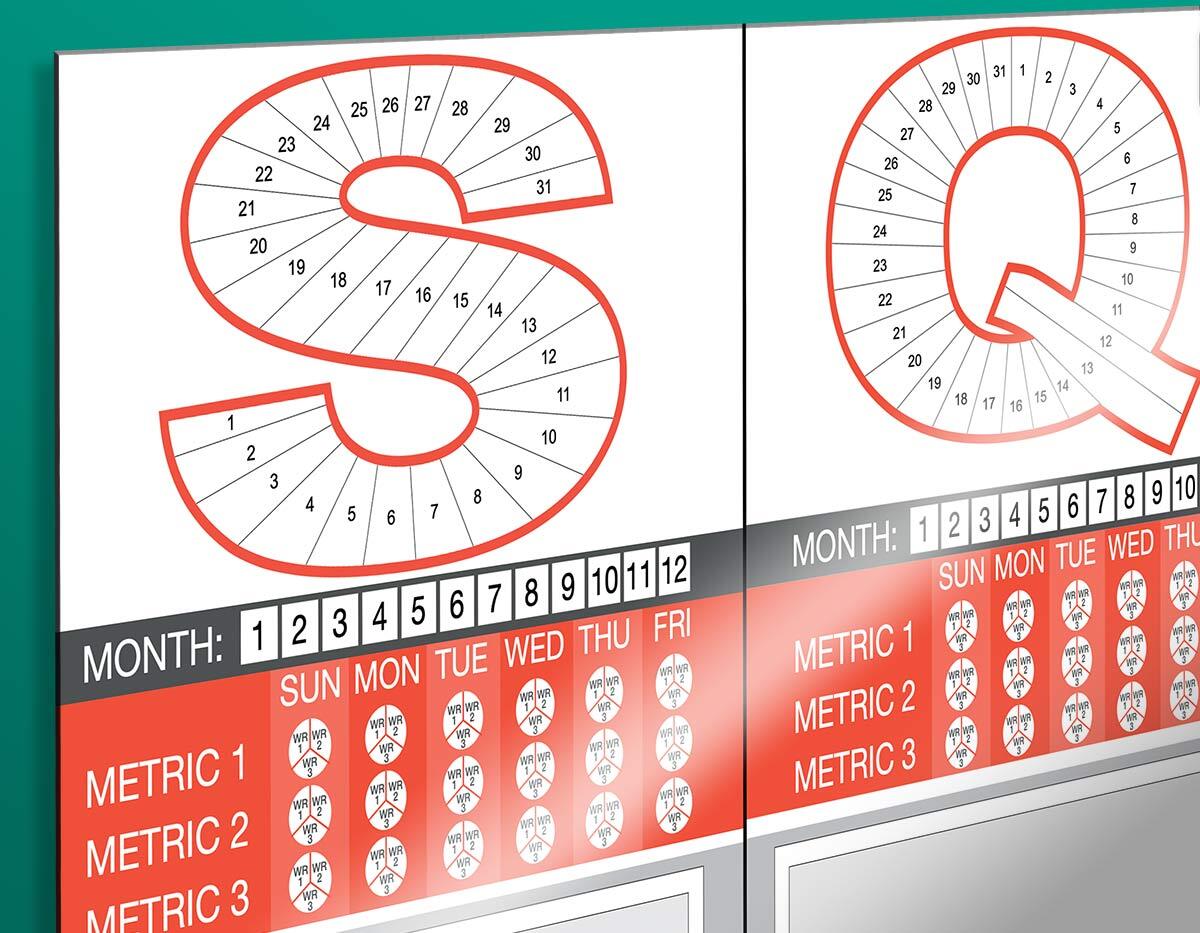 SQD board with months, days and metrics

Update days of the month with dry wipe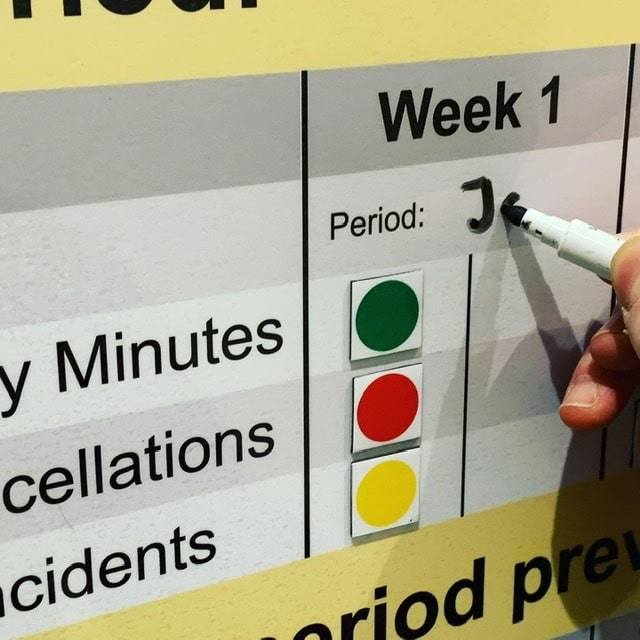 Red Amber Green Status Magnetics

Red Amber Green Status Magnetics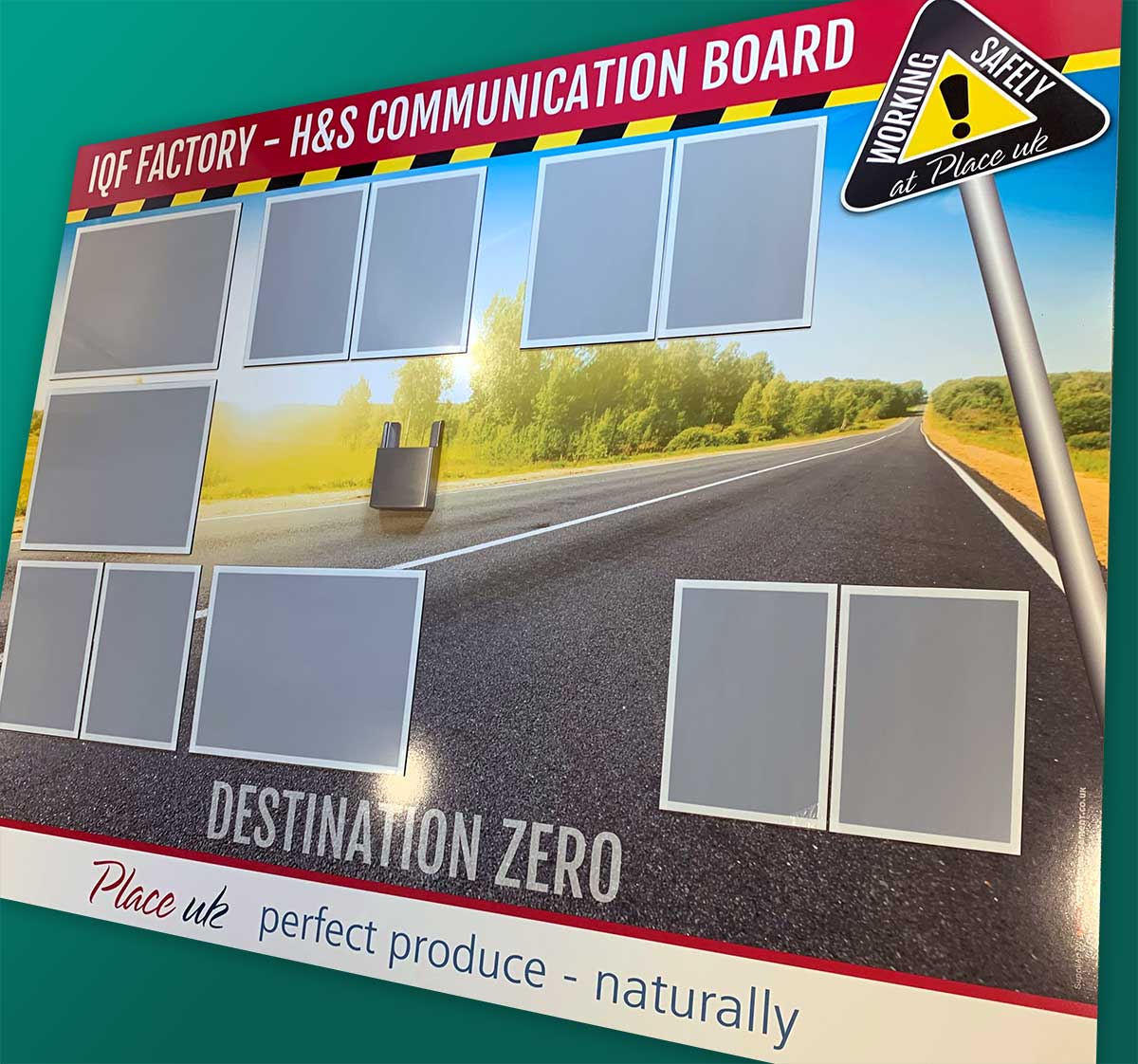 Health & Safety board with document holders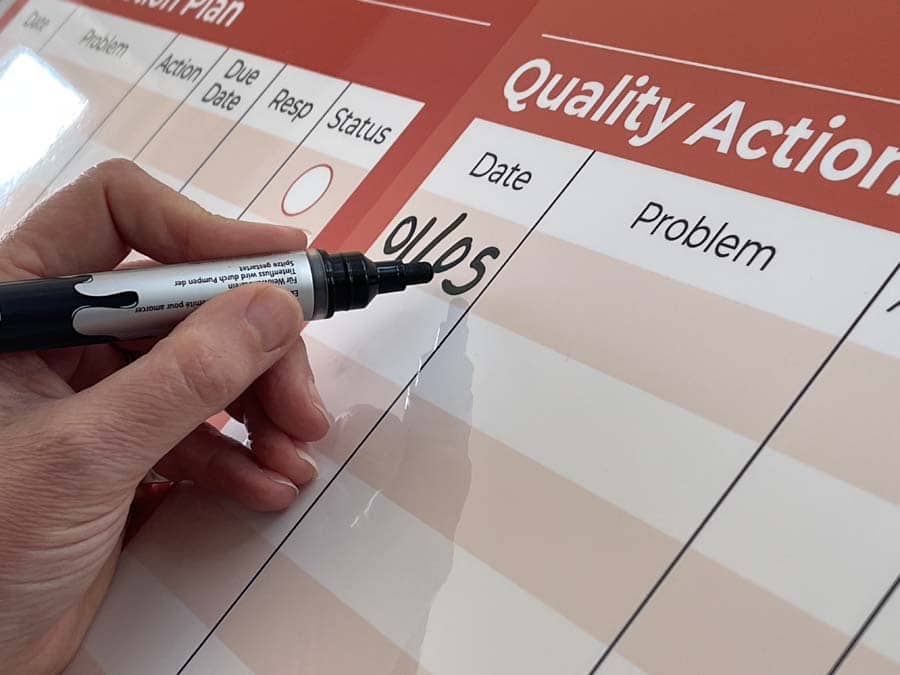 Quality action plan dry wipe board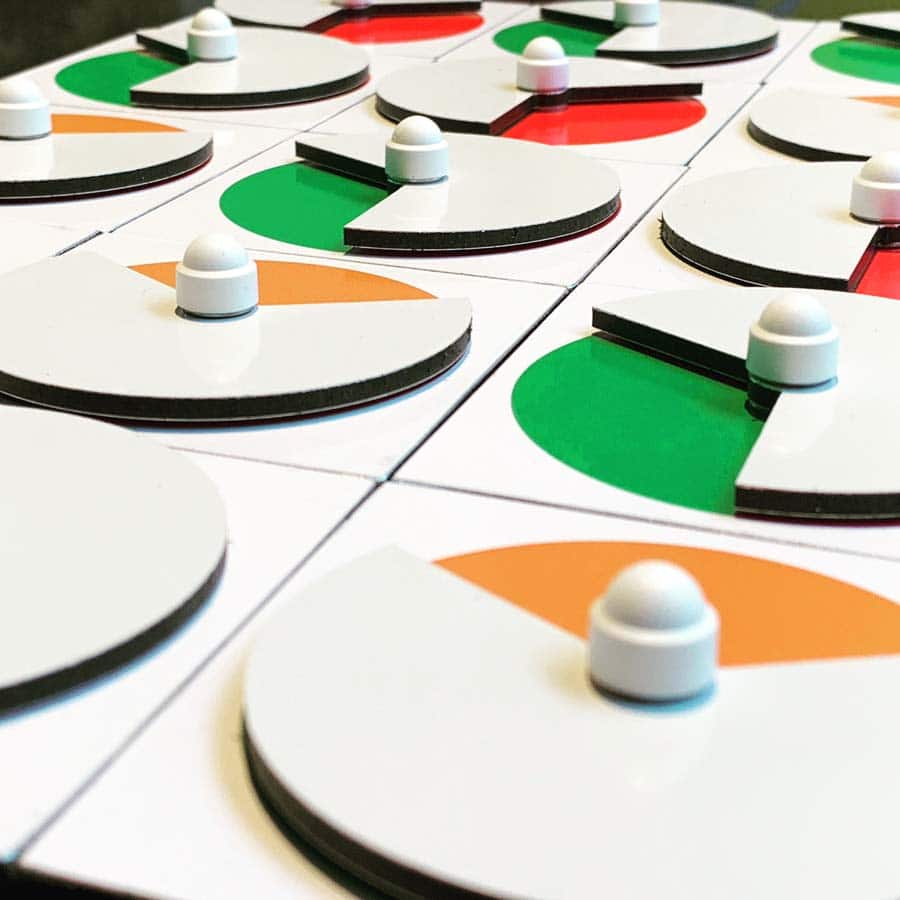 Red Amber Green status dials

RAG (Red / Amber Green) status dials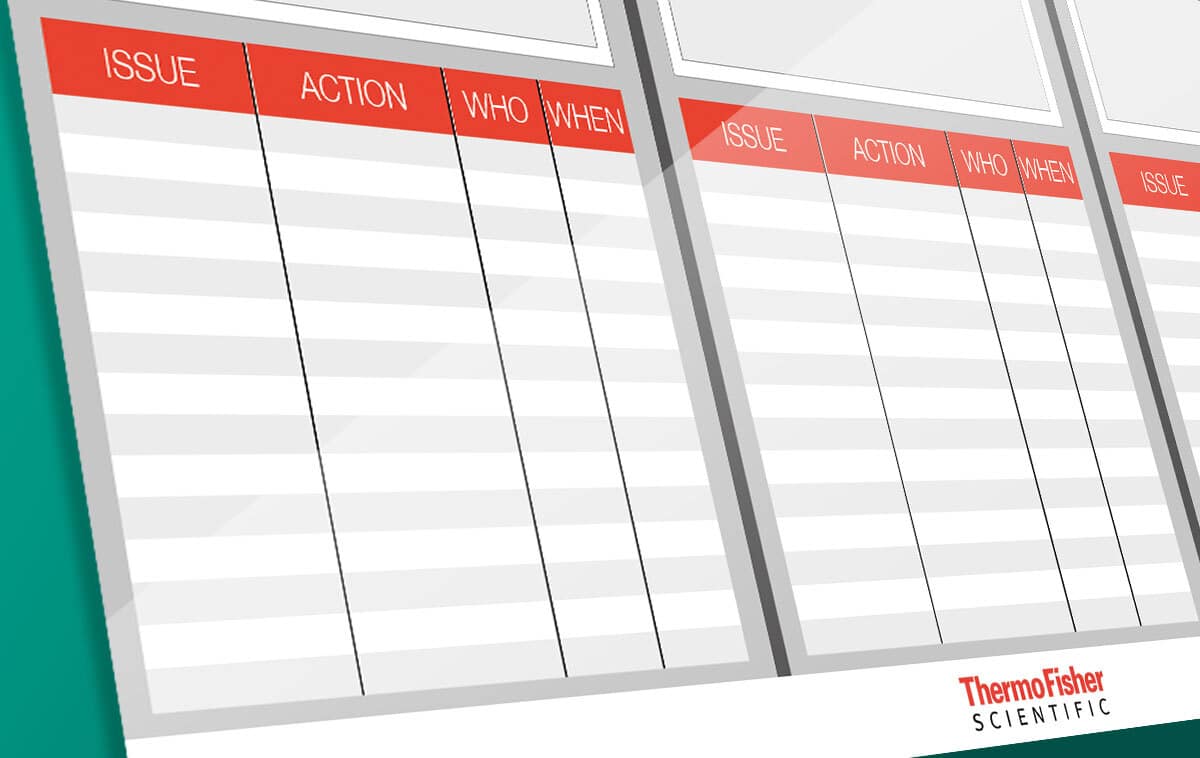 Dry wipe board for tracking issues and actions

Tracking issues and actions in real time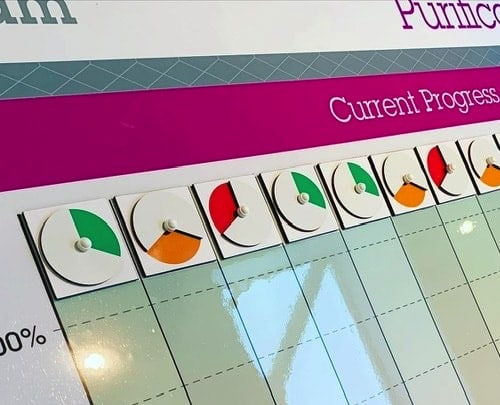 Visual Management with status dials

Visual Management with status dials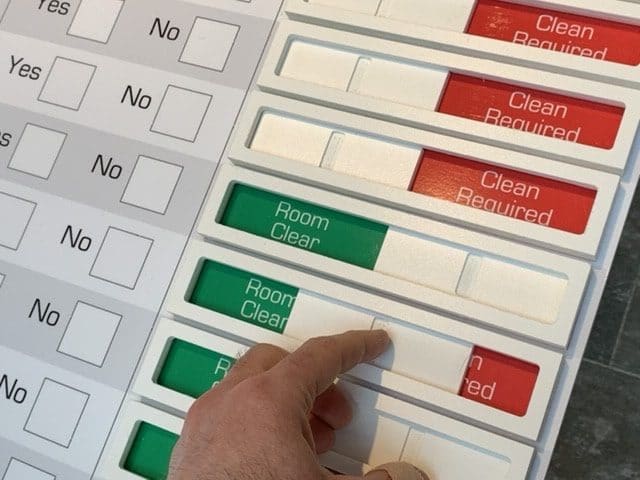 Interactive Red Green status sliders

Interactive Red Green status sliders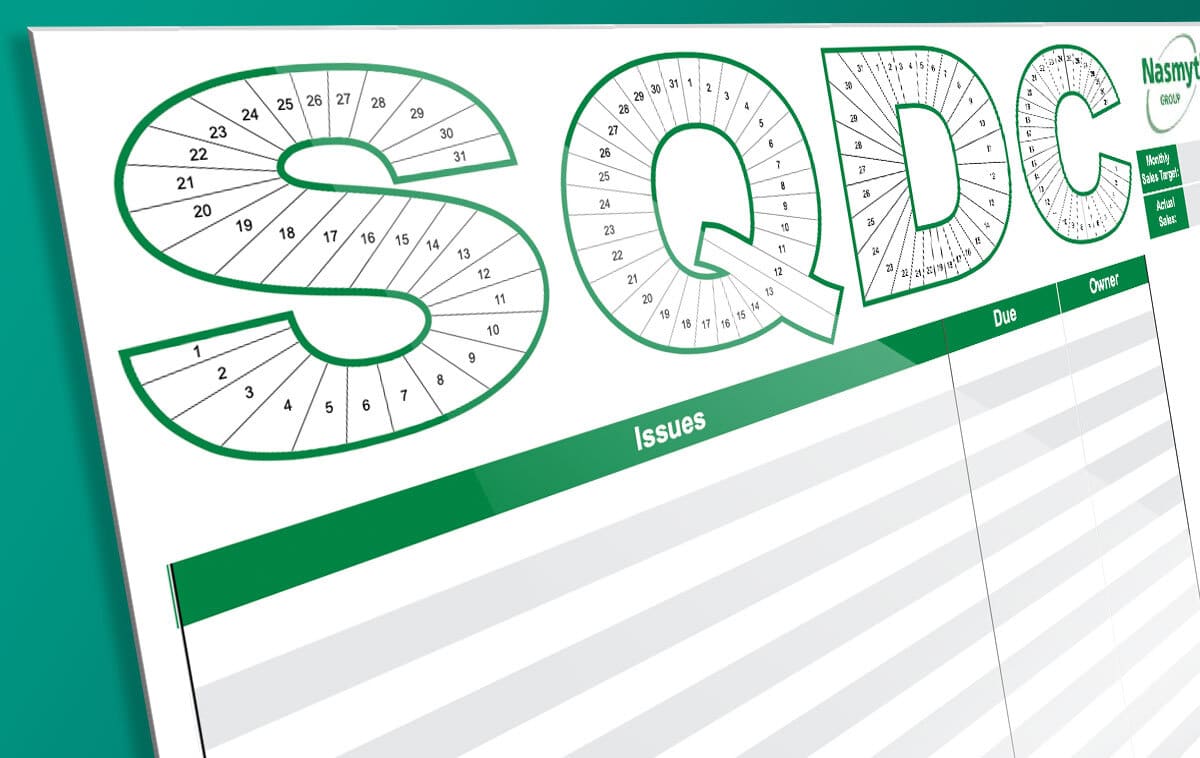 Dry wipe SQDC board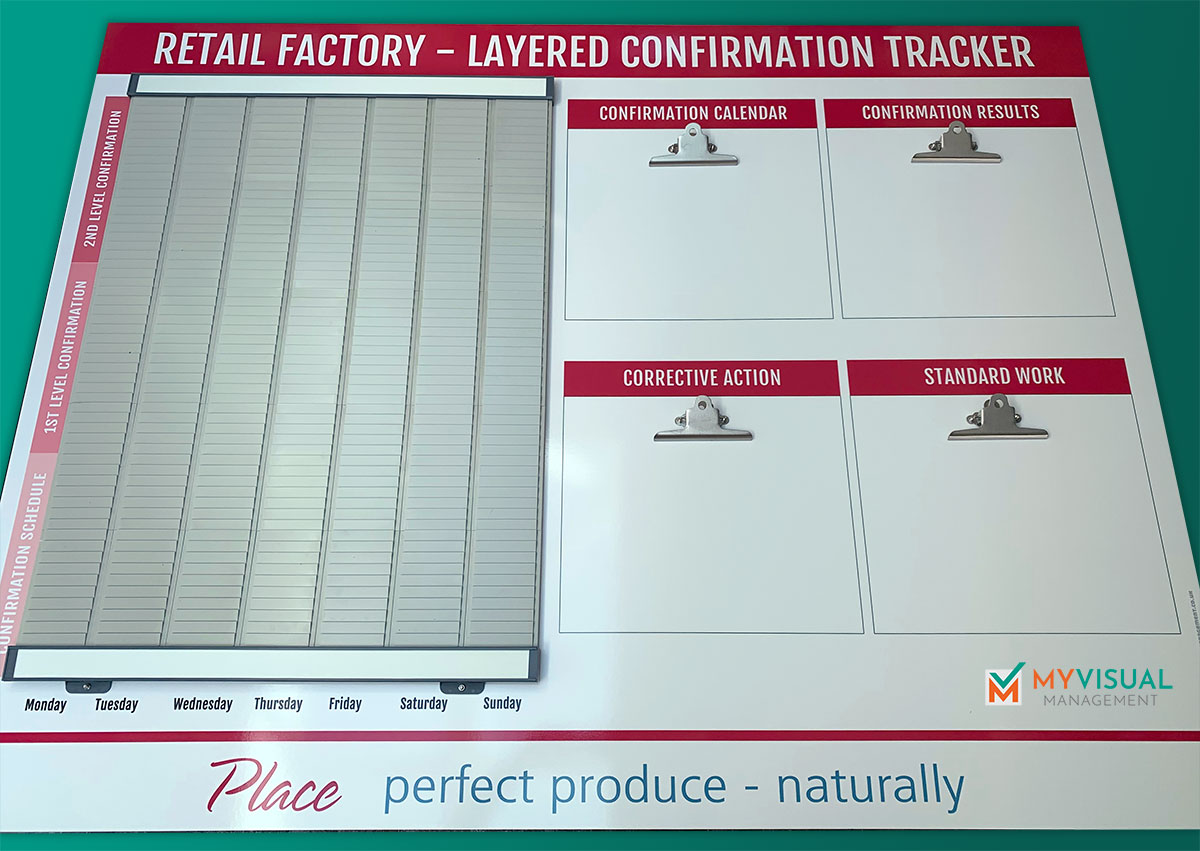 Layered confirmation tracker board

Tracker board with T-cards and clips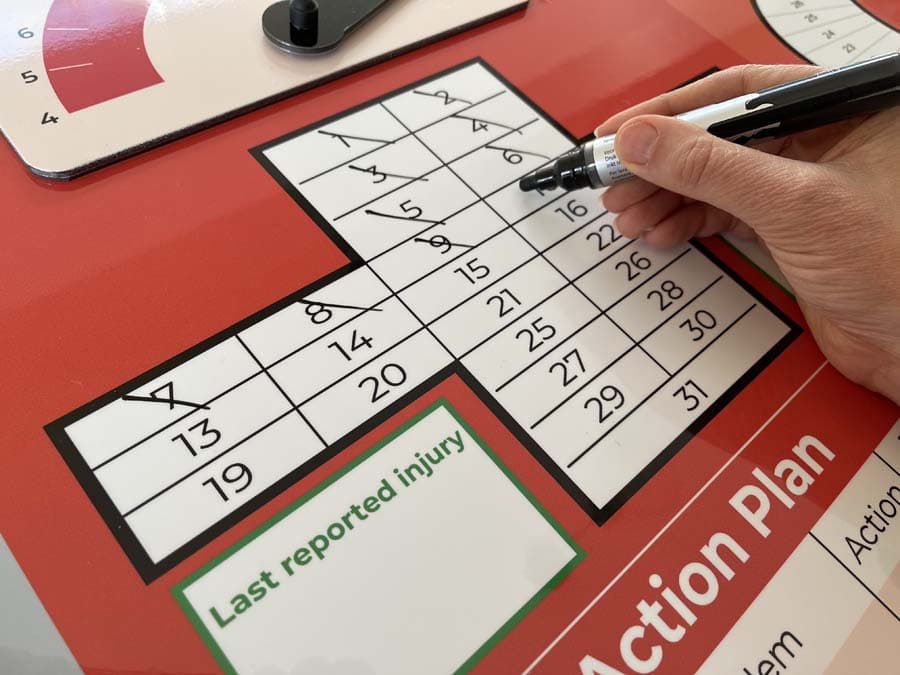 Safety cross on SQDP board

Safety cross on SQDP board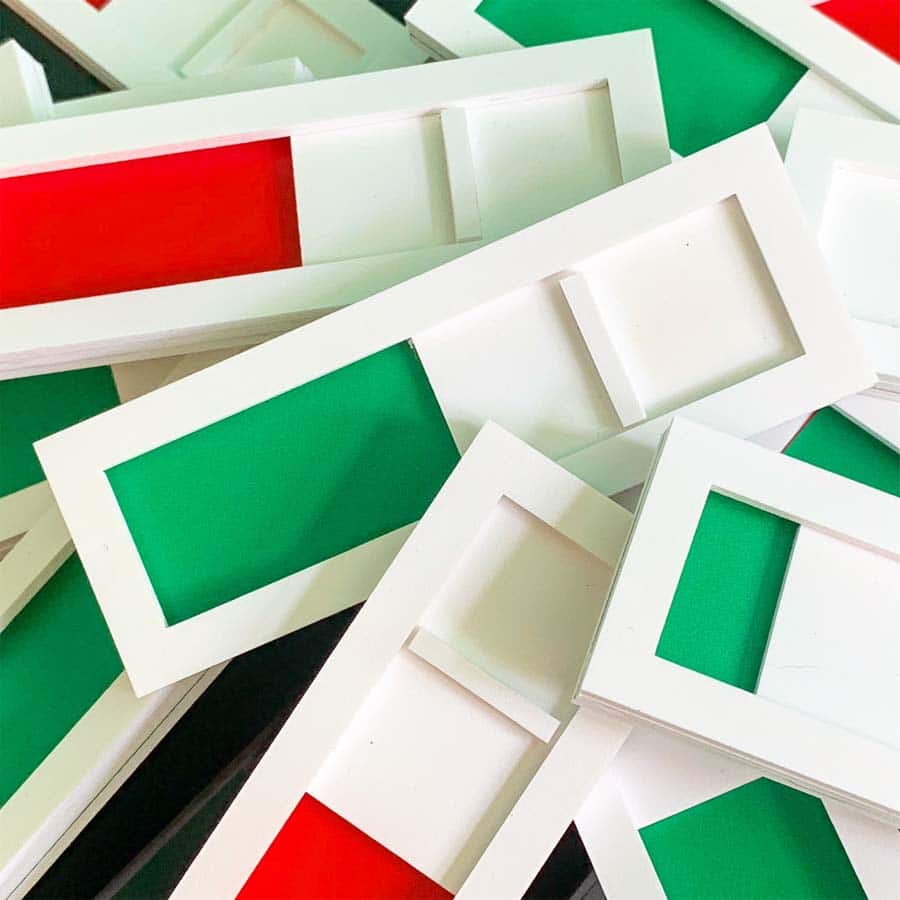 Red Green status sliders for instant visual updates

Status sliders showing Red / Green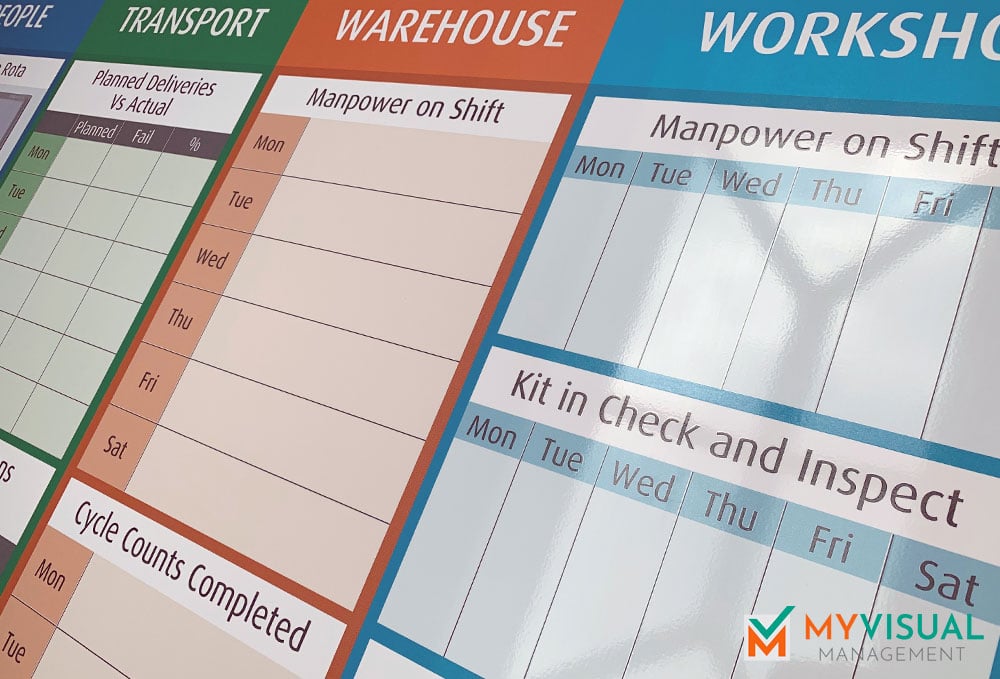 Dry wipe KPI board

Multifunctional dry wipe KPI board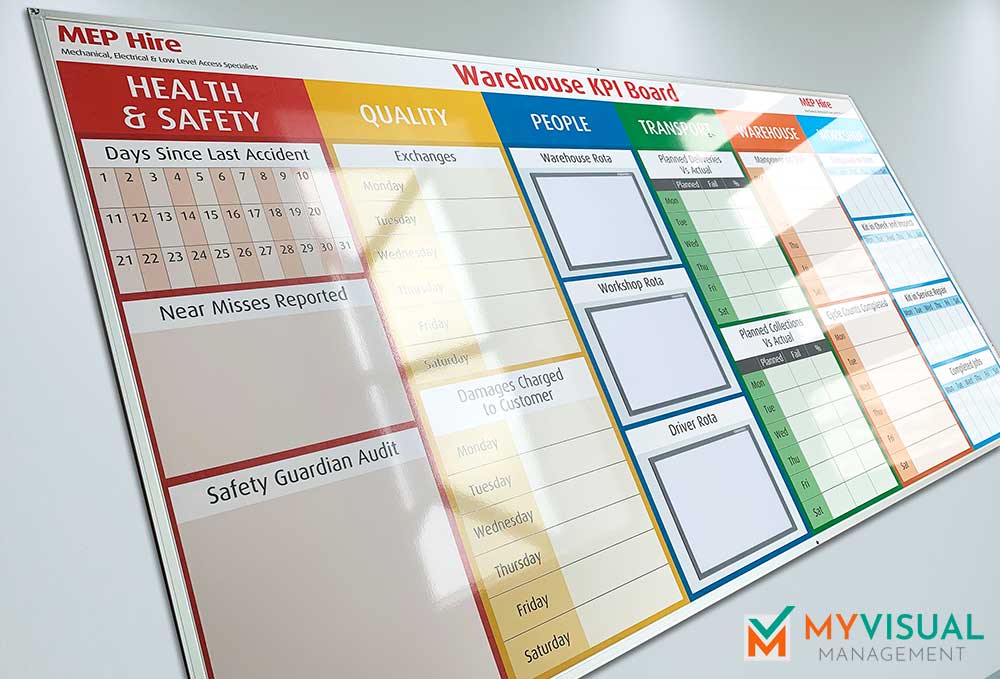 Customised KPI board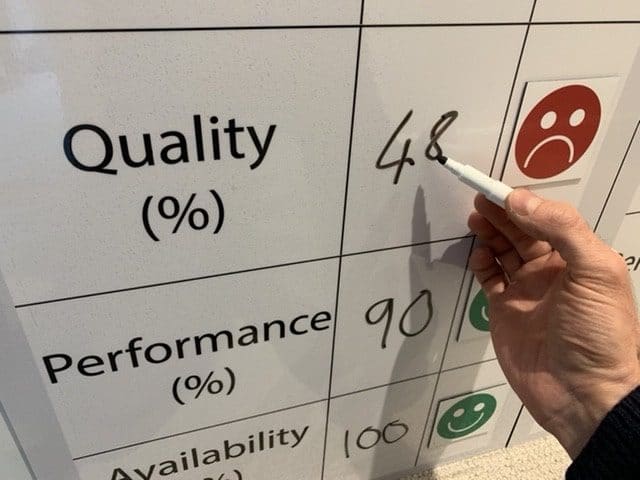 Dry wipe and magnetic status labels

Add magnetic status labels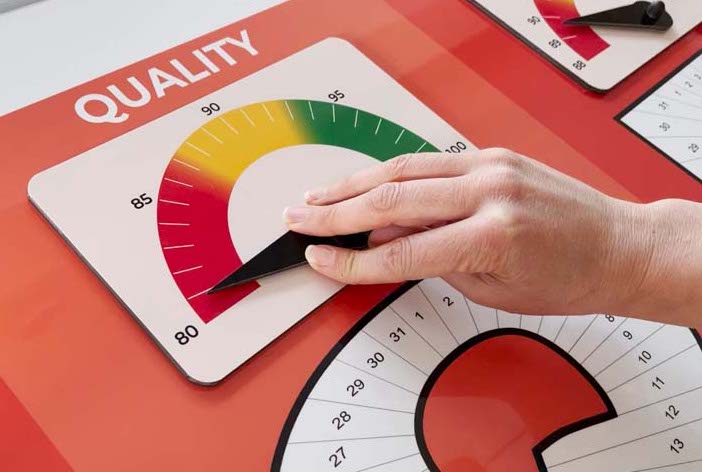 Quality status indicator on dry wipe board

Status indicator meter for Quality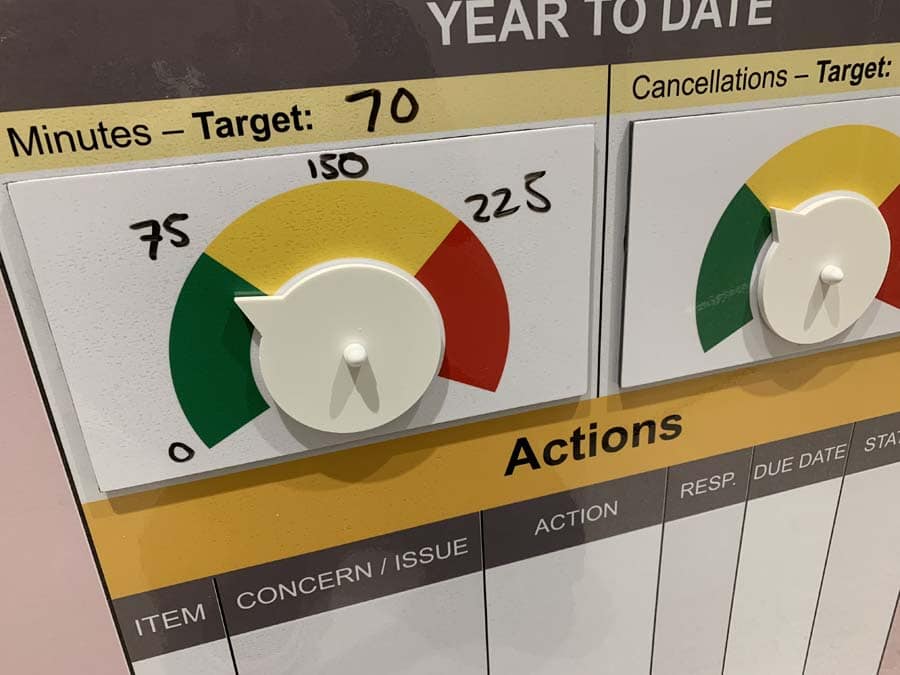 Red Amber Green status dials for visual impact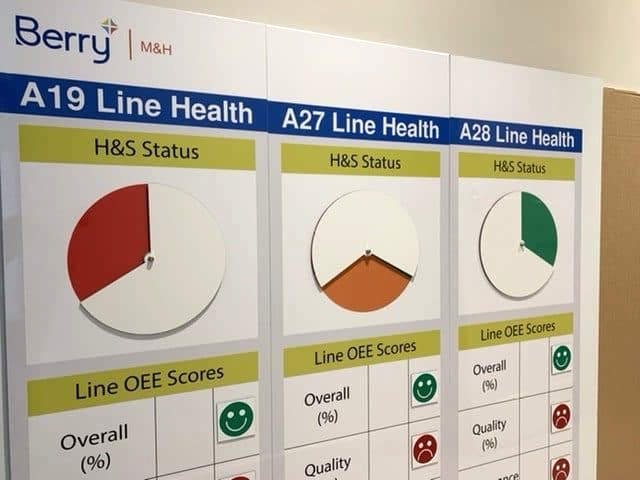 Visual Management board with RAG status dials and magnetic labels

H&S Board with RAG status indicators
SQDC Boards show real time progress
Above all, show a process' status in a way that is easy to understand, at a glance. Furthermore, show status in real time. In other words, as it is right now. Therefore, make it easy to change a process' status. Most importantly, show status to instantly assess progress. Furthermore, make clear what the next points of action are. Finally, in a way that is accessible to all the team.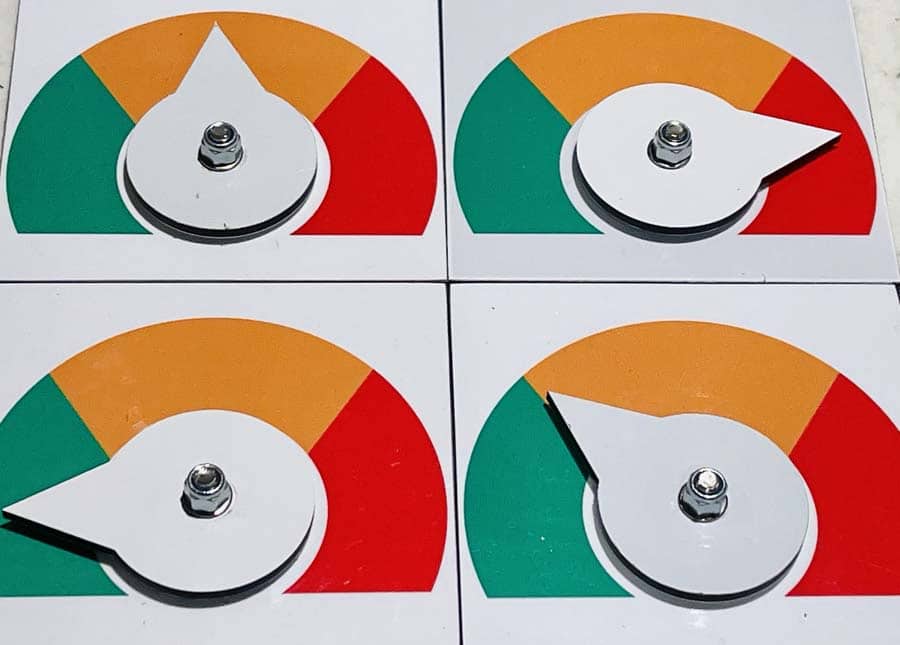 Make status process easy to update with a range of custom accessories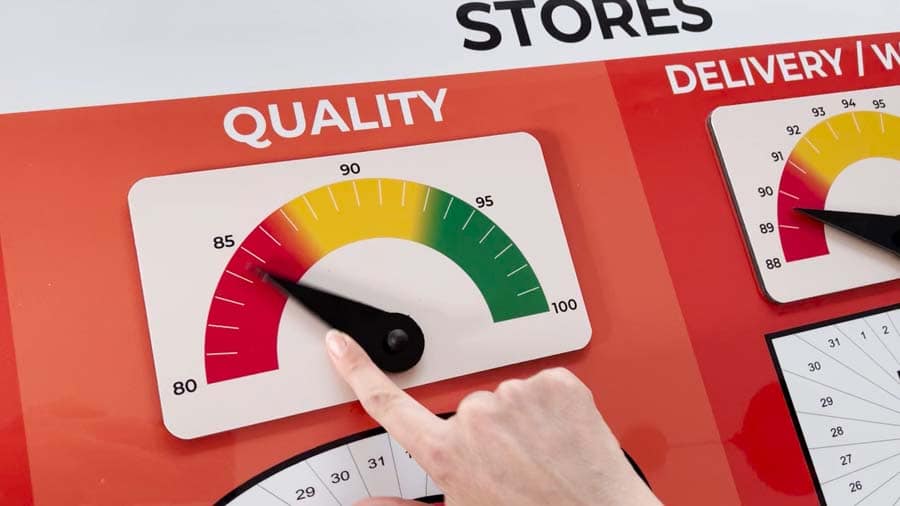 Show, assess and update status in real time for instant visual reference
SQDC Boards put Continuous Improvement into action
Use your SCDC board to assess your processes and track results because this is how progress happens. This type of visual management board works because targets and results are visible. Achieve new standards because your board instantly shows your progress. We make each and every board individually. Therefore it meets your needs. Custom making each board means the design and size fits your workspace because it needs to fit close to the process
.
Quality SQDC Boards
All My Visual Management boards are made from lightweight and durable materials because they need to last. Even in busy or wet areas, boards withstand the challenges of the environment because they are fit for purpose.
Discuss your SQDC project with us today. Get in touch, we're always happy to help.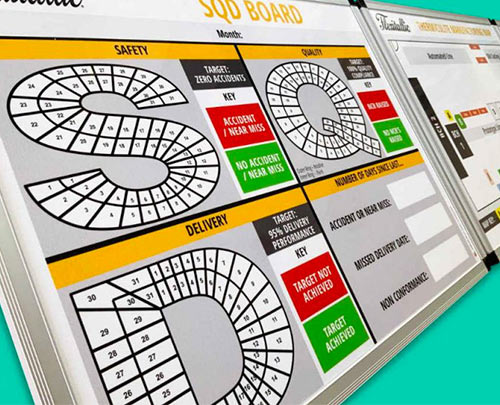 Board Options
So show your visual display on any of these options. Firstly, a Frameless Board. Secondly, a Printed Whiteboard. Likewise, a Magnetic Overlay (covers any magnetic whiteboard). On the other hand, choose a Mobile Whiteboard (double sided options available). Finally, Handheld Whiteboard. In short, standard and custom sizes available. Furthermore, use indoors, outdoors or in wet production areas.
Board Accessories
So all our board options work with our board accessories and status indicators.  Above all, these add visual functionality. Therefore, accessories include a range of status indicators. Likewise, many magnetic options. For example, magnetic headers and magnetic labels. Furthermore, add document holders. In addition, T-cards and ticket systems. Most importantly, we custom make board accessories. As a result, we meet your needs.
Our Approach
Most importantly, we create visual management boards everyday. As a result we have so much experience. Furthermore, we work for organisations throughout the UK, Europe and beyond. Likewise, we support businesses in food production, the power industry, national rail, pharmaceuticals, education, healthcare, logistics and distribution.
Above all, our team works with a simple idea or sketch you have. Subsequently, we create a professional design layout for you. After that, we use it to custom make you a highly functional visual management board.
We offer custom options so we make the perfect board for you. So, here are a few examples. Firstly, for example, we can add magnetic areas or a dry-wipe finish (for use with whiteboard pens). Furthermore, choose status indicators. Likewise, board accessories. Therefore, quickly update your board. Similarly, in a visual way. In short, make your processes visible and accessible, at a glance. These are just a few examples of the ways in which we meet your needs. You may also be interested in whiteboard overlays that work like a new face for a magnetic whiteboard.
Discuss your customised visual management project with us because we deliver...