So you want to deliver full impact? Then certainly consider full scale visual management wall visuals. Firstly, brighten your workplace. Secondly, share key messages. Furthermore, celebrate successes. Likewise, mark staff achievements. Finally, make use of otherwise boring spaces within your work setting.
Why Our Wall Visuals Work
Wall Visuals Examples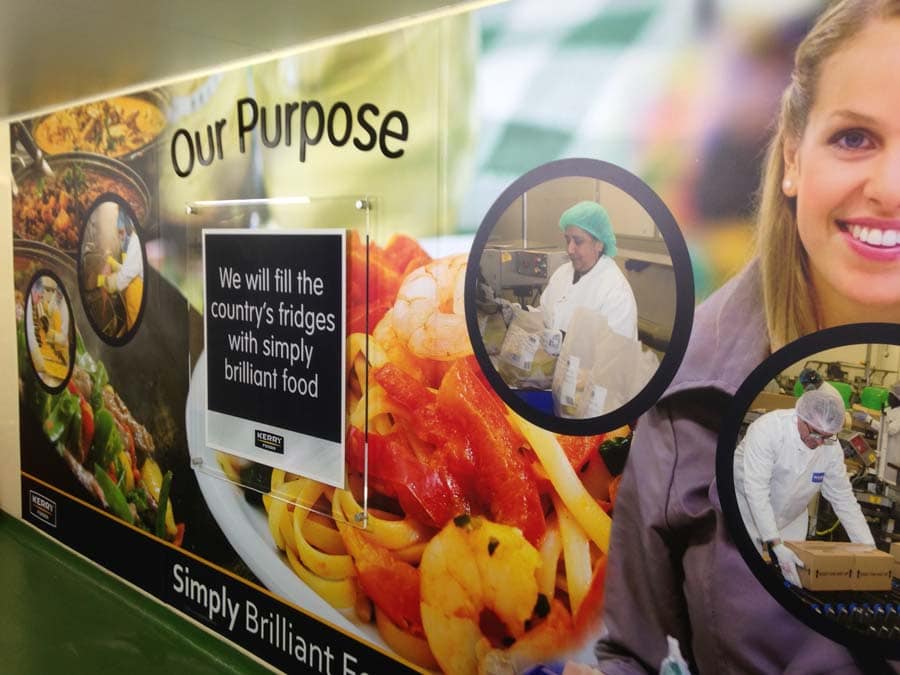 Display your values

Display mission statements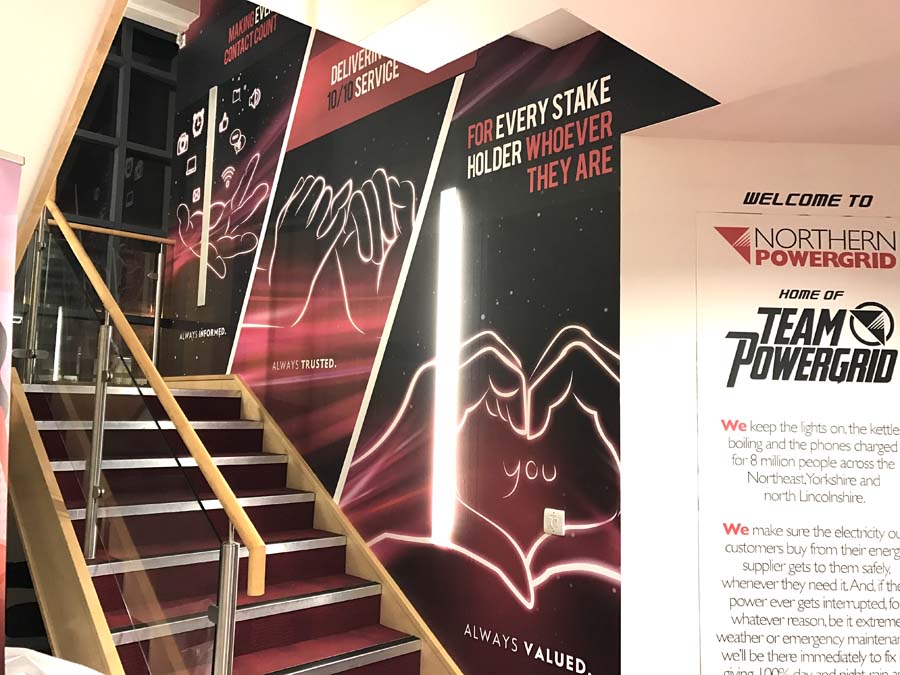 Stairwell wall visuals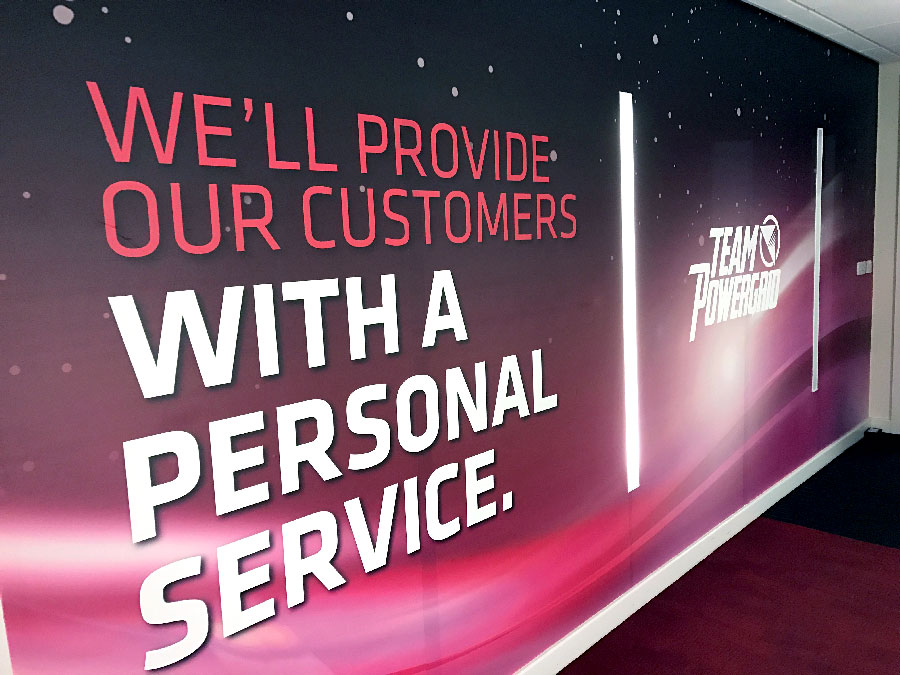 Show your commitment to your customers with corridor wall visuals for impact

Show your commitment to your customers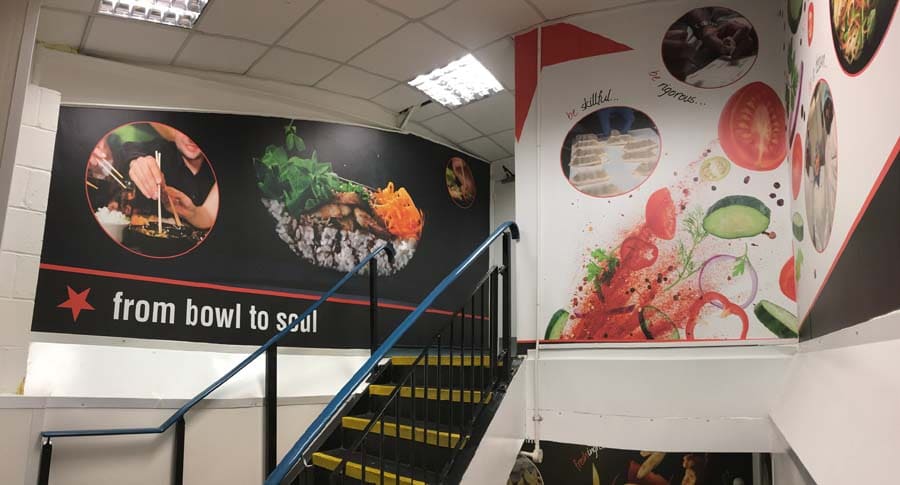 Custom designed wall and stair visuals to suit your requirements

Wall visuals to custom fit your taste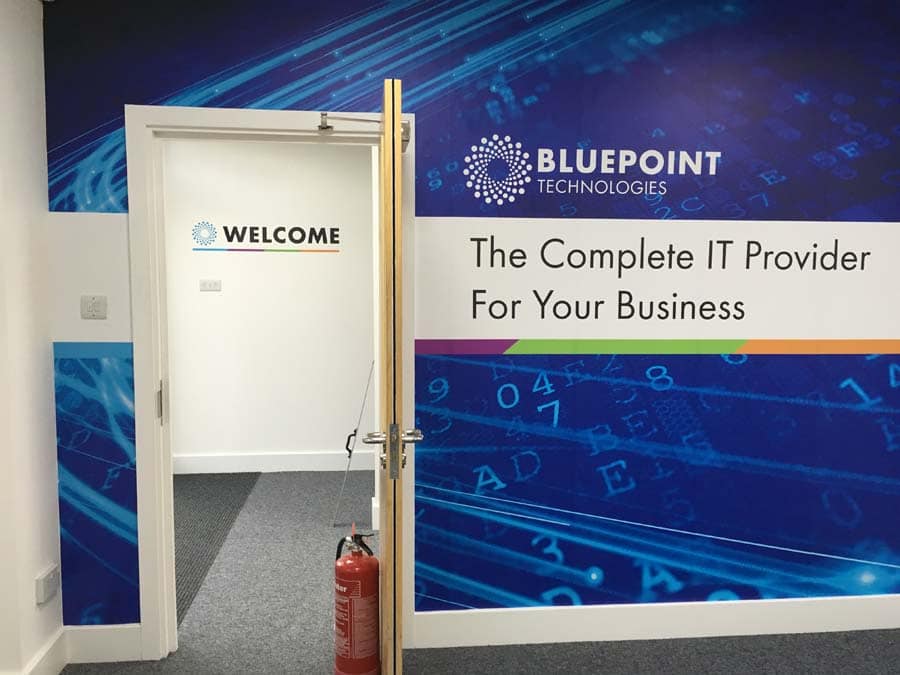 Wall visuals around doors

Greet visitors with a wall visual welcome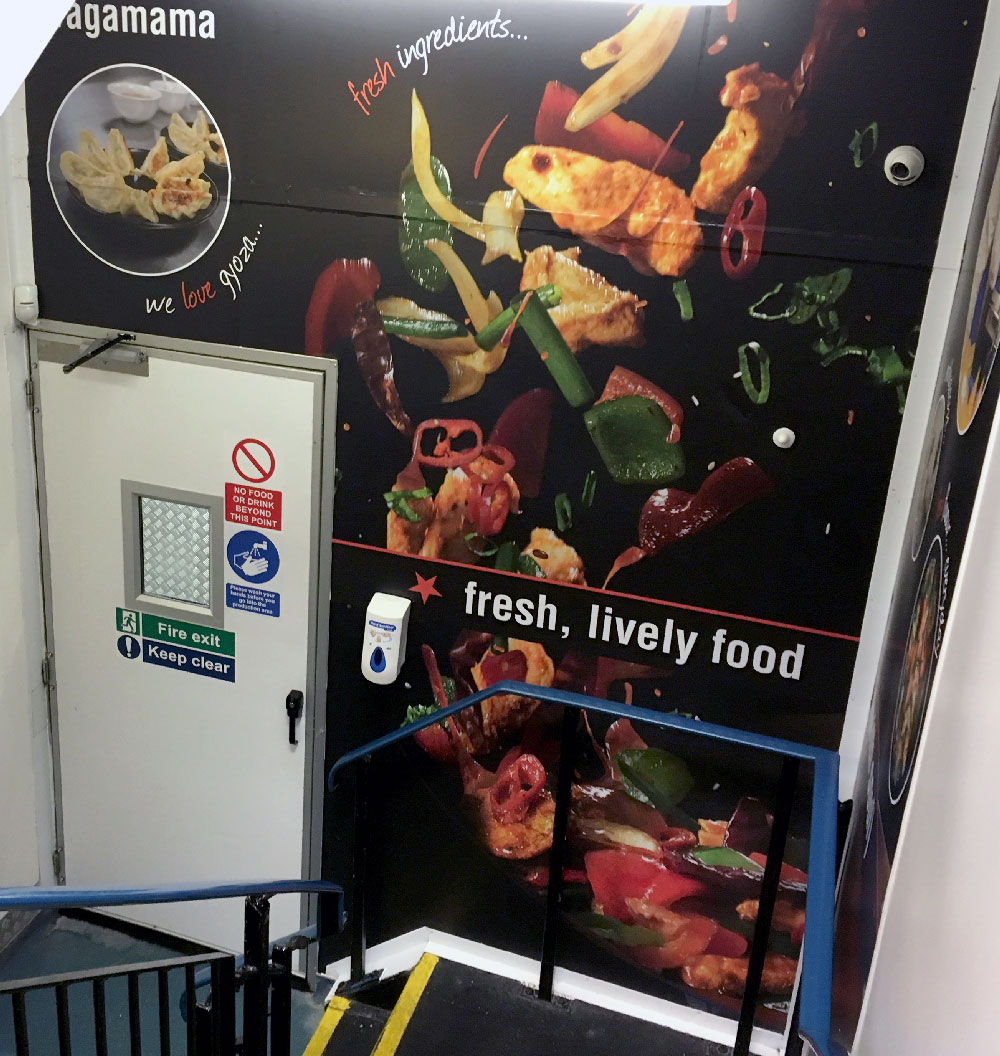 Wall visuals can be designed to fit where you need

Wall visuals fit where you need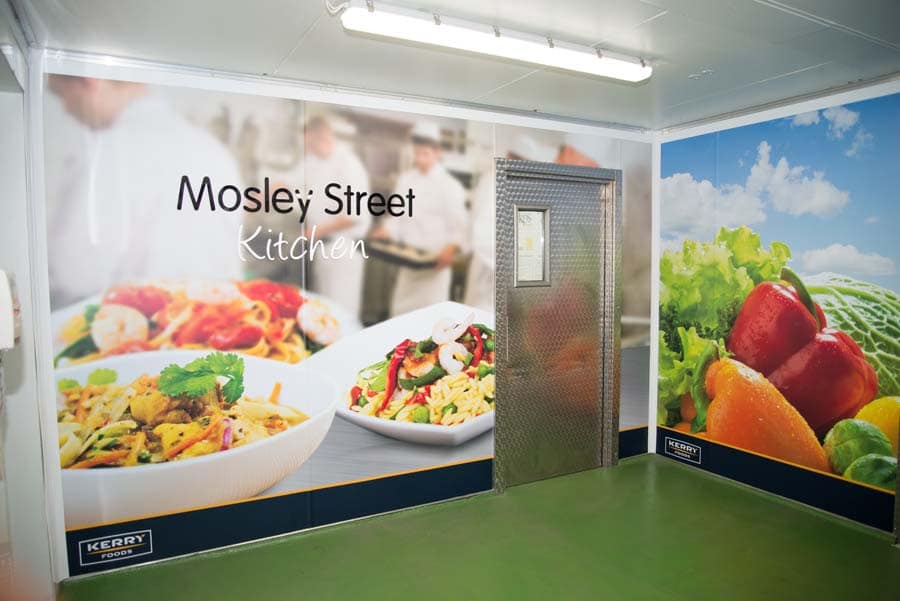 Stand off lettering is effective on wall visuals

Stand off letters are great on wall visuals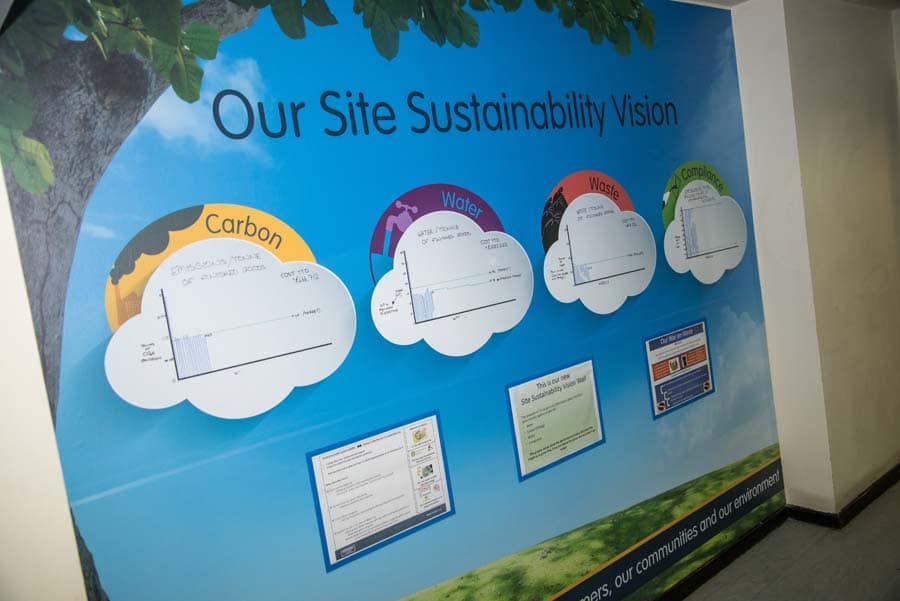 Sustainability board for Kerry Foods

Sustainability visuals on a wall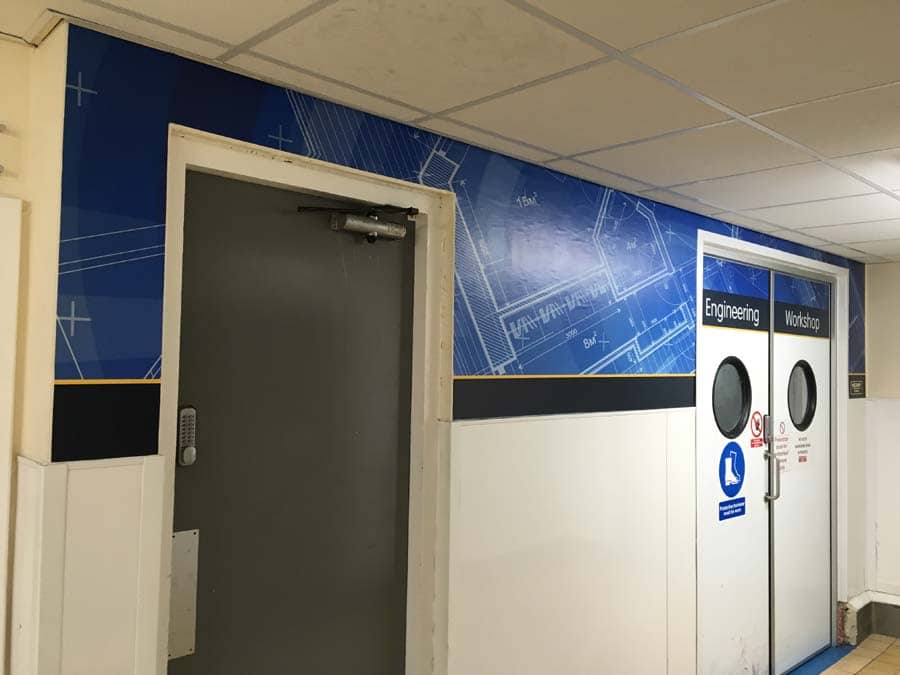 Wall visuals can work around doorways in your workplace

Wall visuals can work around doorways
Wagamama wall visuals

Use walls to celebrate teamwork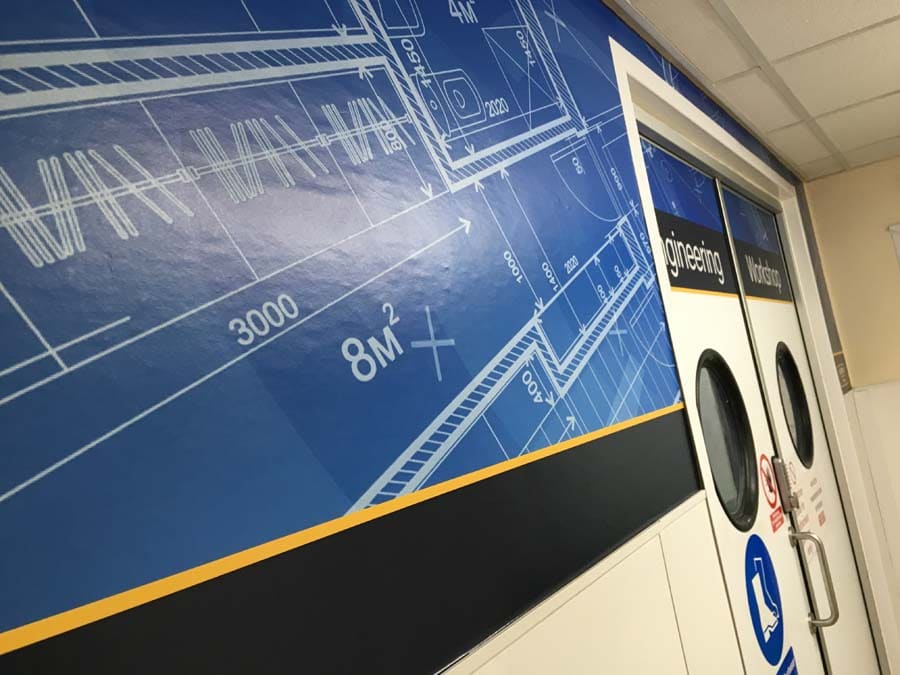 Visual display for engineering workshop space

Wall visuals marking an entrance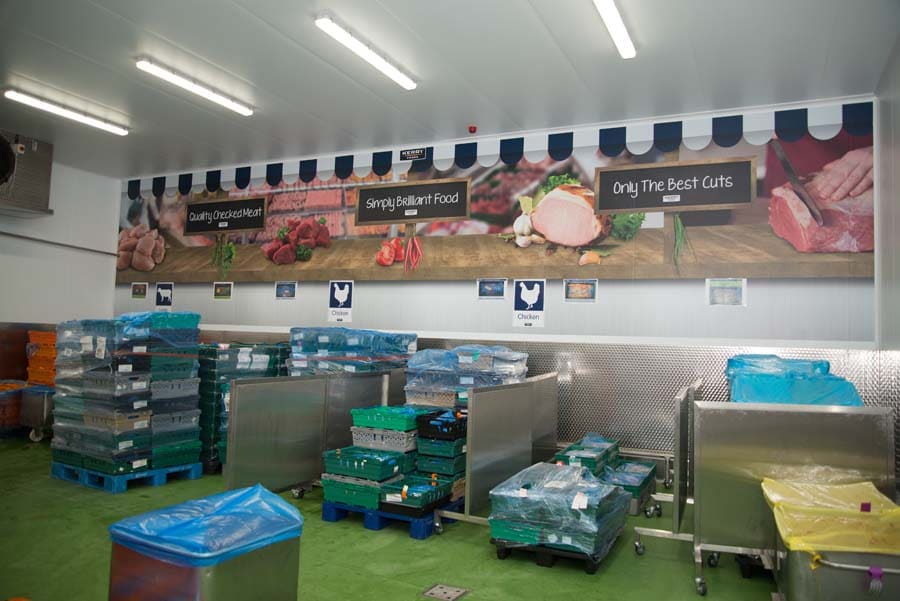 Functional wall visuals can ideally segregate different areas

Functional wall visuals for segregation
Functional wall visuals can brighten and enhance the working environment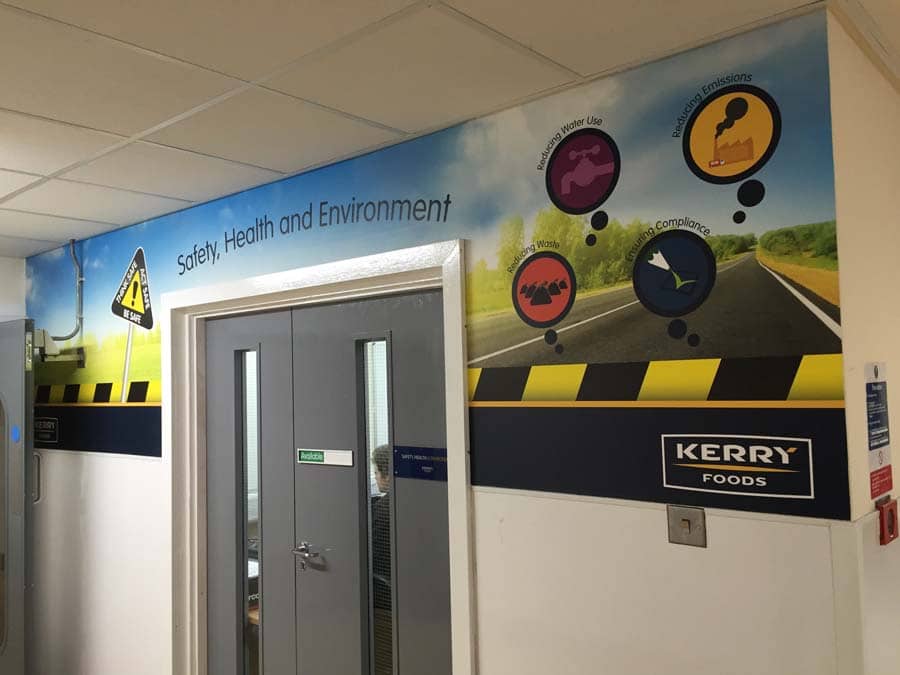 Site Safety wall visual

Raise awareness with a site safety wall

Wall visuals wrap around corners

Wall visuals wrap around corners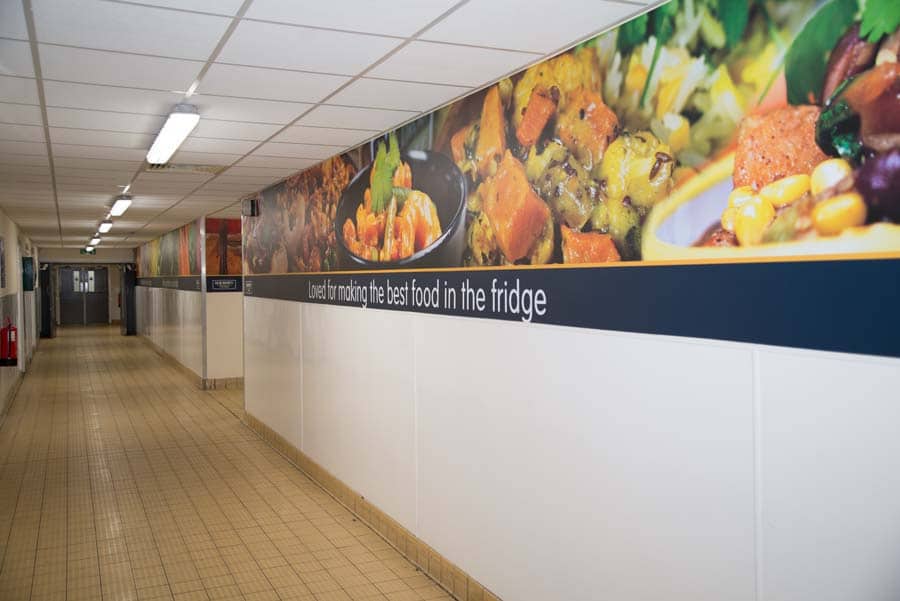 Corridor wall visual

Corridor wall visuals add interest
Welcome wall visuals for your reception
Greet visitors with a big bright "welcome". Above all, show them what your organisation is all about. Make visitors instantly aware of what you do. Furthermore, how you deliver amazing results. Finally, what your unique selling points are. For example, "Trusted, Informed and Qualified". Similarly, for instance "Quality foods".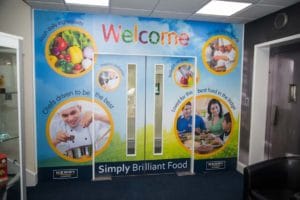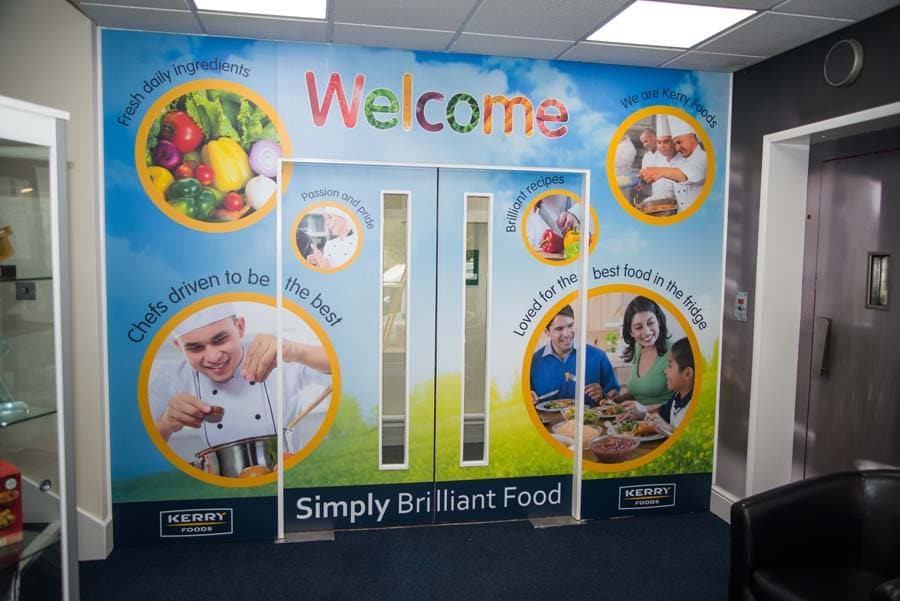 Welcome visitors because first impressions matter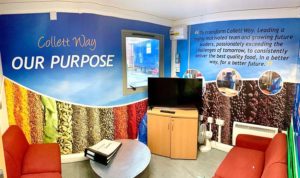 Display your mission statement. Above all, show people what your organisation is about
Visual management wall visuals to showcase your values
Set out your mission statement. In other words, state why your organisation exists and what it achieves. Above all, do it in style. That is to say, turn your walls into vibrant statements about what you do. Likewise, why you do it. Make a big bold statement. Shout about your successes.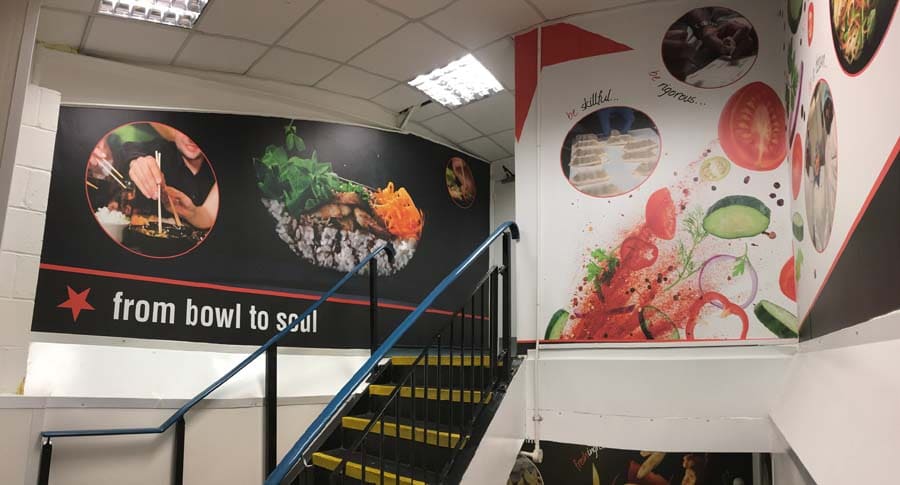 Motivate staff. Inspire visitors. Consequently, make a visual impact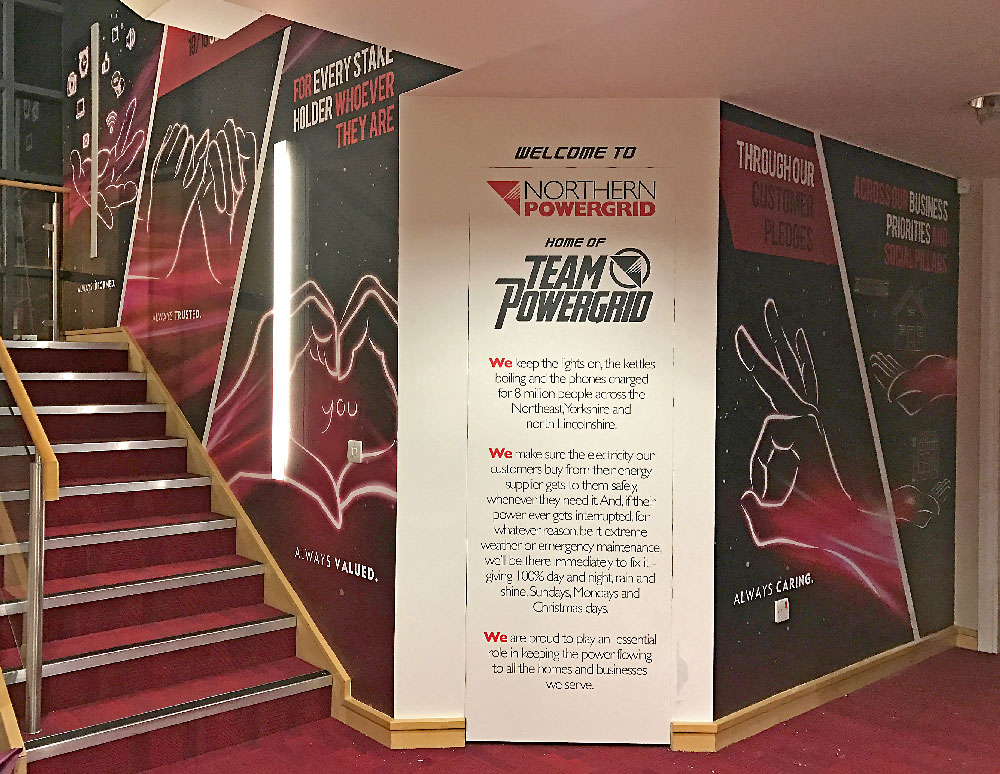 Improve your workplace. Visuals certainly apply even in seemingly unlikely spaces like stairwells and around corners
Visuals in spaces you'd never considered!
Reception walls are a great choice. However, there are less obvious places for wall visuals. In other words, fit wall visuals around your workspace. Firstly, surround doors. Furthermore, make those visuals incorporate the doors too. Secondly, go up stairwells. Similarly, take them around corners. Finally, all along corridors. Above all, we help you come with striking ideas. Furthermore, we deliver them as wall visuals.
Custom make visual management wall visuals
We custom make every wall visual. We guide you every step of the way. Above all, you gain an exceptional end result. Add function to your walls. In other words, turn them into displays with targets. On the other hand, use them as spaces to pay tribute to your staff. Most importantly, whatever your idea, we turn it into beautiful wall visuals that bring your site to life.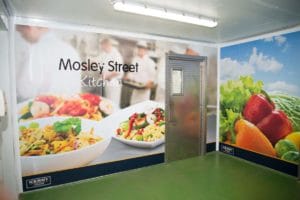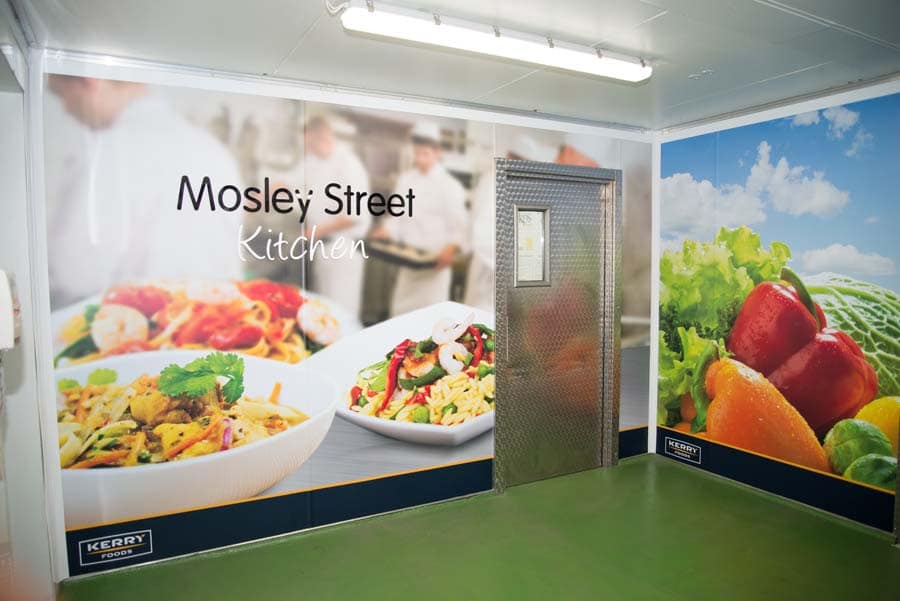 Custom visuals. Above all, made for you
Our Approach
We create visual management displays and boards everyday. As a result we have plenty of experience. We work for organisations in food production, the power industry, national rail, pharmaceuticals, education, healthcare, packaging and distribution.
Our team works with a simple idea or sketch and creates a professionally designed layout. This is then turned into a highly functional and visual board.
We offer customised options because we want to create the perfect board for you. So, here are a few examples. We can add magnetic areas or a dry-wipe finish (for use with whiteboard pens). Furthermore, you can choose Red/Green sliders or R.A.G. (Red, Amber, Green) status dials so you can quickly and visually update your board. These are just a few examples of the ways in which our boards can be tailored to meet your needs. You may also be interested in whiteboard overlays that can be used on top of an existing magnetic board.
Discuss your custom visual management project further, because we deliver…