These printed whiteboard examples show the many different ways they work. Above all, a printed whiteboard delivers flexibility. Firstly, this is because it is dry wipe. Therefore, it is very easy to update. For busy areas, choose options to protect the written content on your whiteboard. Secondly, use magnetic status dials to add clarity. Finally, choose labels and other accessories to further bring your whiteboard to life.
Choose framed or unframed options. Furthermore, pick the best size for you. For example, from handheld whiteboards through to large wall mounted ones. Most importantly, print exactly what you need your whiteboard to show. Make it work for you.
Portable or handheld whiteboards
Use, wipe and reuse small printed whiteboards (A4 or custom size). Add a handle or a clip for extra grip. Show exactly what you need on your board. For example, your logo and your design. Useful, portable and quick to update with dry wipe pen. Versatile and easy to carry. Popular within the healthcare environment.
Printed noticeboards
Make your printed whiteboard into a noticeboard. This works very well because of the update options. Firstly, write directly on to the whiteboard with a dry wipe pen. Secondly, use magnetic document holders to add A4 notices. Most importantly, update information fast. Furthermore, protect notices behind strong, lockable glass.
Printed whiteboard year planner
Print a calendar on your whiteboard. Hugely helpful for managing team holidays, for example. Most importantly, use and re-use it each year. This is because you can use magnetic labels to change the year – 2021 to 2022, for example. Furthermore, make edits anytime using dry wipe pen. Finally, add colour coding for further clarity.
Printed whiteboard for Health & Safety
More than just Health & Safety signs, printed whiteboards deliver a professional approach to Health & Safety communications. This works consistently across your site. Firstly, at entrances and exits where specific Health & Safety procedures are in place. Secondly, at custom made check stations, which you can position anywhere within your workplace. For example, on gates, doors or before entering critical areas. We support you to design the perfect H&S whiteboards for your workplace. Choose the size you need to best fit. Most importantly, update it instantly with a dry wipe marker.
Printed whiteboard examples – Key Performance Indicators
This example of a printed whiteboard tracks Key Performance Indicators (KPIs). A KPI whiteboard works because it tracks performance. Most importantly, it increases success because it offers clear visual cues. It is an essential visual management tool for any progressive or lean environment. We support you to design the perfect KPI whiteboard for your workplace.
Printed whiteboard examples – Safety, Quality, Delivery and Cost
SQDC is a daily management process. It continuously tracks Safety, Quality, Delivery and Cost. This printed whiteboard example visually assesses how well these processes are operating. Above all, this is an essential visual management tool because it provides an instant visual status. We support you to make the perfect whiteboard for your workplace. Likewise, choose exactly you want to assess. Firstly, for instance, Safety, Quality, Delivery, Cost and People (SQDCP). Secondly, for example, Safety, Quality, Delivery, Cost and Engagement (SQDCE). Most importantly, your whiteboard shows and tracks the processes you need. We support you to design the perfect SQDC whiteboard for your workplace.
Printed whiteboard examples – Tracker Board
Create a tracker board. This is an essential visual management tool for tracking progress. Above all, in terms of functionality, it works in a similar way to KPI and SQDC board.
Printed whiteboard examples for Continuous Improvement
The best examples of printed whiteboards are quick to update and edit. This is because they are dry wipe. Similarly, they come with a range of magnetic accessories. Most importantly, they bring your Continuous Improvement strategy to life. Above all, they show the status for any given target in a visual way. Likewise, they are intuitive and instantly clear.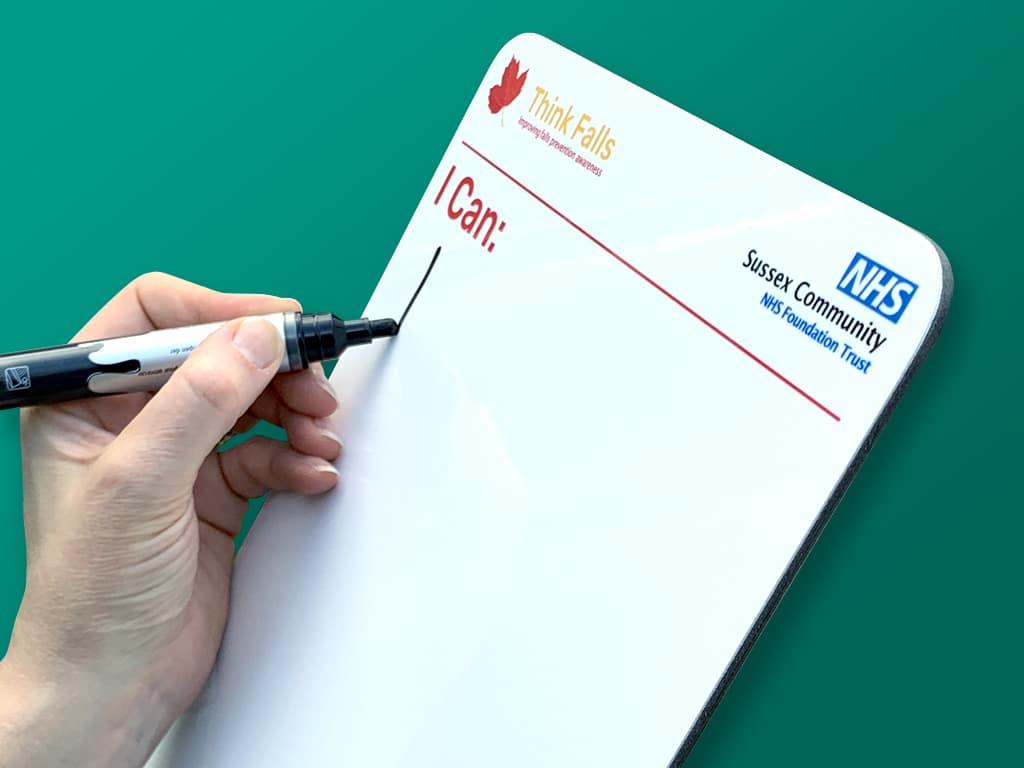 Handheld small printed whiteboard example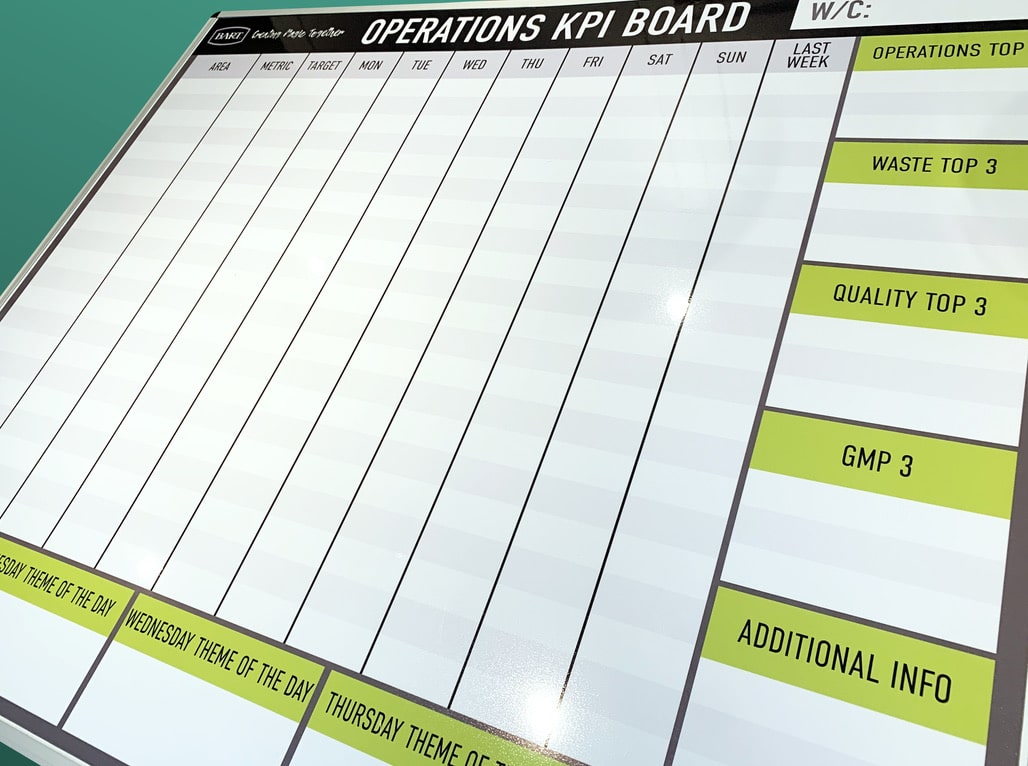 Operations KPI printed whiteboard
An example of an SQDC display printed on a whiteboard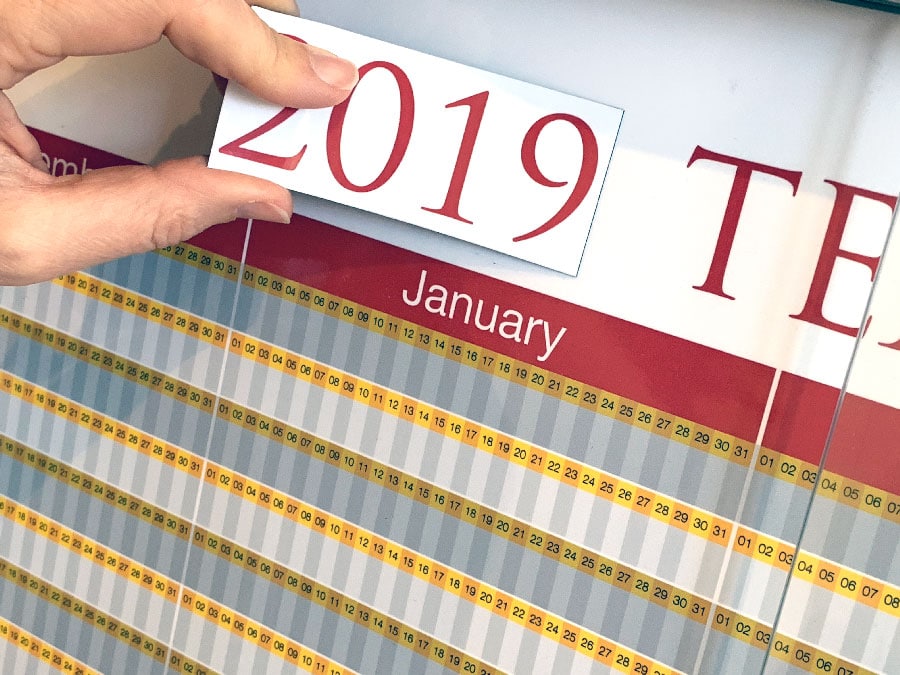 Team planner whiteboard example. Above all, easy to update. Firstly, use magnetic year labels. Secondly, it's dry wipe.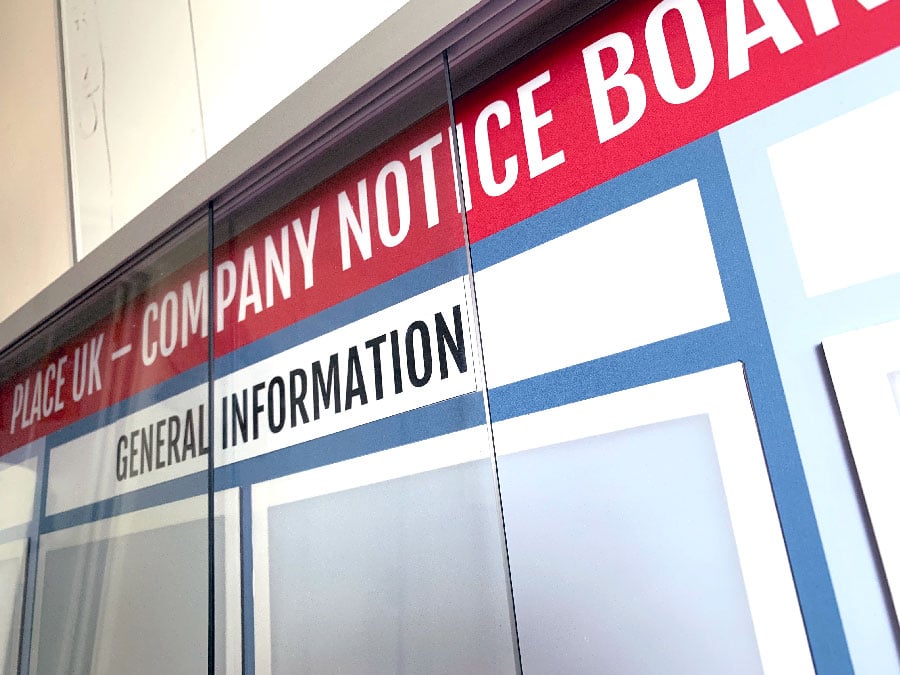 A dry wipe noticeboard with lock. This works because it is so easy to update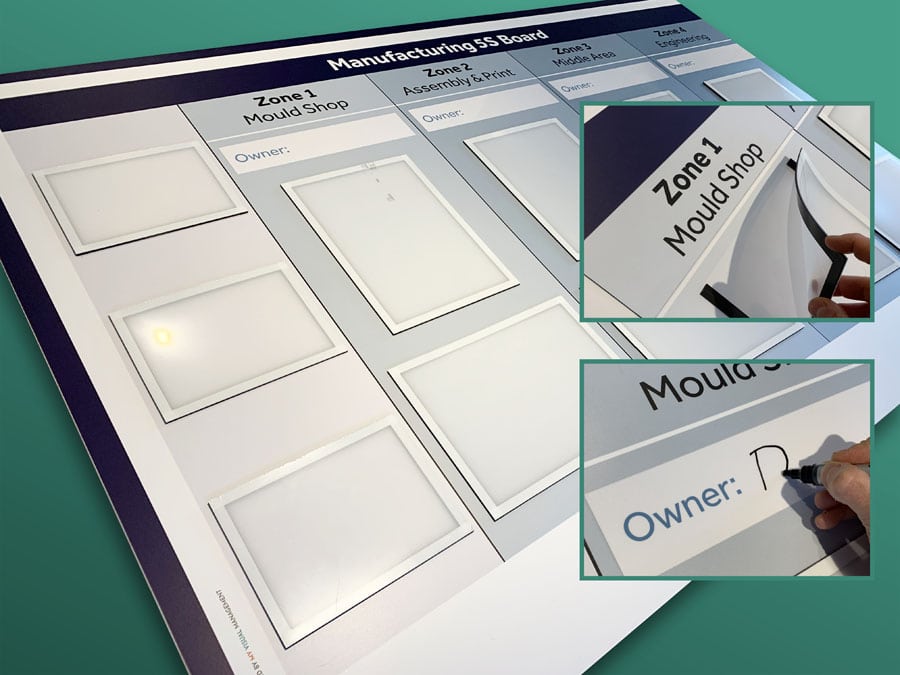 5S board with document holders and dry wipe areas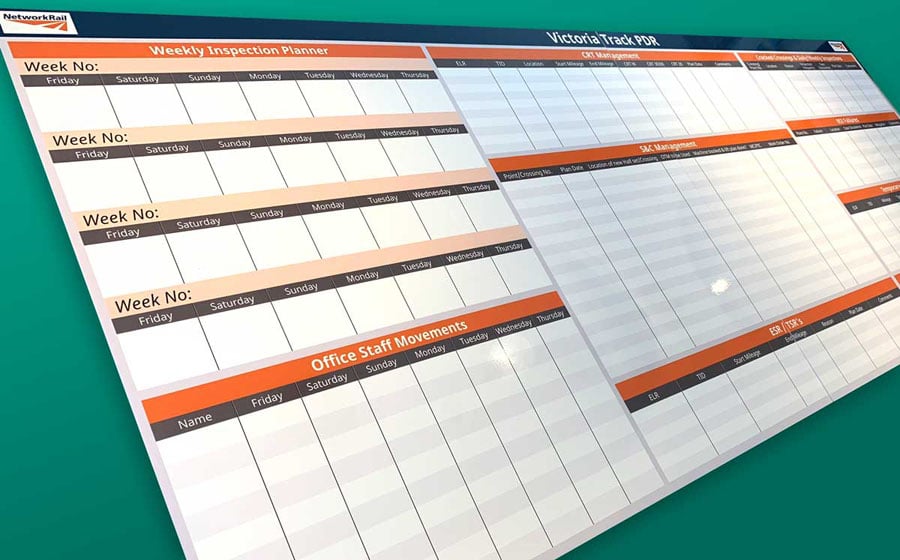 Large dry wipe visual management board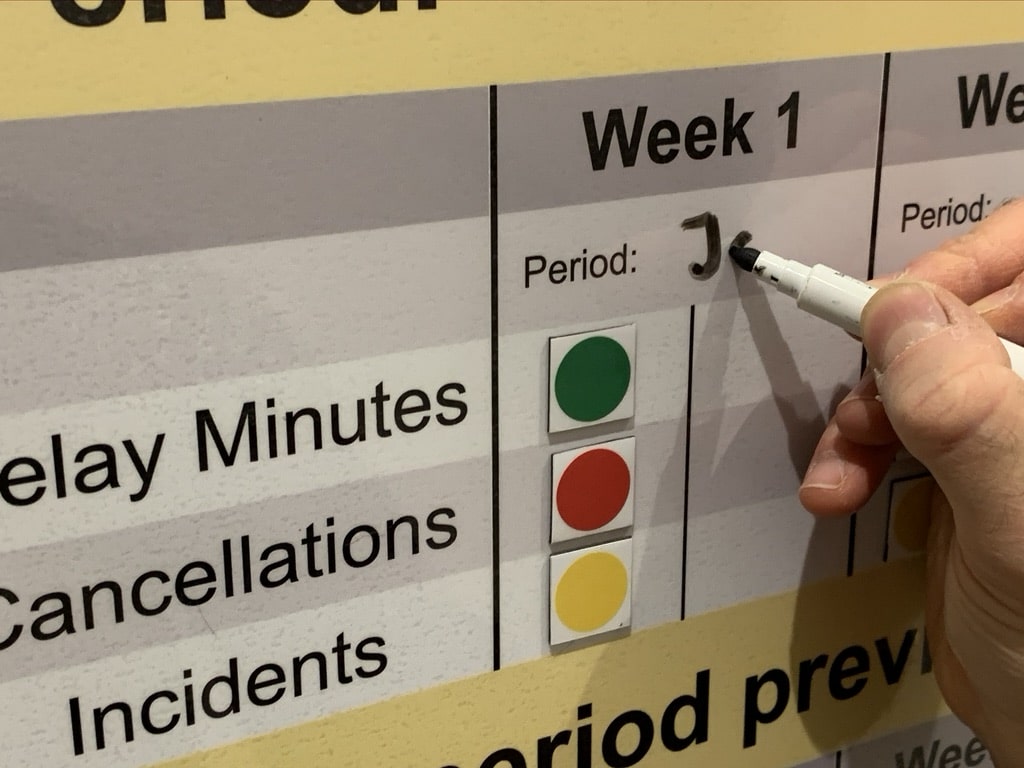 Easy update with magnetic labels and dry wipe
Our Approach
We create visual management boards everyday. As a result we have plenty of experience. We work for organisations in food production, the power industry, national rail, pharmaceuticals, education, healthcare, packaging and distribution.
Our team works with a simple idea or sketch and creates a professionally designed layout. This is then turned into a highly functional visual management board.
We offer customised options because we want to create the perfect board for you. So, here are a few examples. We can add magnetic areas or a dry-wipe finish (for use with whiteboard pens). Furthermore, you can choose Red/Green sliders or R.A.G. (Red, Amber, Green) status dials so you can quickly and visually update your board. These are just a few examples of the ways in which our boards can be tailored to meet your needs. You may also be interested in  whiteboard overlays that can be used on top of an existing magnetic board.
Discuss your customised visual management project with us because we deliver...