Successfully segregate your workplace with custom visual management displays
. Above all, make your segregation processes visible. In addition, size visuals to perfectly fit your space.
How visual management delivers segregation
Visual management successfully delivers segregation in a number of ways. Firstly, for example, segregation is particularly relevant for allergen control. Secondly, as a further example, for ordering and storing equipment. For instance, as part of your 5S strategy. Finally, to segregate and recycle waste. Above all, meet your segregation targets. Most importantly, make them clear and highly visible for all to see.
To follow are further examples of our custom segregation visuals. Furthermore, we make them from lightweight and durable materials so they last. Even in busy or wet production areas, for instance, they withstand the challenges of the environment. This is because they are fit for purpose.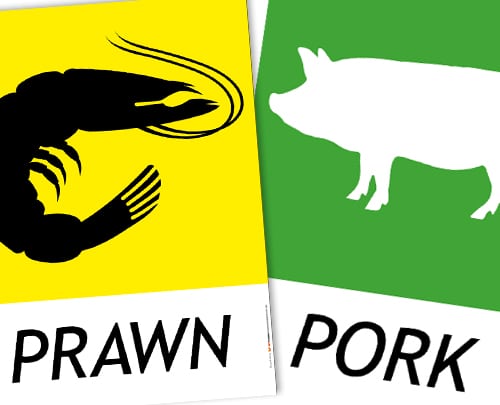 Visual management works because it makes segregation visible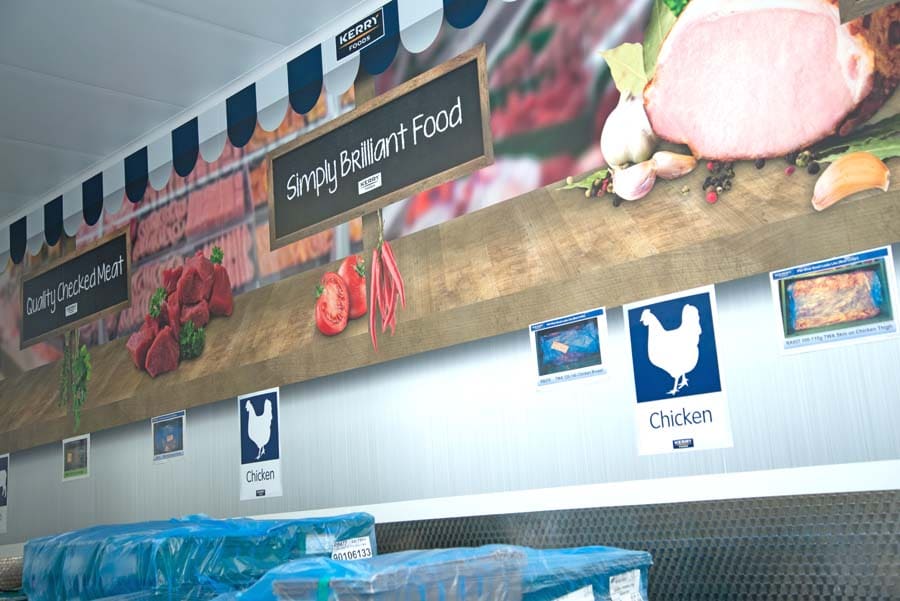 Above all, make segregation highly visual and immediately obvious
Wall visuals for segregation
Above all, wall visuals are striking, highly visual and instantly clear, at a glance. Therefore, for example, turn your walls into large format segregation visuals. In other words, use the wall visual to divide your workspace. Above all, make it instantly clear how products, equipment, ingredients or waste, for example, are segregated.
Floor markings for segregation
Use floor markings to mark out different areas in a clear way. Likewise, to segregate key areas, or equipment. Therefore, floor markings work for ordering equipment. For example, as part of your 5S strategy.
Segregate different areas with custom floor markings
Segregate waste. Therefore aid sustainability targets
Visual management boards for segregation
If there is not space to have a wall visual then choose visual management boards. We make these exactly the size you need. Therefore, put them exactly where you need. Likewise, at the point where segregating items takes place. Above all, instantly show how segregation works. Furthermore, in a visible way. 
Segregation Visual Management Examples
Segregation Shelf Edge Labels
Branded segregation signage
Segregate food production areas
Segregate food production areas
Segregate different work spaces
Distinguish chiller areas with signage
Wall visuals to segregate food areas
Use floor markings for segregation
Signs for segregation
Segregation is as simple as putting headings up in allocated places in your workspace. We custom make all types of signs and labels. Furthermore, print exactly what you need on them. Likewise, choose a dry wipe finish to make live edits on site. Similarly, use colour coding. We make whatever options best work your segregation strategy.
Custom make segregation visuals for food production
Our Approach
We create visual management boards everyday. As a result we have plenty of experience. We work for organisations in food production, the power industry, national rail, pharmaceuticals, education, healthcare, packaging and distribution.
Our team works with a simple idea or sketch and creates a professionally designed layout. This is then turned into a highly functional visual management board.
We offer customised options because we want to create the perfect board for you. So, here are a few examples. We can add magnetic areas or a dry-wipe finish (for use with whiteboard pens). Furthermore, you can choose Red/Green sliders or R.A.G. (Red, Amber, Green) status dials so you can quickly and visually update your board. These are just a few examples of the ways in which our boards can be tailored to meet your needs. You may also be interested in whiteboard overlays that can be used on top of an existing magnetic board.
Discuss your customised visual management project with us because we deliver...